3 Great Crankbaits For Summer Walleyes
Bob McNally 07.31.17

Crankbaits are death for walleyes, especially in summer when fish can be widely scattered and anglers must cover water to locate them.
While many crankbaits score on 'eyes, here are three time-test favorites with many of America's top walleye hounds.
 Cotton Cordell Wally Diver
While some anglers only consider the Wally Diver a trolling lure, it also shines for casting. The suspending version is choice when varied retrieves are used. Various size baits are made, with models diving as deep as 20 feet for trolling, 15 feet for casting. Over the years the "Wally" has earned a just reputation as a go-to crankbait for walleye anglers nationwide.
Storm Original Hot 'N Tot
SHOP NOW
Storm's original
Hot 'N Tot
has been around a lot of years, which says much to how well it's done putting fish in the boat in the walleye nation. It has a rugged metal lip, which gives the bait a fish-loving erratic, side-to-side action. It's lethal for trolling aggressive walleyes in summer. There's a model for every angler and fish, with about two dozen colors and several sizes.
Rapala Shad Rap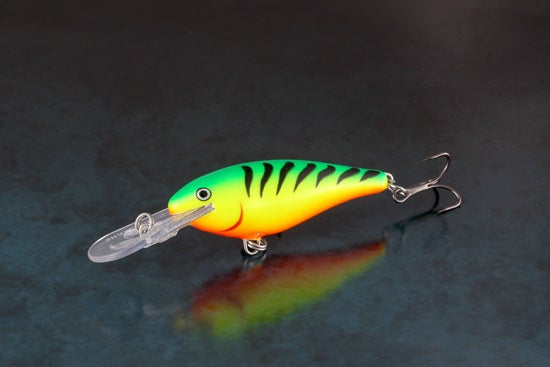 The indefatigable
Shad Rap
is the top crankbait for many anglers, and in the bass world it's spoken about with just reverence. It's every bit as good in walleye water as in bass country. It tracks straight and true right out of the box, and with quality materials it can take a beating digging into walleye rocks and gravel, and holds up to plenty of fish-catching abuse. Cast with light line in walleye shallows, or trolled deep with lead line, the Shad Rap is a winner.
SHOP NOW