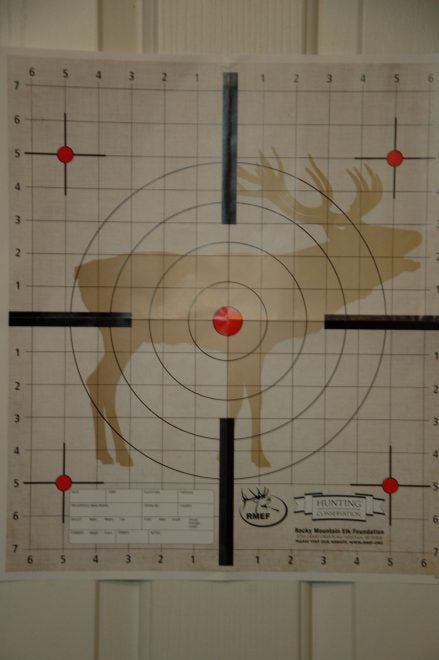 Missing a shot is disconcerting. Missing one at a game animal is perplexing, especially if the shot was at a nice buck. When an "easy" shot is missed, it is time to back track to analyze what might have gone wrong. Often the last piece of the missed shot puzzle is just a mystery with no certain answer. That is exactly what happened to me. Now I sit with time to think about that shot.
I am confident in the equipment. My hunting rifle is a Remington 700 Tactical, 20-inch heavy bull barrel in .308 Winchester. The scope is a Leupold VXII, 3x9x50 in a DNZ Game Reaper one-piece mount and rings set at 6x. The ammo is Winchester's .308 Ballistic Silvertip with the 150 grain bullet. This combo has taken several one shot deer.
The rifle was bore-sighted when I mounted the scope and later spent time on the bench dialing it in for final accuracy. It was sighted in at three inches high at 100 yards, a universal standard. This recipe has always worked out.
On the morning hunt, I spotted a buck walking in the wetland thicket to the south of my box stand. I could see a good rack, but he was on the move offering no shot. As has happened before, this buck walked out in the trail road about 250 yards in front of me, crossed and disappeared.
I decided I could cut him off as he headed north to the main road some 400 yards through the woods. I quickly rode my ATV past him around to the main road. When I popped out, he was already standing just outside the woods line. I eased up to a fenced in pipe drain to hide my approach.
My heart was racing. I propped up on the 4-wheeler for the shot. I put the crosshairs on the buck's vitals. The shot was about 200 yards. At the shot the buck bolted across the road into the woods. We found no blood and no deer after an hour of searching.
Riding back to camp, the same buck came across the road 500 yards ahead. As we rode by he jumped and ran off. An hour of slipping through the woods only glimpsed him once more then he vaporized. What had I done?
There is a litany of excuses. I rushed the shot. The rest was not solid. My heart beat did not settle the scope. The rifle was off? I vote for reason one and three. But who really knows. If you hunt long enough, you are just going to miss a shot.