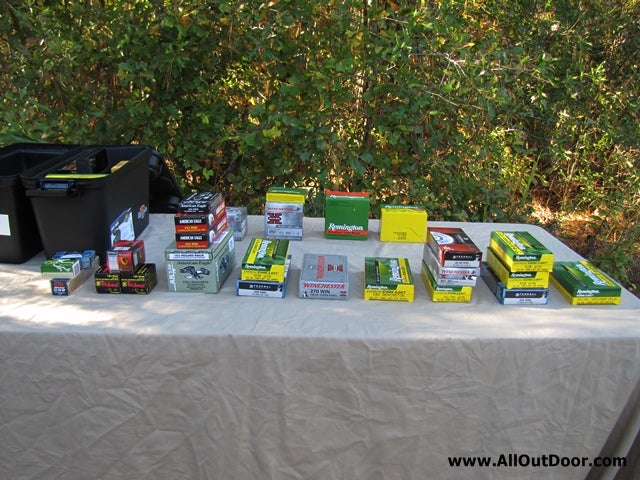 There are few things more aggravating that finding out you missed a great sale. Because of that, there are certain mailing list that are worth subscribing to.
What brought this topic up?
A buddy of mine and I were talking about stockpiling AR-15 magazines. The focus of the conversation was whether to buy Troy battlemags or P-mags. I said something along the lines that Troys were cheaper than Pmags by at least $2, depending on where you find them on sale.
My buddy seemed confused. He found Pmags for around $8.99 on sale, which were the same price of the Troy. I explained that sometimes Troy magazines have gone on sale for $6.99. Two dollars each may not sound like very much money.  However, when you buy ten magazines you save $20 and are able to buy buy two more Troy magazines than Pmags.
When the Troy magazines went on sale, I emailed my buddy a link to the sale.
I am going to list some of the companies I subscribe to. Then, in the comments section of the article, you share some of the companies you subscribe to.
Palmetto State Armory
PSA is my "go to" place for AR-15 parts. If I just want to gauge the market to see if people are panic buying, I will go to PSA and see what items are in stock.
There have been a few times when I contacted PSA through email, and they were always quick to reply.
Prices are excellent and quality is good, what more could you want.
Primary Arms
Since they are located in Texas, I usually get the package within a day or two. When I had a question about something and called them, they were always friendly and pleasant to talk to.
Sometimes they have great sales on Pmags.
The Primary Arms optics offer a great value for the price.
Outdoor Limited
There is an article here on AllOutdoor that talks about five places to buy 223 Remington. Of the five companies listed in that article, only Outdoor Limited answered the phone with a real person. The people I spoke to were friendly and pleasant.
If you go to Ammoseek and look for 223 Remington, Outdoor Limited is always at the top of the list.
Rather than going to Ammoseek to look at prices, subscribe to Outdoor Limited and get the deals sent straight to your email.
Natchez carries a wide range of shooting supplies, ammunition, and reloading equipment. They focus more on ammunition than anything else.
If you are looking to buy in bulk, then head on over to Natchez and get on their mailing list.
SG Ammo
Always near the top of the list at Ammoseek. Rather than having to go to Ammoseek to look at prices, have them delivered straight to your email.
Final thoughts
This may seem like an ad for the companies listed above, but it is not. These are companies that I personally subscribe to.
Rather that visiting a dozen sites looking for sales, subscribe to mailing list and have the deals delivered straight to your email.