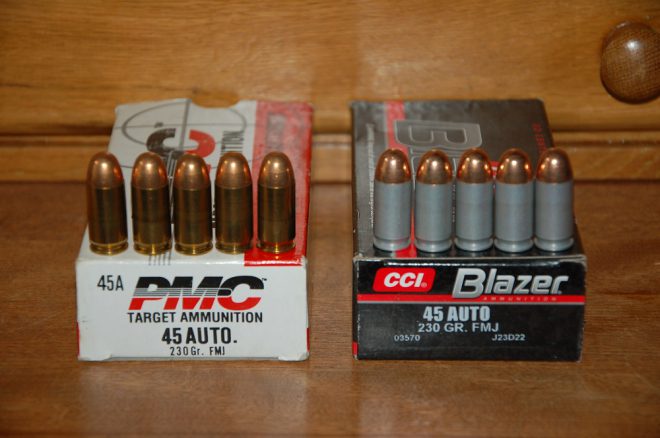 There is little doubt that the vast majority of ammunition is loaded with brass cases. This is certainly the situation with rifle ammunition, but for the most part revolver and pistol ammo as well. However, for some handgun ammo loads there is an option. Those alternative cases are formed of lightweight, less expensive aluminum. Are those cases up to the task?
First, let us throw out the concept that aluminum must be a suitable material for many things besides beer cans. Case in point is the decision by Ford Motor Company to manufacture their top selling F-150 pickup truck with aluminum components, mainly fenders, cab, and hood. There must be a reason, but of course automotive decision-making is considerably different from manufacturing ammunition. Trust this though, aluminum ammo cases are more than durable enough to handle handgun ammo loads.
So, why aluminum in handgun cartridges? First of all, they are strong enough, durable enough, and perfectly suitable as an alternative to brass. The main reason for choosing ammunition loaded in aluminum cases is the cost. They are just cheaper than brass cases. Why? Because they are a one-time shot, meaning the aluminum cases cannot be reloaded or reused.
Therefore for a lot of shooting practice the aluminum ammo is a viable choice. Ballistics are basically the same, so if the alum ammo is used for self-defense or hunting, then there would be little difference in performance from brass cased ammo.
Admittedly, handgun ammunition loaded in aluminum cases is limited in availability. Right now the main two factory sources for aluminum cased ammo is CCI-Blazer and Independence Ammo. CCI-Blazer ammo loads a large number of handgun cartridges from the .25 Auto up to the .45 ACP including many loads of popular .38 Special, 9mm, and .40 S&W.
They also have a .357 Magnum load as well as loads for the .44 Special, .44 Magnum, and the .45 Colt. Their cases are aircraft grade aluminum that is heat treated for maximum strength. CCI uses excellent Speer bullets and reliable CCI primers.
Independence Ammo has aluminum cases in 9mm, .40 S&W, and .45 ACP. They also use Speer bullets and CCI primers. Cost effective? An example is a 1050 round case of 9mm for $190 from Natchez Supplies.
If you want or need to shoot more, but cost is a factor, then consider trying ammunition loaded in aluminum cases.