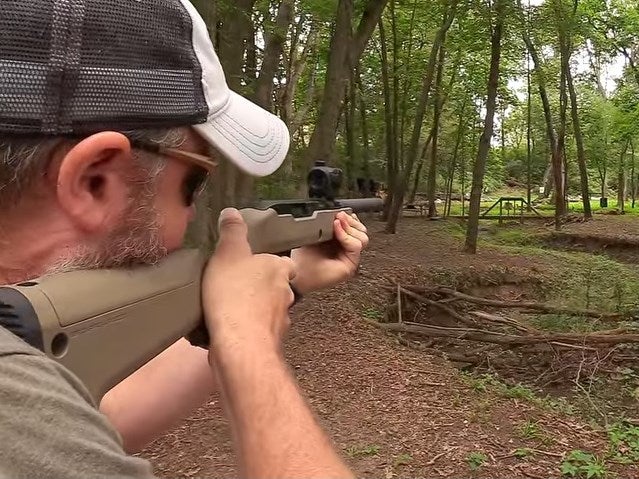 The Military Arms Channel has put together a video of may be the ultimate backpacking, bug out bag survival rifle.
Start off with a Ruger 10/22 takedown model. Then add:
GEMTECH MIST-22 silencer from SilencerShop
Primary Arms Advanced Micro Dot sight


Since this has a silencer, there will be some paperwork involved with the BATF.
The shoulder stock holds three ten round Ruger 10/22 magazines.
Subsonic measured 110db with the silencer.
Now for the video.
Overall, I am impressed with the setup. I like how the barrel and stock snap together, the rifle is easy to put assemble and there are three ten round magazines in the shoulder stock.
If I were going on a multi-day camping trip, this would be great for hunting small game. Sometimes my buddies and I go camping on the Angelina river here in southeast Texas. The trips usually last around three days. The camp sites and the land around them are public hunting lands. This provides an excellent opportunity to hunt and fish.
In the video, the sub-sonic loads had some reliability issues, which is to be expected.
Overall, I like the setup. I have to applaud The Military Arms Channel for making another great video.  Keep up the excellent work.