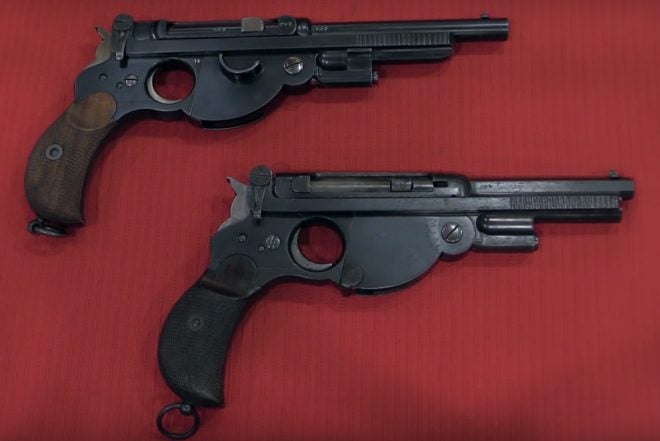 Ian of Forgotten Weapons takes us on another cool tour, this time of a weird old popper that testifies to the creative genius of the human mind. It's one of the first commercially-available blowback-operated semi-automatic pistols, preceding John Browning's Model of 1900, which of course would go on to eclipse these in popularity, but not for another several years.
It's a single-action, with a "monkey tail" magazine system that seems odd to us now, but which was actually fairly common among firearms of that period.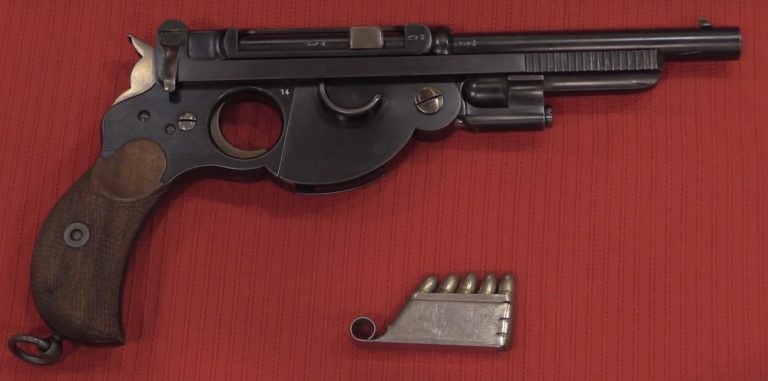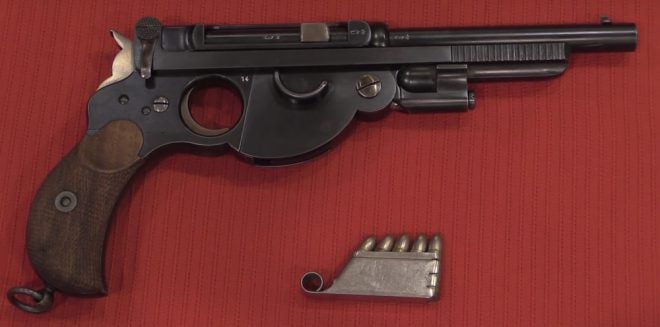 Interestingly, it doesn't have an extractor (not always a necessity on a blowback action).
Cool.