Review: Big Sky Racks Sky Bar Gun Rack for Rifles and Shotguns
Russ Chastain 08.14.17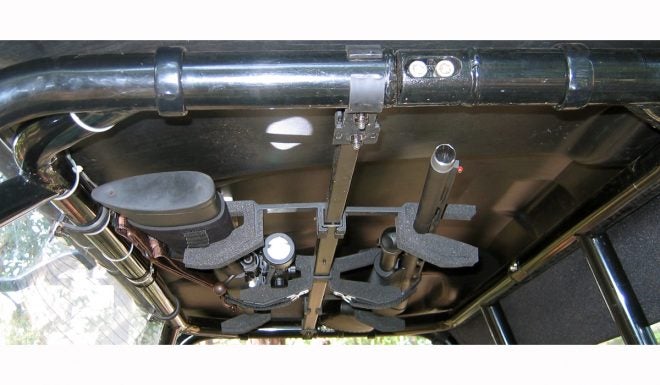 I've been using the Big Sky Sky Bar gun rack for more than 6 years now, and it's proven to be a good one. After my uncle saw mine, he ordered one for his woods Jeep, and a friend ordered one for his Polaris Ranger also. It's not perfect, but I've yet to use a better one.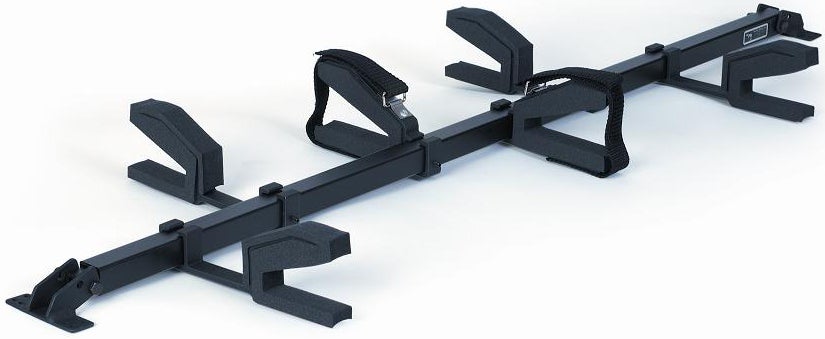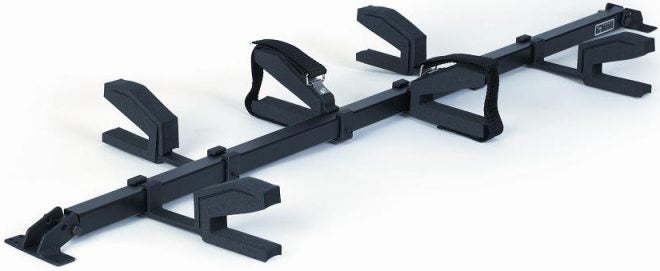 I first used the two-gun UTV variation, which I installed on a 2006 Polaris Ranger UTV. It has clamps on the ends for 1.75″ roll bar cages, and can be offset downward if your UTV doesn't have a tall enough roof. It's been on there for many miles, and remains good and solid today.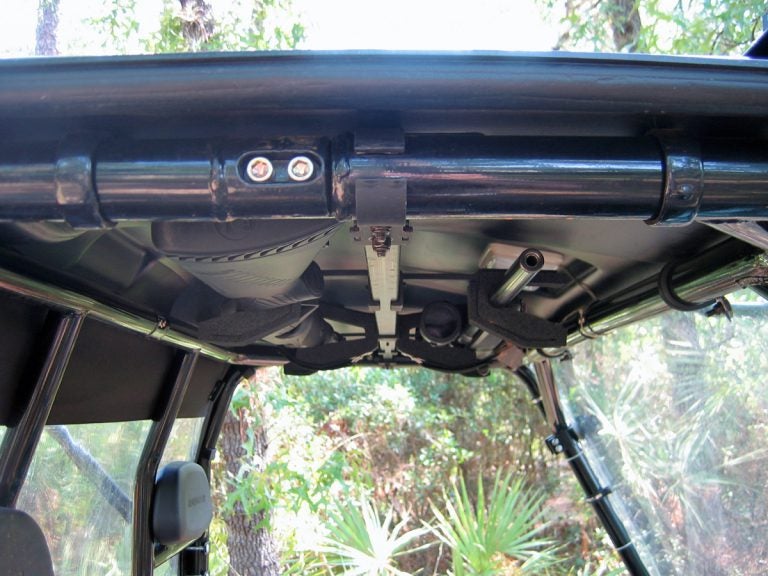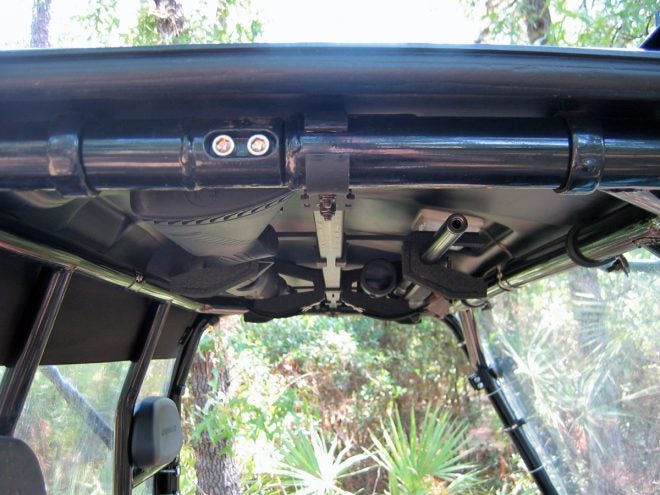 In the Jeep, we simply bought the standard two-gun overhead Sky Bar, and attached the end brackets to the roll cage using 4 long stainless-steel hose clamps.
Guns are easy to put in the rack and even easier to remove. There is one Velcro strap per gun, which allows you to get your gun out quickly if you ever need to. I did find that I needed to bend the center fork upward to allow the fatter center portion of a gun (especially scoped rifles) to fit better in the rack.


The Good
Made in USA.
Guns are held securely in padded forks.
Aluminum construction is both light and strong.
Can be installed in different configurations.
Mounting your guns overhead keeps them out of the way.
The Not-so-Good
You'll need a tiny 3/32″ allen hex wrench, which isn't included.
Ain't cheap: About $100
I had to bend the center forks
The Gist of it
There are three forks for each gun. This places the butt stock in one, the barrel in another, and the center portion in another. The center fork is offset towards the bar, to allow for rifle scopes. I haven't had any trouble even with large scopes, after bending the center fork upward to make a tad more room.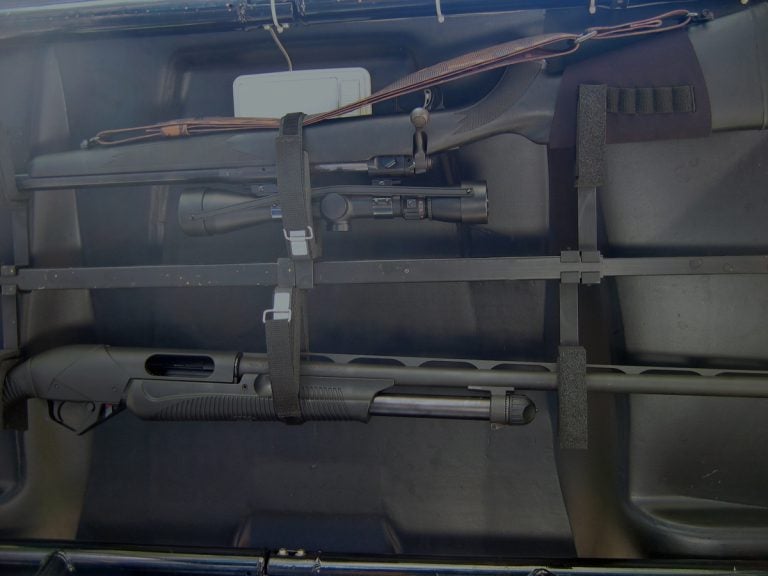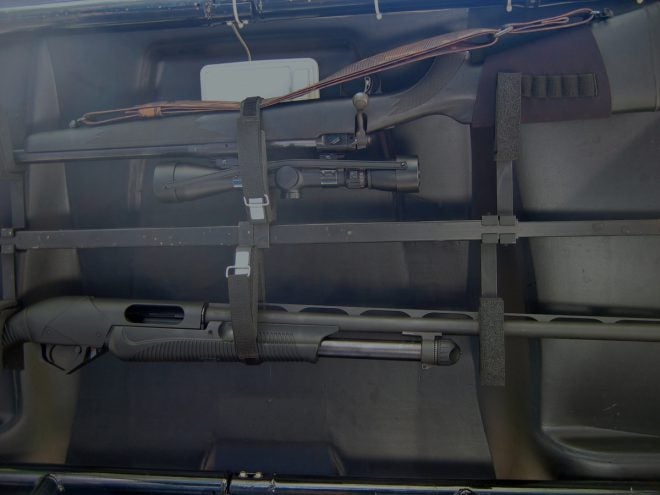 You can slide each of the forks back and forth on the center bar, and once you get them where you want them, you tighten the set screws to hold them in place. The same method is used to adjust the length of the center bar; it telescopes to length, then you tighten a set screw to lock it at that length.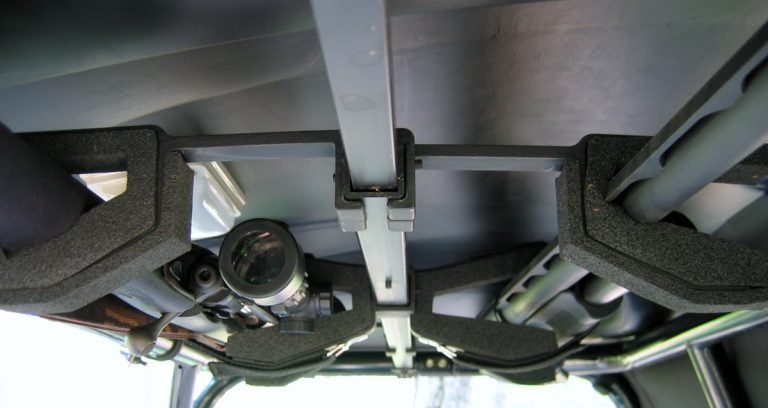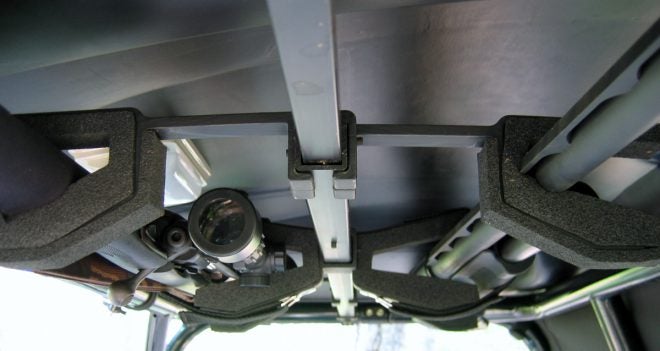 It's available in one- or two-gun models; I got the 2-gun model, which is great when I'm hunting with a buddy.
The clamps are well-designed and strong, and I've taken this rig many miles over some rough stuff without ever having to tighten the rack.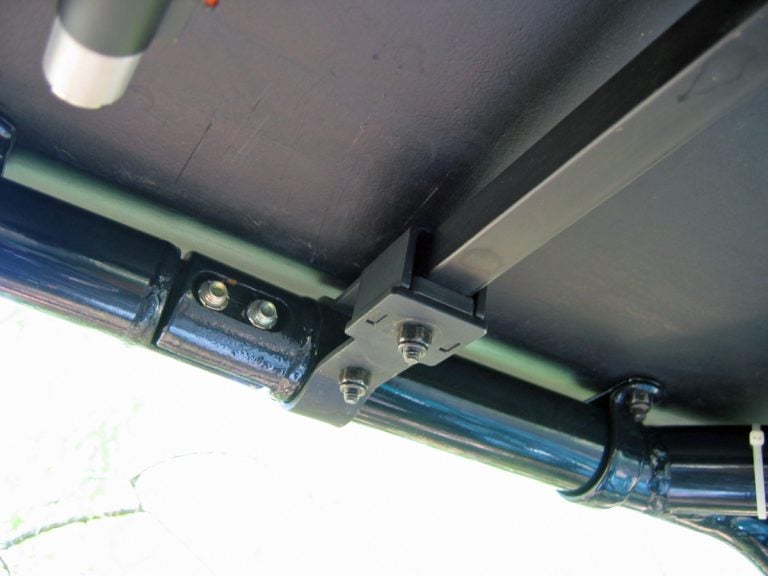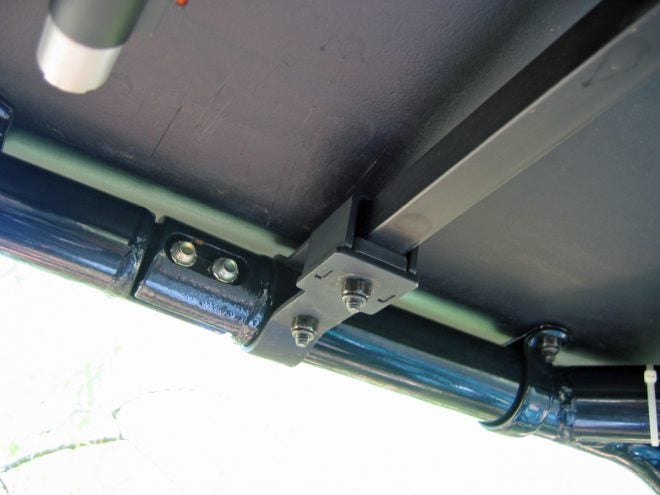 Big Sky has the following note on their info page for the UTV version of this rack:
Note: The UTV brackets are for completely round roll bars. Polaris Rangers from 2013 and newer will use the original SBR and it will be screwed into the flat portion of the roll bar.
Click here for mounting instructions for the UTV version.
These photos are from Big Sky's website, showing alternative mounting options.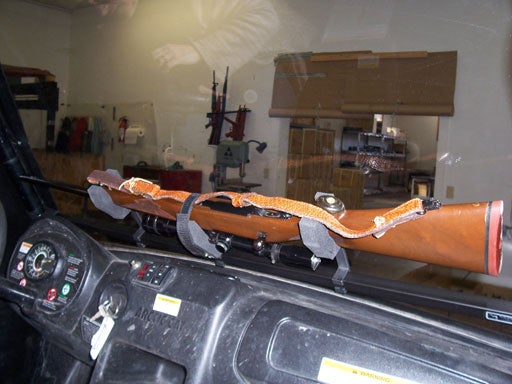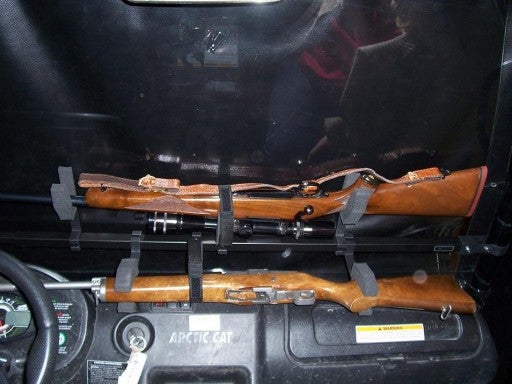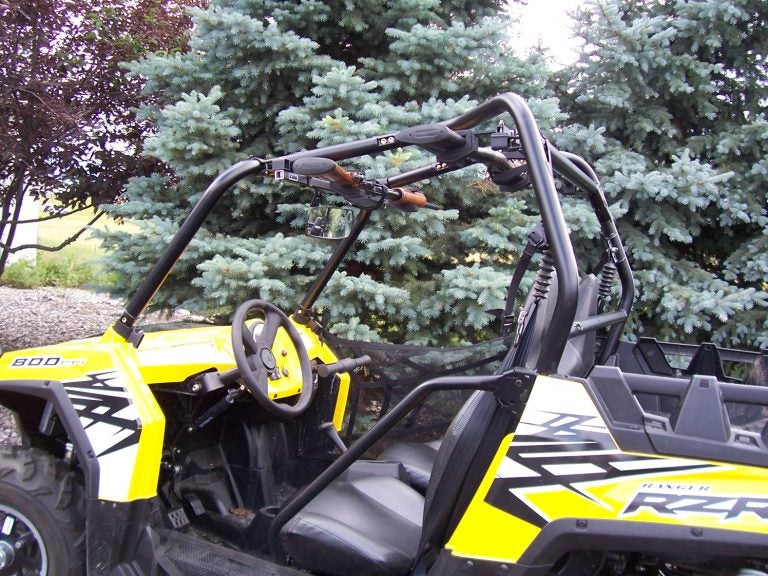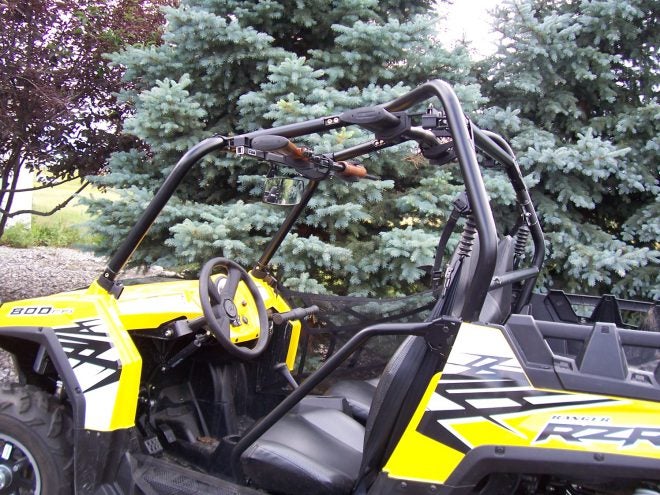 Final Thoughts
I have been using these racks for years now, and they keep on keepin' on, hold our guns securely, and are made well right here in the USA. What could be better than that?