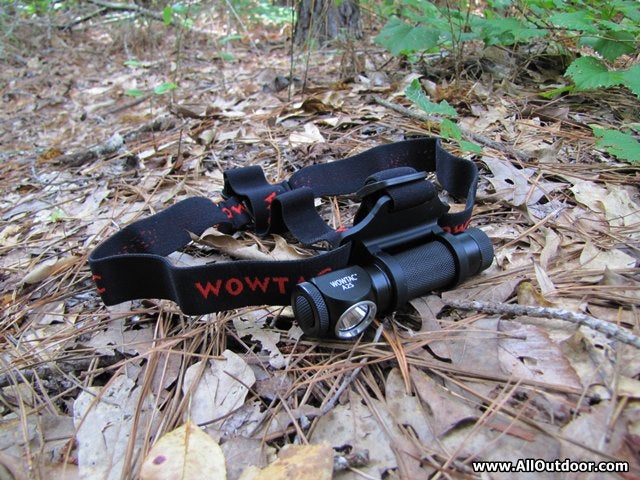 The Wowtac A2S is a headlight that is also a hand-held flashlight. To mount the A2S to the headgear, slip it through it through two rubber loops. The headgear has a band that goes around and over the head.
The included battery is a single 18650 3400mAh, which has a built in micro-USB port for recharging.
Overall, I found the flashlight to be compact, easy to use and has an excellent range of brightness settings.
As Paul Harvey use to say, now for the rest of the story.
Specifications
Weight and dimensions are from my test sample. Everything else is from the Wowtac A2S web page.
LED: Cree XP-L V6Max
Low: 24 lumens
Medium: 126 lumens
High: 420 lumens
Turbo: 1050 lumens
Battery: Single 18650 (Included)
Weight, without headgear: 3.60 ounces
Weight, with headgear: 5.35 ounces
Length: 4 1/8 inches
Diameter: 15/16 inches
Turbo mode is accessed by double clicking the on/off button, which is located on the head of the flashlight. Using the turbo mode for several minutes causes the head to get fairly warm, which is to be expected.
To cycle between the brightness settings, turn the flashlight on, then hold down the on/off button. It will cycle between low – medium – high about every second.


Tests
The Wowtac A2S was subjected to drop and submersion tests.
Drop tests – The flashlight was held at a height of around four feet then dropped several times onto a railroad cross tie.  The light did not flicker and all the settings worked afterwards.
Submersion – The A2S was put into a jug of water at left there for around an hour. Upon inspection, there was no water inside the light.
I usually tie the flashlights to a string and toss them into a creek for the submersion test. However, the A2S does not have a lanyard hole.
Beam – This is a floodlight is a slightly visible center. The outer cone spans almost 90 degrees,  Meaning, if you put the edge of the cone directly in front of you, the other side of the cone is almost 90 degrees to the side.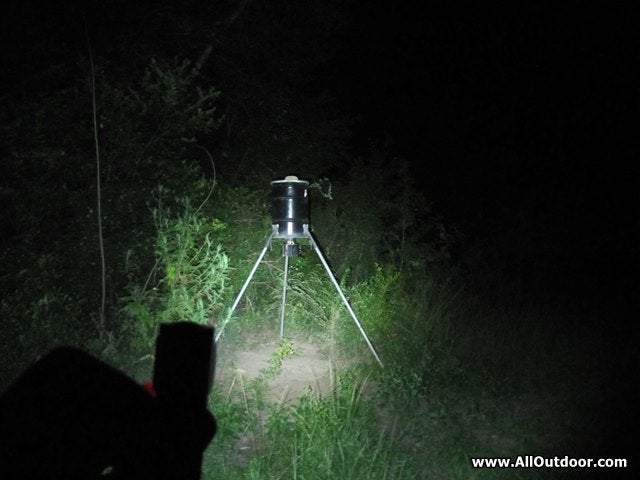 SHOP NOW
For walking around the farm at night, I found the range of brightness settings to be excellent.
Wowtac A2S Final Thoughts
It is difficult not to like the A2S. The compact size and range of brightness settings are making it one of my go-to flashlights.
The only thing I would change on this flashlight, it would be nice to have lanyard attachments. With or without the headgear, this is a great little light.
I give it a final score of 9.6.
Full disclosure – The test sample was delivered at no cost to myself. This does not affect my opinion as I look at the results to the tests. Did the flashlight leak water, did it survive the drop tests and is it easy to use? Those are fact based results.
SHOP NOW