Better Grips for the Smith & Wesson Victory
Oleg Volk 08.16.17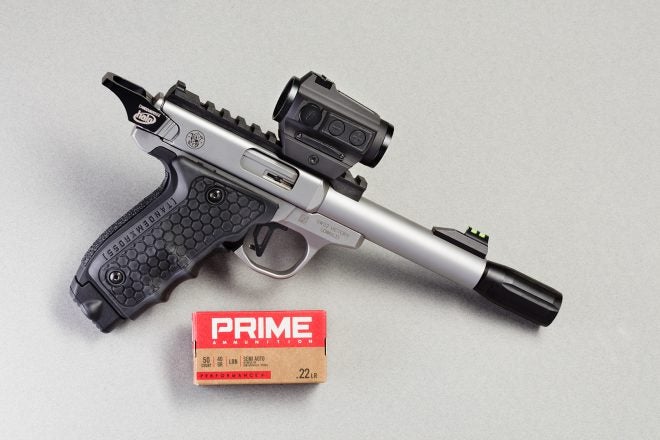 S&W Victory .22 achieved great popularity for much the same reason as the Ruger 10-22: it's a very modular design. In January, I wrote about the upgrades and improvements made to the basic model. Now I added one more part that makes a big different: the new grips.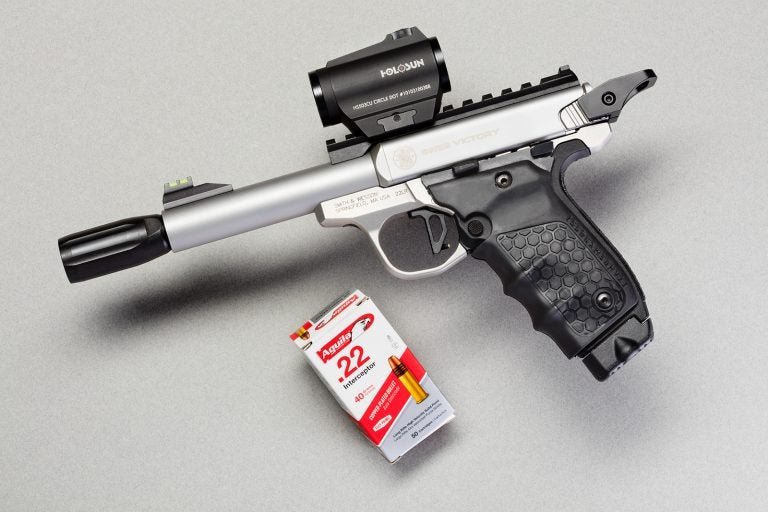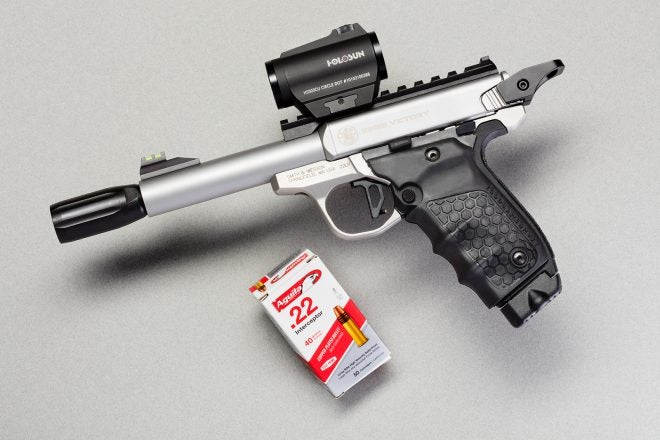 The stock barrel is fairly heavy, which is great for rapid fire but biases the balance forward just enough to make a more textured grip surface useful. At the start, I used TK textured stick-on "supergrips" as a compromise between easy deployment and good retention. However, this pistol isn't my go-to defensive weapon, so I would rather have more control even if that could cause a cover garment to drag on the material. Given the plan to install the Volquartsen carbon fiber barrel to offset the forward weight of the sound suppressor, the Hive Grip seemed like a good option.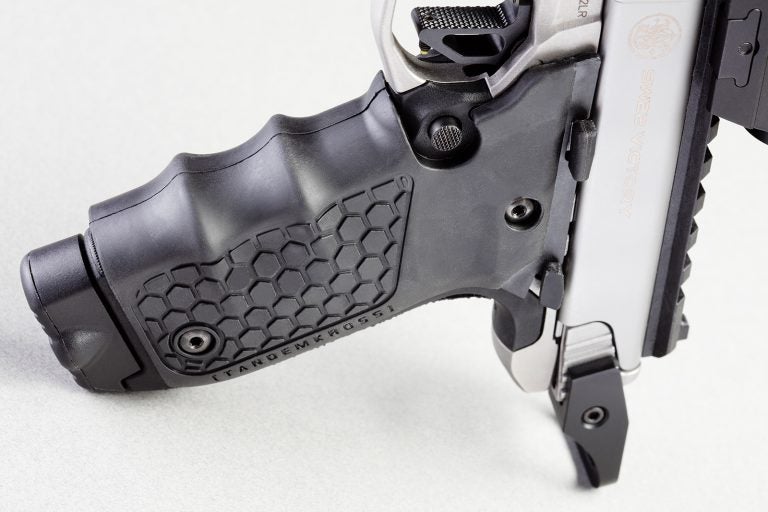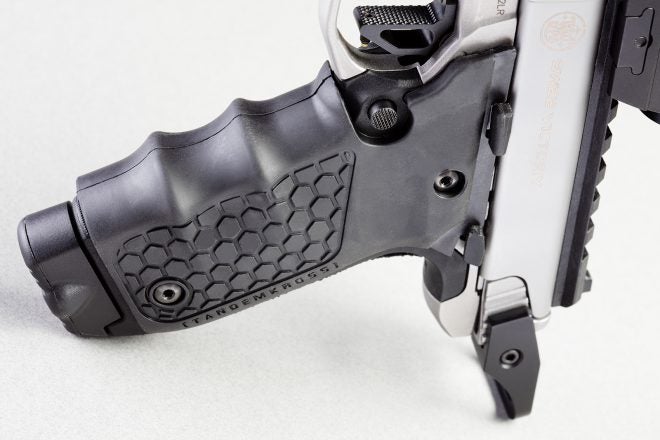 The rubber material is soft and grippy, making retention absolute. What looks like a thumbrest actually serves to rest the palm of support hand behind the thumb, enabling a very high hold for better control. My hands are of average size, so the moderately prominent finger grooves were a perfect fit. For shooters with tiny or huge hands, the default grip panels with Supergrips applique might work better. TheHive Grip is not symmetrical, but left handed shooters can use it comfortably.