County Judge in Ohio, Ambushed and Shot
Kevin Felts 08.21.17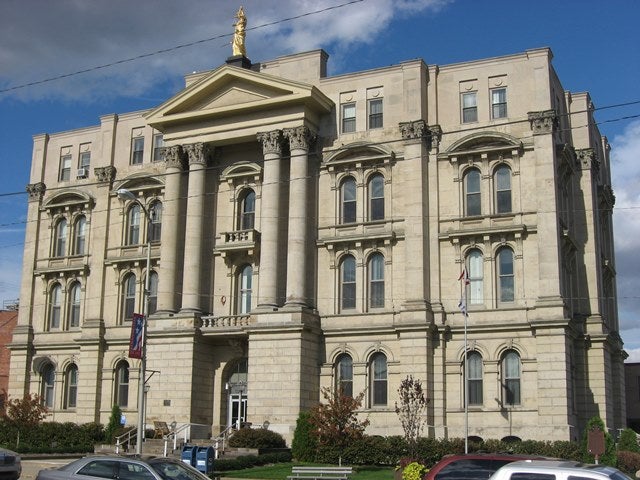 County Judge Joseph Bruzzese Jr., Jefferson County, Ohio, was ambushed and shot in an alley near the court house. The judge was able to fire off around five shots at the suspect. A probation officer arrived at the scene and was able to kill the assailant.
Judge Joseph Bruzzese Jr. underwent surgery and is expected to survive.
Investigators are looking into the situation to see if the suspect had connections with the judge.
From the Associated Press – The Latest: Chief justice to judges: Be careful after ambush.
The chief justice of the Ohio Supreme Court is calling the shooting attack on a judge going to work a cowardly ambush.

Chief Justice Maureen O'Connor said Monday morning's attack on Jefferson County Judge Joseph Bruzzese (bruh-ZEEZ') Jr. is a reminder of the real potential for violence against judges.

She urged all court employees and especially judges to take extra precautions in personal and professional activities.

O'Connor calls violence against judges an attack on the rule of law, which is the foundation of the country.
Opinion
There are times when society may disagree with a judges decision. Rather than taking matters into your own hands, help vote the judge out of office. Become involved in politics and make a difference.
When there is a shooting like this, it gives the anti-gun groups ammunition to use against law abiding gun owners. All it takes is the actions of a few individuals, and whole groups are put under the microscope.
Judges are one of the corner stones of society. We may not like some of them, but they serve an important purpose. An attack on a judge, or law enforcement, is an attack on the fabric of society.
This is also an excellent example of concealed carry in action. The judge was able to draw his own handgun and fend off the attacker until help arrived.