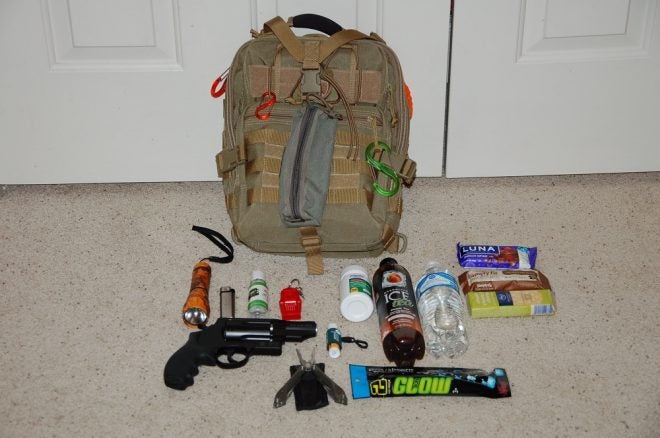 The one-source, perfectly prepared, packed, and ready to go Bug Out Bag does not exist. This is simply and practically impossible, because no two BOBs are the same or should be. Every Bug Out Bag should be customized in every way for the one person toting it with supplies for themselves and family and/or other prep team members.
Sure, ready-made BOBs are available to buy. You can shop and make it easy on yourself to simply purchase a commercially prepared Bug Out Bag that somebody else compiled and packed. When it comes, you take it out of the box, then likely more often times than not just place it in a closet or bug out exit spot.
But, what did you buy. What quality and value is the actual tote backpack, pack or bag itself? What about the items in it? Are they suited to an initial 72-hour survival escape plan, or are there a lot of useless items placed in the bag just to jack up the cost? Do you even know what exactly is in the bag? Do you know what each item is for and how to use it? You better.
A far better approach is to design your own and build your own. Pick the backpack yourself and select every single item you want in it based on your prepper plans, not those of somebody else or just a warehouse worker in a foreign country somewhere. Make a shopping list before you start buying items so you have exactly what satisfies your survival plan strategies.
Though you need to build a bag with an earnest time frame, don't rush to complete the project by buying inferior supplies, or gear items. Start the project by researching each category of items, checking off each one as it is laid out or packed into the bag.
Categories of items should include by your choice: 72-hour food and water, a medical kit with your specific meds, a good, strong knife, a self-defense weapon with ammo, water filter, ground cover and/or survival blanket, first aid-trauma kit, flashlight-headlamp, candles, fire lighting igniters, zip ties, paracord, contractor trash bags, compass, duct tape, canteen, and lip balm. Naturally you can add other items you want or feel you need. These are just suggestions. Pack it up and try hiking with it for practice.