Advice to New Women Shooters, From Women Shooters
Dr. John Woods 08.23.17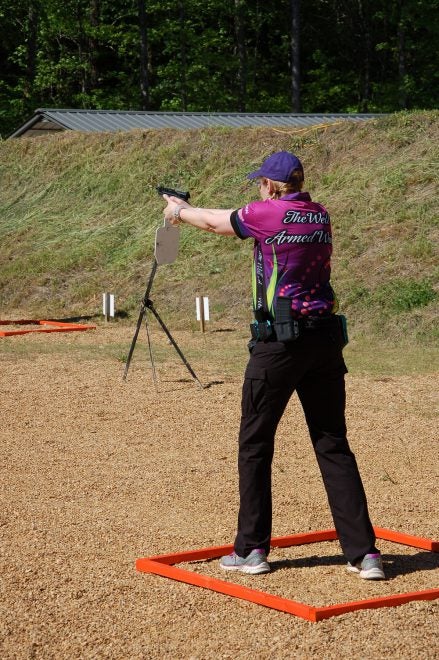 During a recent radio program on the Kim Wade show on WYAB out of Flora, Mississippi, Kim hosted two female instructors from the Boondocks Firearms Training Academy about getting started in shooting, leading to concealed weapons performance and training. Their advice was channeled toward first time women shooters. I thought it salient to share it here.
Wives, daughters, female family and other ladies wanting to get up to speed in self-defense, and self-protection by learning to shoot handguns or other appropriate firearms will want to follow the advice that was given by these two experienced female shooting instructors. Their points were well presented and made a lot of logical common sense.
Society has changed. Fifty years ago a lot of American families still lived on farms where guns, shooting, and hunting were more common place. But even then there were few women that shot guns. I did not see a women deer hunter until 1971. It was an extreme rarity.
Women today want to take on the power of self-preservation with the ability to protect themselves and ward off threats. One of the ways to do this is to learn to shoot a gun. It is a cruel world out there now, and women are often taken as easy prey by the perps and thugs. This is changing, too.
If this sounds like you and your interest is to take command of your own destiny of protection, then do it right. Don't let anybody including a husband or boyfriend buy a handgun for you. Start shooting by taking elementary orientation shooting lessons. This ought to begin with shooting a good .22 long rifle handgun. A revolver would be the best way to go initially as a new shooter. A quality single action will do fine. It is easier to learn to use and shoot safely.
Why? Simple, it is because of the noise and kick produced by all firearms. New shooters are simply unaccustomed to the recoil and muzzle blast of a handgun. By beginning on the low power end with a .22 rimfire, the new shooter can acclimate to these functional characteristics of shooting a handgun. In time with experience they learn to adjust to these factors with proper training and safe shooting procedures.
Then, they can more easily transition to a more powerful handgun like a .38 Special revolver or move up to a more complicated semi-auto pistol. This progression will develop skill and confidence. This will create self-reliance.