Watch: Savage Model 10 in 6.5 Creedmoor
Kevin Felts 08.23.17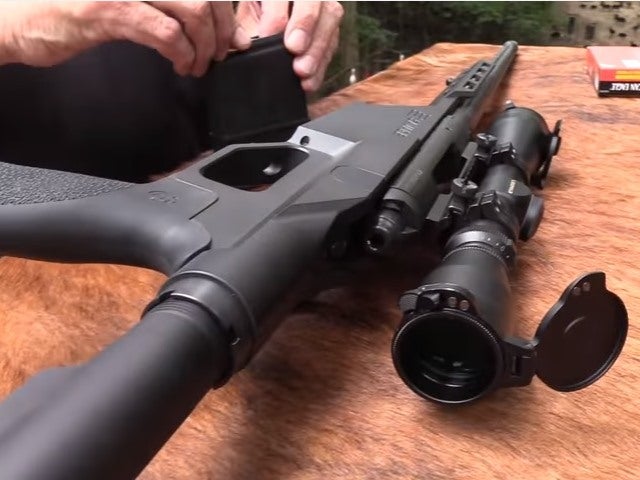 Hickok45 put together a video talking about the Savage Model 10 Stealth chambered in 6.5 Creedmoor.
I had never heard of the Savage model 10 stealth until this video. The rifle looks like it is straight out of a science fiction movie.
Specifications
From the Savage web page:
Magazine: Detachable box
Stock Material: Aluminum
Barrel Material: Carbon Steel
Barrel Finish: Matte
Barrel Color: Black
AccuTrigger: Yes
AccuStock: No
Available in 308 Winchester and 6.5 Creedmoor
Now for the video.
Production of the 6.5 Creedmoor started in 2008. Since its introduction the cartridge has gained a loyal following.
Several years ago, I was at the deer lease talking with another member. He asked if I had heard of the 6.5 Creedmoor. I had heard of it, but did not know any details. He went on to tell me the 6.5 was a hog slaying cartridge and how it was gaining popularity.
I have been reading gun magazines and shooting since the 1970s. Since that time, numerous cartridges have come and gone. When I hear of something new, it is taken with a truckload of salt. Let's just say I have been surprised by how well the 6.5 has hung on.
While the Savage Model 10 may be marketed towards target shooters, it looks like it would do well in open areas where long range shots are the norm.