Remington Defense ACR SBR with All-Metal Lower
Jon Stokes 09.02.17

One of the goodies Remington brought with them to Gunsite this week was an ACR with an all-metal lower and a different fore-end. You can see from the pictures above that this is also an SBR with an AAC can on it.
Note the collapsible charging handle: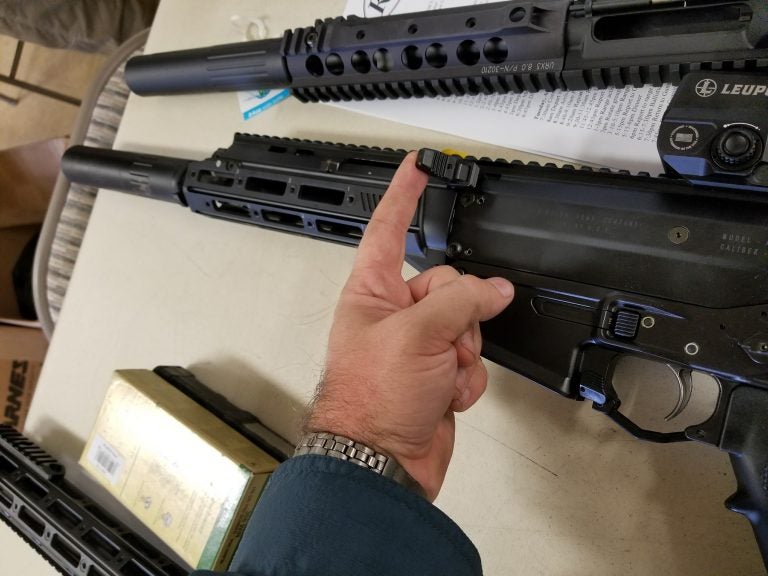 This metal lower model is a LEO/MIL-only gun from RemDef, and they currently have no plans to make it available to civilians.
Sadly, we didn't get to run this gun on the range. I did shoot an ACR for the first time, and was impressed. It's a very soft-shooting firearm, and I greatly preferred its ergonomics to the DPMS ARs that were also on offer.
Before actually spending some range time with it the ACR wasn't a gun that I was particularly interested in. Afterwards, though, it has move up into the "if I spot one on sale, I'll happily grab it" category.