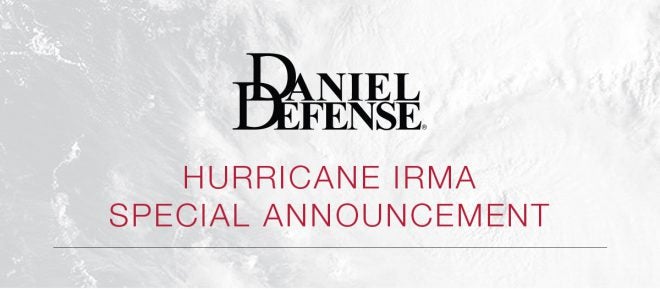 As I sit here in my Florida home awaiting yet another hurricane, I wonder what the next several days will hold as hurricane Irma moves through. I've done what I can do, and will hope and pray for safety and lack of destruction for all.
Daniel Defense of Black Creek, Georgia evidently agrees. Their facility lies just inland of Savannah, Georgia and is about as likely to see tough conditions as I am, and they've announced that they will close up shop starting tomorrow (Friday, September 8, 2017) until the storm threat has abated. This will give their employees the opportunity to make their own preparations.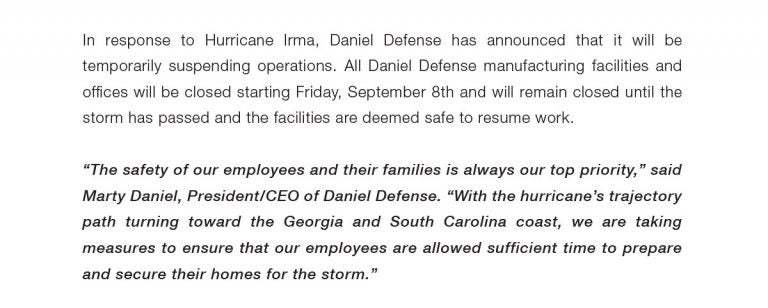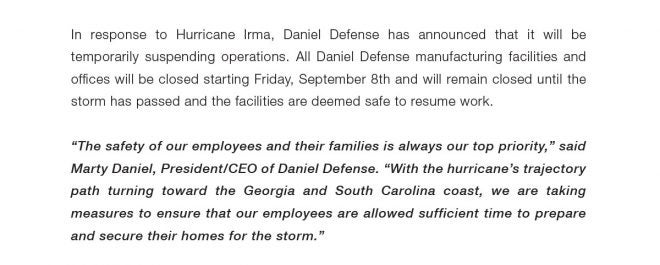 Me, I'm hoping it's much ado about nothing. But I have been through some rough ones here in the past, and we will probably see some more before it's over.
In the meantime, I will be tuning up the generator…
If you think about it, maybe say a prayer for those of us in Irma's path.