Watch: Stan Zuray Pulling a Fish Wheel From the Yukon River
Russ Chastain 09.07.17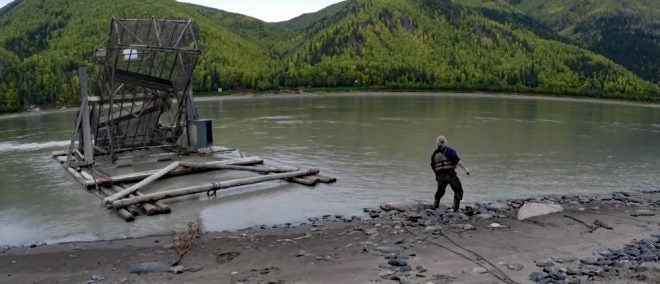 I have shared Stan Zuray's videos here before. As a true "Yukon Man" from the TV show of that name, he's well-versed in surviving and subsistence living. Sure it's a TV show and we all know some of it is set up, but that doesn't change the fact that these guys really do live that lifestyle, which includes catching fish via large mechanical contraptions called fish wheels, which scoop fish out of the water to feed Alaskans and their animals.
In this video, Stan shows part of the process of moving a fish wheel down the river and then pulling it out of the water to protect it from ice, so it can hopefully be used again next year.
Here's what Stan says about it:
Some videos are non stop exciting but this one is to show how to do something very tedious and time-consuming yet key to the lifestyle up here. Each year fishwheels are… put in rivers and [removed] in fall, all to protect them from the ice breakups we have up here in spring.

My objective was to give a deeper idea of what is involved in pulling my wheel and so a longer video. You are still looking at just 1/5 the time it took. I suggest some fast forwarding if it gets long watching. This is real life on the river.

Thanks for watching. Best from Here, Stan
I kept wanting to step in and help Stan move the heavy stuff he uses a comealong to assist with, or get the boat attached to the wheel. But nope, it's all on him… and he's well-practiced at it anyhow.
When it finally starts coming out of the water, it's pretty dang cool. But we also see how the river's current can mess things up, as it slides sideways and slips right off of some rollers.
Hope you enjoy it.