Paul Ryan Blocks Concealed Carry Reciprocity
Jon Stokes 09.12.17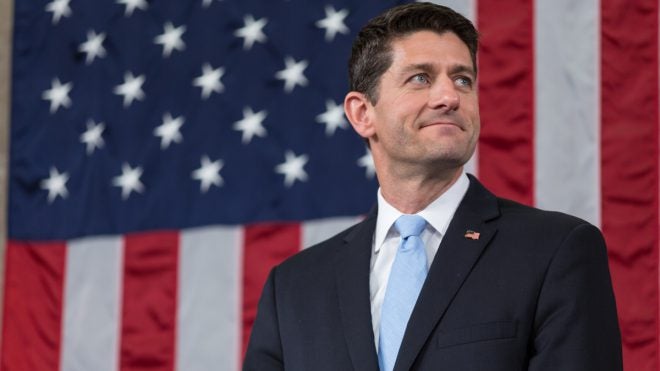 David Codrea over at Ammoland reports that Paul Ryan is allegedly blocking the advancement of concealed carry reciprocity legislation in the House.
Speaker Paul Ryan will not allow Congressional action on national concealed carry reciprocity to move bills forward, Rep. Thomas Massie told host Mark Walters Thursday on Armed American Radio. The reason given is Ryan thinks the timing isn't right to consider H.R. 2909, the D.C. Personal Protection Reciprocity Act, a supplement to state reciprocity provisions of H.R. 38.
This is of a piece with my earlier bit on HPA, and how there has been no movement on it and industry insiders are pessimistic.
It seems that Republicans would rather fundraise and get elected on gun rights than actually promote those rights when they win. After all, if the voters got everything they wanted, why would they bother to send them money?
Who knows, maybe there's an innocent enough explanation for this. But color me skeptical. Again, not a single part of the gun rights agenda seems to have moved any closer to becoming legislative reality.