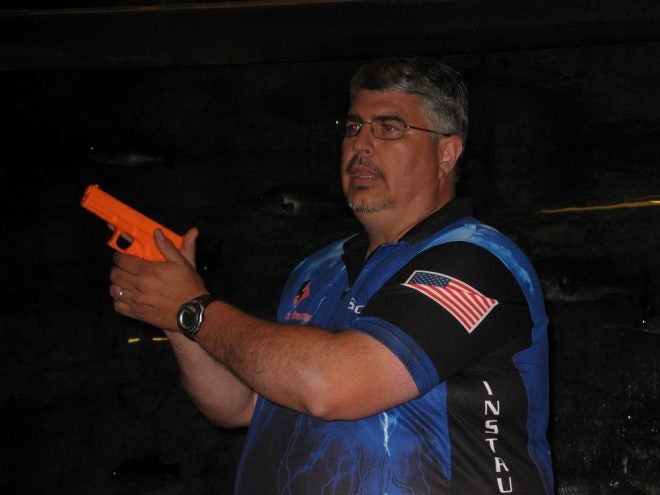 After the horrendous church shooting in South Carolina in which an active shooter senselessly murdered several church members, churches are now considering arming security teams. The shooter, Dylann Roof was just recently sentenced to the death penalty for his actions.
In Mississippi among other states, the State Senate in the State Legislature has passed a bill named the Mississippi Church Protection Act to allow churches to assign members to an armed security team. This would permit designated church members at the choice and will of the congregation to carry concealed weapons during church services.
The measure now faces passage in the House of Representatives in which some of the language could be changed. Some are concerned about the bill as written allowing church members to carry concealed weapons without having to attain the proper permit and training that goes with it.
Coincidentally, a local gun rights attorney has teamed up with a shooting instructor in the area to offer training courses for churches interested in creating safety teams to be armed during church services. These courses would be modeled after traditional concealed weapons training classes designed to comply with the state's concealed weapons permit law.
If organized churches were smart, they would absolutely require all of their named safety-security team members to complete the regular concealed weapons requirements for a permit. I would think that liability insurance would require such training to be completed, but doing so would just be a judicious move.
After all, if you were named to one of these teams, I would think you'd want the proper concealed weapons permits but more importantly the shooting training that goes along with it. In fact, training and much more shooting practice on a regular basis after obtaining the proper permits would not only be smart, but it should be required.
I guess the reality part of all of this is the mere fact that churches and likely other organizations to follow feel compelled to have to have armed security teams on hand at services or meetings. On the flip side though, it has been argued that the "Gun Free Zones" approach simply sends a message that there is no one on site to guard against thieves or active shooters.
I wonder if the churches that pursue this route will post signs saying "Armed Deacons on Duty?" It may take that to insure some measure of safety for congregations to feel secure.