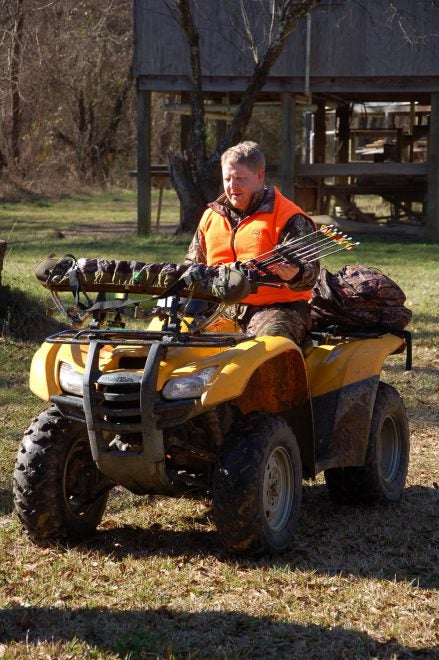 The anticipation is great. Just seeing the bow hunters lined up at the counter in the bow tuning area of archery shops lets you know something is about to happen, and that's the opening of deer hunting seasons across the country..
If your bow is still in the case hidden somewhere in the closet or garage, you are already behind the eight-ball in getting ready for the coming bow season. Dedicated bowhunters have been shooting their rigs summer long.
Is it too late to get up to speed now? Certainly not, but the clock is ticking. Get that bow out, dust it off, tighten everything down, wax the string, and oil the cams. Check your arrows and broadheads. Anything that needs tuning, repair, or replacement? Get it done. If in doubt, get your bow to a professional bow shop to get it tuned up right.
As soon as your rig is ready to go, get outside for shooting practice. Bow shooting is as much about getting your own arm, shoulder, and muscles in tune as it is getting the bow in tune.
Take a few short range function test shots first to make sure everything is working according to the owner's manual. Check the sights, arrow rest, etc.
Ramp up the number of shots each day on your impromptu outdoor range. Start small and extend your range and the number of shots according to your skill and strength. Personally, I am skeptical of some of the 60-80 yard bow shots I see on hunting TV shows. They never show the misses or the wounded deer, and both are highly likely when you shoot at deer at long range with a bow. Stick to what you are fully capable of doing with your bow.
After you get up to 50 or so shots a session, start on elevated shots. These might be off the top deck, a balcony, or a tree stand in the back yard. Try to practice in as many realistic shooting situations as possible. Don't forget to do some shooting with the actual broadheads you will be hunting with.
This regimen ought to get you ready.