First Impressions: ALPS Mountaineering Lynx-2 Tent
Joshua Wussow 10.13.17

Let's be honest. Pitching a tent is one of the most tedious parts of camping. This is especially true if, like me, you've been setting up a six-person Coleman behemoth all by yourself. To solve this problem, I recently invested in a backpacking tent: The ALPS Mountaineering Lynx-2. Here's how it fared on an overnight trip to Colorado.
The Stats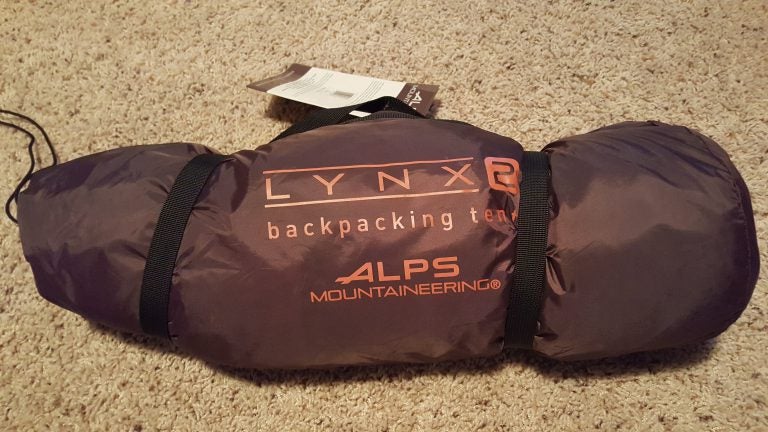 With a cost of around $100 on Amazon, this compact camper measures just 6" x 20.5" stowed and weighs in at just under six pounds. Its assembled 5′ x 7′ 6" footprint features 37 square feet of interior space and a center height of 3' 10". It comes with aluminum poles, steel stakes, and a polyester rain fly offering an additional 20 square feet of vestibule space. I won't list all the other dimensions and features here, but you can read about them over at ALPS Mountaineering's website.
Pitching Camp
Setup was a simple process, especially if you're used to the labor of larger tents. The compact size and high-quality poles made it easy for me. Even after discovering I needed to unstake the tent and move it forward a few feet, the entire process took less than ten minutes.
The move-in process was equally pleasurable. The double doors allow for convenient access, with secure tie-back points for the rain fly and entryway. I was able to fit a KLYMIT Static V sleeping pad, a sleeping bag, a dog bed, extra blankets, a backpack, and my NutSac Mag-Satch bag inside, with enough room left over for a towel to set my boots on. It was a cozy setup, but roomier than I expected.
Overnight Experience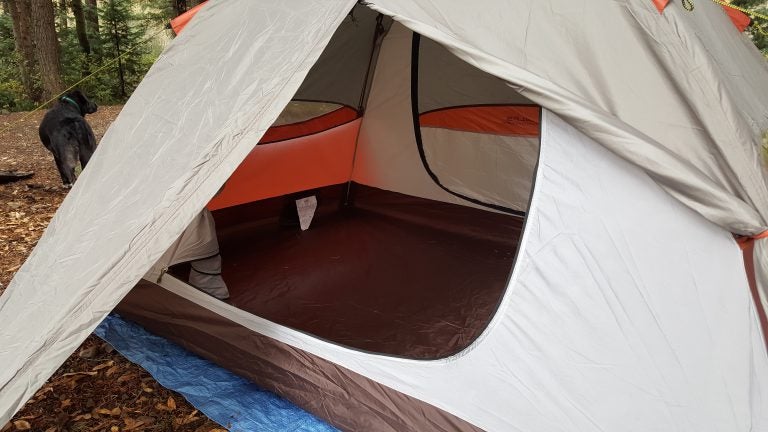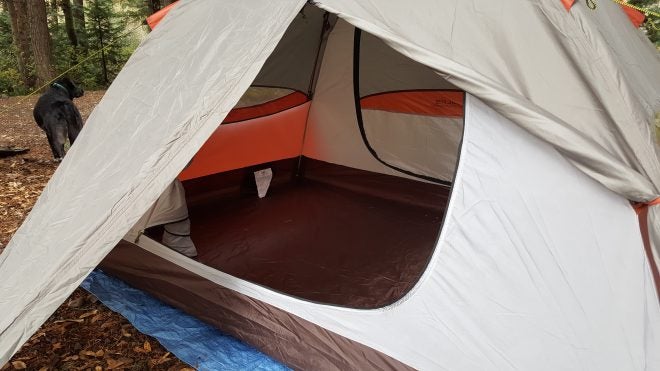 The rest of the day was a blur of wood-gathering, firecraft, and cooking. The sky had cleared, though the threat of rain remained. By the time I was ready for bed, the temperature had fallen into the 40s. I crawled into the tent, sealed the vestibule and door, and settled in for the night.
What followed was seven hours of tossing and turning. This was also my first outing with the new sleeping pad, so it took me a while to get comfortable. Even then, I found myself restlessly shifting blankets and adjusting my pillow. If you think this is a reflection on the quality of the tent, however, you'd be wrong.
The Lynx-2 was an excellent place to spend the night. It retained heat much better than anticipated, probably due to the sheltering nature of its rain fly. At no point was my discomfort related to the tent itself. And when I emerged in the morning, I was shocked at the difference between the interior temperature and the outside chill. I'd estimate that the tent remained somewhere in the mid-40s, while the wilderness dropped near to freezing.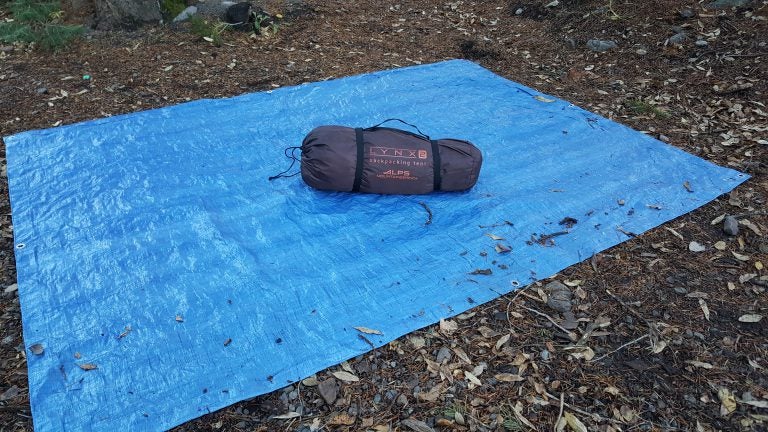 Taking down the Lynx-2 was quick and painless. The biggest worry with a tent always seems to be fitting everything back into the bag, but I had no trouble folding and rolling it into an easily-stowable shape. This can be a problem on cheap tents from big-box stores, so this camp teardown was a truly refreshing experience.
I'll have more to say on the ALPS Lynx-2 after spending a few more nights in the wild. If first impressions hold, the overall review is likely to be a positive one. Oh, and the dog liked it, too.