Trail Timepiece: Casio Tough Solar Sport Watch
Joshua Wussow 10.15.17

When you're out in the wild, sometimes it's nice to let the hours slide by with the rising and setting of the sun. But if you're cooking supper, timing your hike, or making a rendezvous, that big clock in the sky isn't quite as efficient as a little one on your wrist. Here's one of the best budget trail watches I've found, the Casio AQS810W-1AVCF.
The Features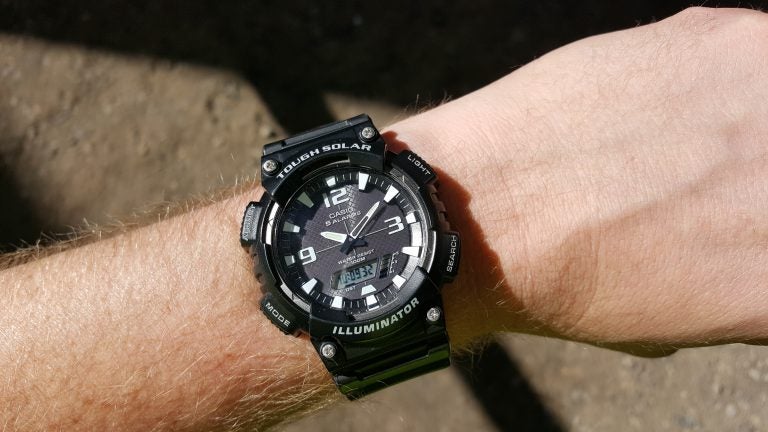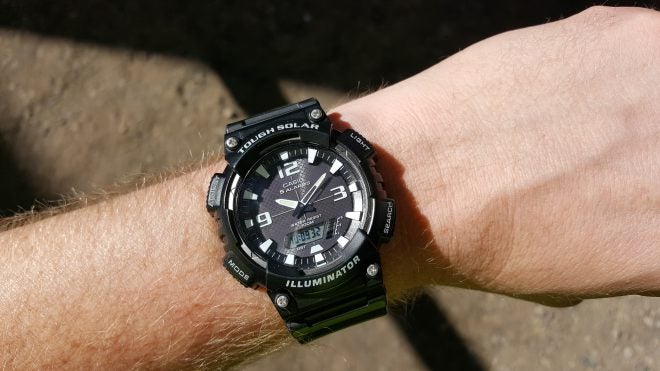 This medium-sized watch offers all I need for the outdoors. It's got all the standard features you'd expect from a modern timepiece, including five alarms, a world time option, a stopwatch, and two countdown timers.
The AQS81W… you know what? Let's just call it the Solar Sport for now, since that's what they're generally sold as. Anyway, water resistance is strong, with a rating of 100 meters (or 330 feet). One of the first tests I put the watch through was a submersion in a mountain creek.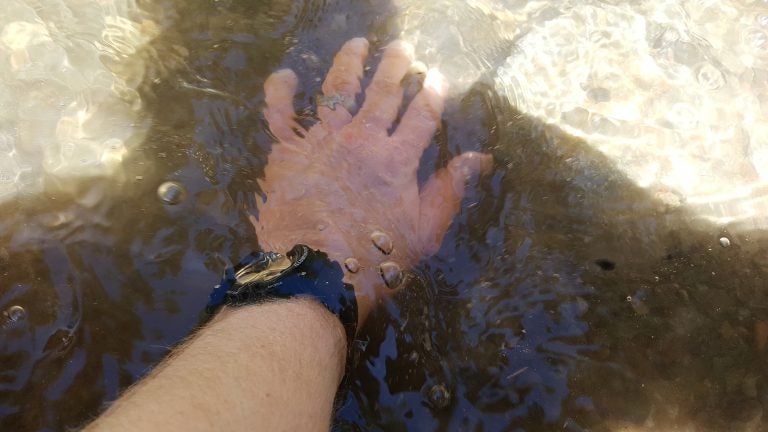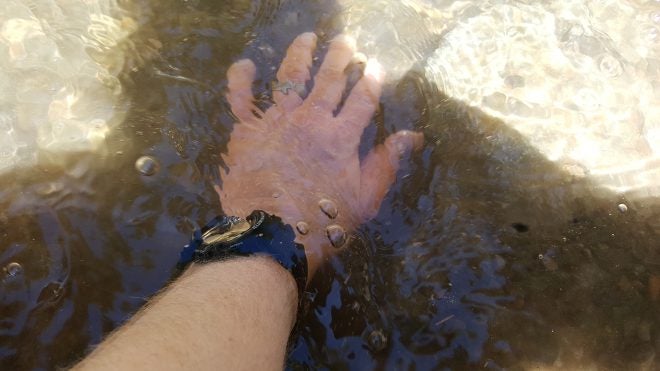 As you can see from the cover photo, there were no ill effects.
One of my favorite aspects of this watch is its legibility. Unlike many of Casio's popular G-Shocks, the Solar Sport is easily readable with either the analog hands (my preferred method) or the small digital window. This latter method offers a variety of options. You can display the day, date, or time, cycling through by pressing the Search button. Accuracy is good, running about four seconds fast per week.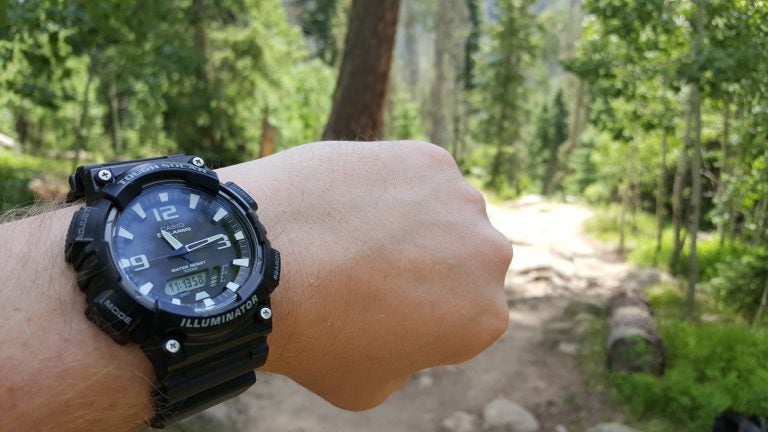 Let's talk lume. While the Sport's hands and indices do have a glow-in-the-dark compound applied to them, the light doesn't stick around for long. They're still visible in the midnight dark of my tent, but just barely. Thankfully, you don't need to rely on the lume. See that other bit of branding below the 6 o'clock position? It shows that this watch is equipped with Casio's Illuminator option. Press the Light button above 2 o'clock and an orange glow spreads across the digital screen.
These are all pretty standard features on digital watches at this price point. What sets the Sport ahead of the pack is its solar charging. When I'm spending time in the outdoor sun, I find it strangely enjoyable to know that my watch is living the experience with me. I feel recharged whenever I head into the wilderness, and it's cool to know that my timepiece feels the same.
Where to Buy
So, where can you get one? Pretty much anywhere, it seems. They're available at Target, Wal-mart, and several other big-box retailers I've visited. If you do decide to pick one up in person, though, make sure to check the store's online price first. Sometimes they're marked up in the brick and mortar shop, but you can usually show them the internet price and they'll let you pay accordingly.
Two more notes on the budget-nature of this watch: First, the window material. It's made of mineral crystal, and will accumulate scratches over time. But I've put this watch through pretty heavy abuse, and the dial is still clearly readable. Second, there's the plastic band and buckle. If there's a weak point in the construction, it's probably the lack of metal in this area. I've had no trouble with them so far but, if something on this watch is going to fail, it'll probably be the band. And because of Casio's unique attachment method, you probably won't be able to find a replacement. And even if you do, it'll likely be cheaper to just get a new watch.
Final Thoughts
In closing, I'd like to discuss the elephant on the wrist. Yes, I know there are plenty of purpose-built, high-end ABC (Altitude/Barometer/Compass) watches out there. Problem is, they're usually four to five times the cost of the Solar Sport. Unless you're in desperate need of these features (and I'm not), I'd rather spend my cash on other pieces of outdoor gear. This Casio ticks all the boxes for me, especially at its below-$40 price point.