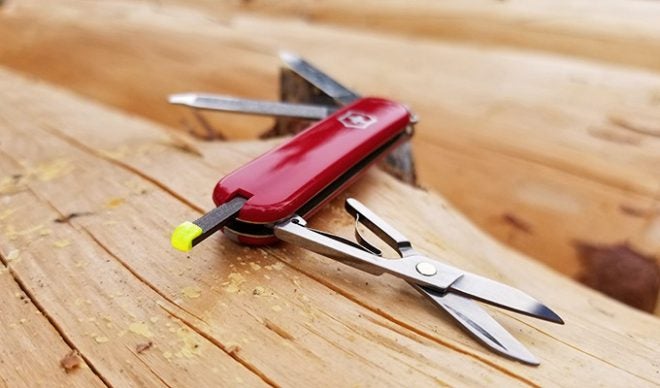 Quick – what's the least-used tool on your Swiss Army Knife? For most of us, I'd guess it's the toothpick. But thanks to a new project on Kickstarter, folks will soon be able to ditch that plastic pick in favor of a little spark. Meet the Firefly – a miniature firesteel designed to occupy the top slot in these popular multi-tools.
The Hype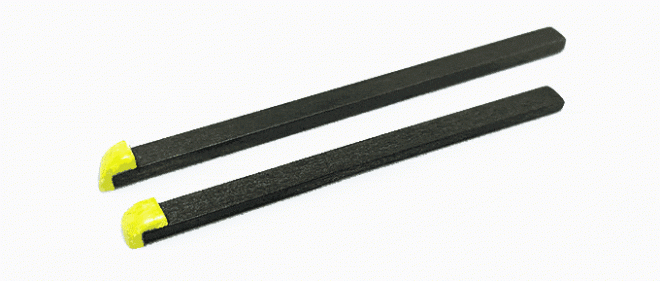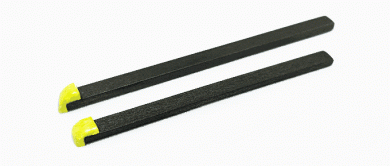 Designed by a husband-and-wife team of outdoors enthusiasts, the Firefly project has already raised more than $50,000. This almost doubles their initial goal of $28,000, with several weeks to go until their November 7, 2017 deadline.
What is the Firefly? According to the project, it's an ultra-portable ferro rod made of "soft sparking steel, so it can be easily used with any sharp-edged tool on the Swiss Army Knife." Sounds too good to be true, right? I know I was skeptical. But take a look at this little guy in action.
Okay. I'm interested.
Doubling Down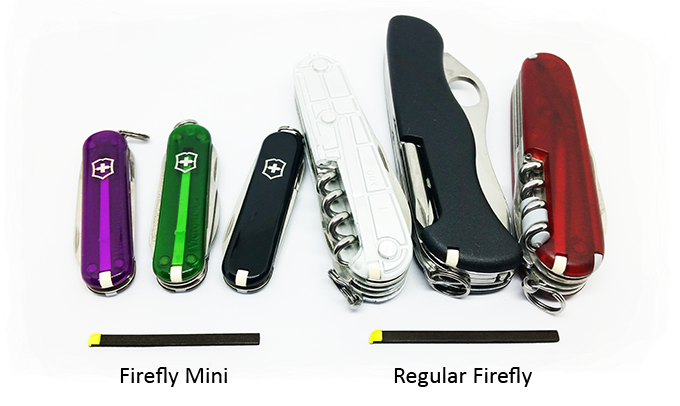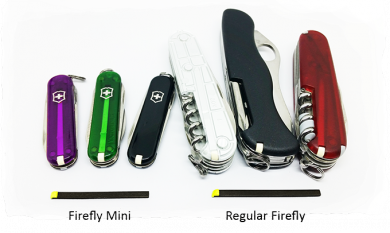 The operative words in the Firefly Kickstarter appear to be "double" and "twice." This begins with their product's ease of use, which they describe as "about twice as easy to spark as a typical firesteel / ferrocerium rod."
That's all well and good, but what about the durability? I was concerned due to the thin nature of the Firefly. Well, they have an answer for this, too: "We've been able to carefully tailor the sparking material mix to double the break strength of a typical ferrocerrium/firesteel mix. On our testing rig, the custom firefly sparking material measured twice as strong as conventional firesteel sparking material mixes, which means less breaking and more sparking."


Kicking In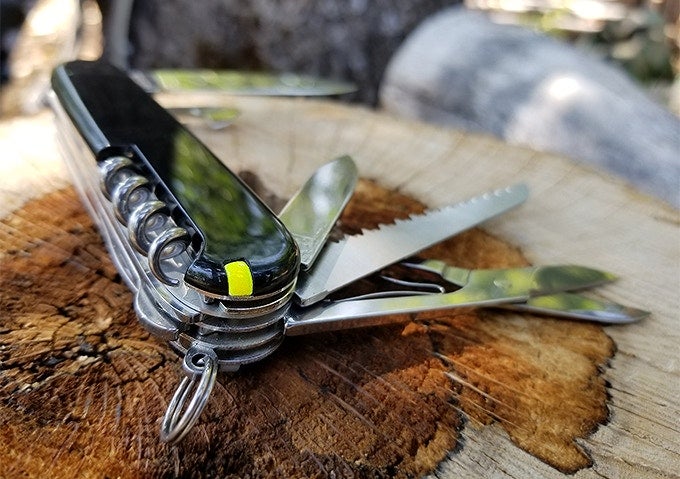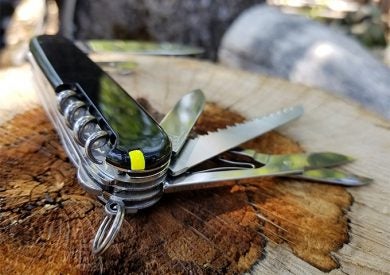 So, what's the cost of supporting this venture? A sensible $14. For that price, you get three Firefly steels in either the compact or full-size versions. There are several higher tiers as well, with a bevy of reward options. Just be sure to read their compatibility description before making your choice. I ponied up for the miniature trio, which I'll be testing in my Victorinox Rambler. I look forward to striking sparks once the Firefly ships in January 2018.
Photo Credit: All photos come from the Firefly Kickstarter page.