First Impressions: Cold Steel Finn Hawk Knife
Joshua Wussow 10.21.17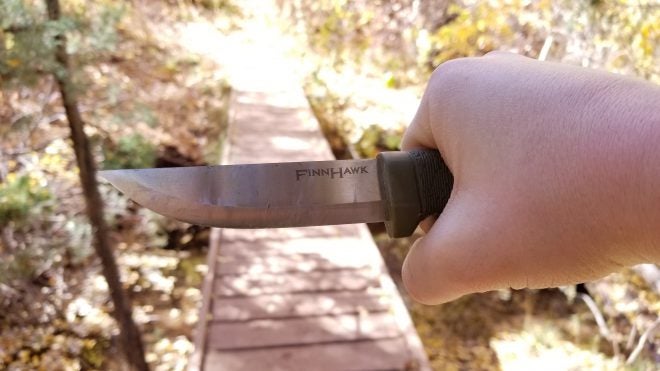 You're looking at the Finn Hawk, Cold Steel's entry into the realm of budget outdoor blades. Does it remind you of anything? It should – the Finn Hawk represents a shot fired across the bow of Morakniv and their iconic line of scandi-grinds.
One of the most popular knives for beginning bushcrafters (like myself) is the Mora Companion. As you'd expect, the competitor from Cold Steel was produced with similar dimensions. Both feature 4 inches of stainless cutting edge, though the Finn Hawk's 4.5-inch handle adds a little length over the Swede. The blade is wrought in German 4116 Cryo-Quenched steel, and came marvelously sharp from the factory.
Where it Succeeds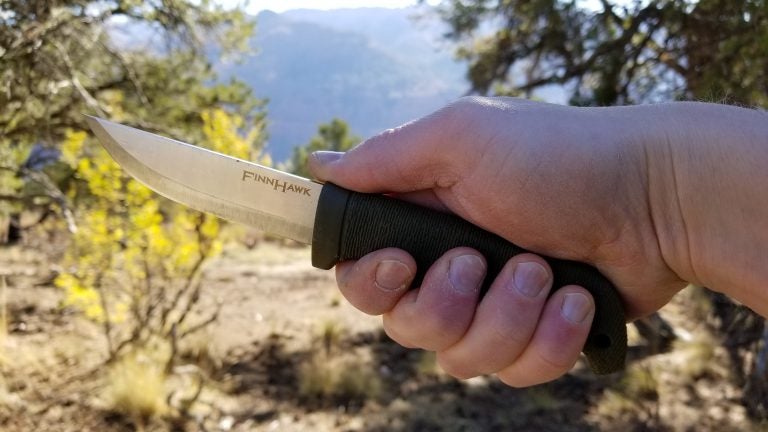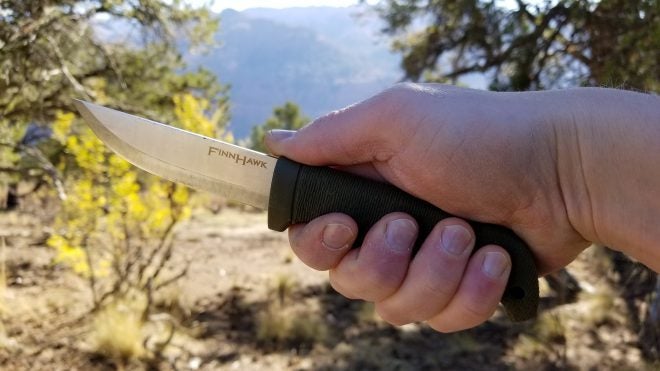 In the field, the Hawk is a champ. Its high scandi grind is a bit taller than that of the Companion, letting it cut through wood with just a fraction greater ease. While I initially felt that the Mora was better in the hand, extended use produced a different result. In my hand, at least, the Hawk's ergonomics are actually slightly better than those of Mora.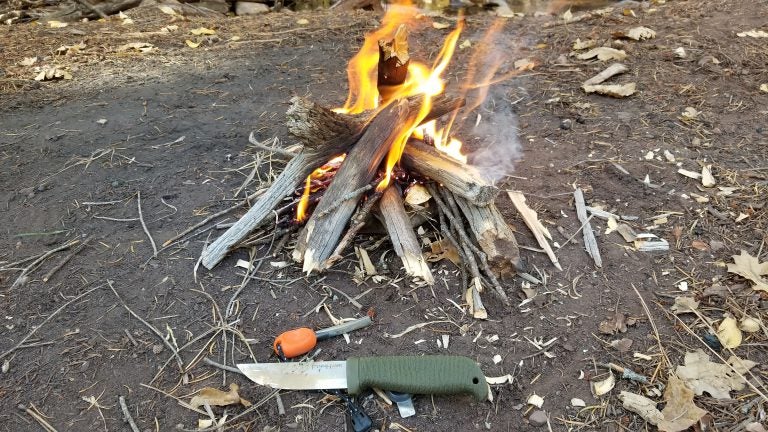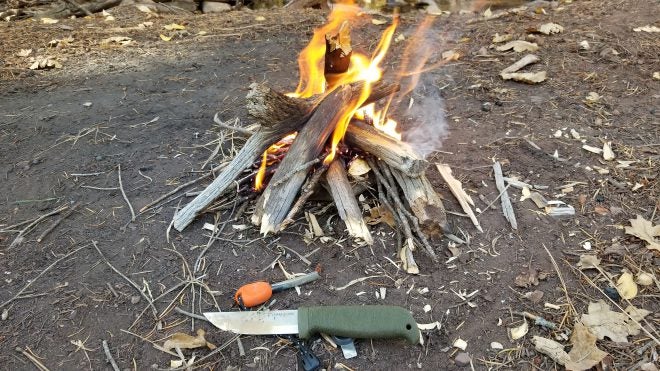 Cold Steel would do well to rename this knife the"Finn Dragon," because it's a fire-starting beast! The 90-degree spine throws more sparks than any other blade in my collection, even using a rather tough Light-My-Fire Swedish Army ferro rod. I was able to generate flame with either dry grass or plain old feather sticks.
Where it Stumbles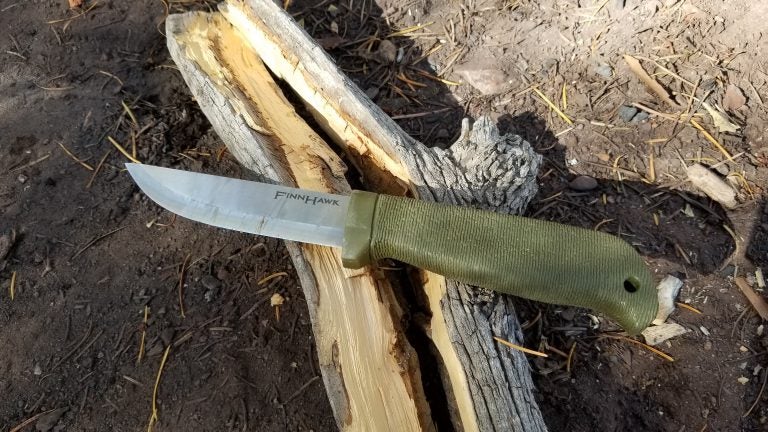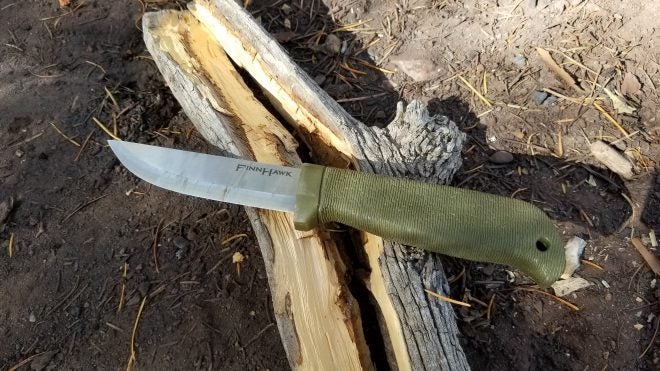 There are a few quibbles, however. The 4116 blade steel is easy to sharpen, but it's not suited for impact tasks. Batoning through a small log put some chips into the blade, which genuinely surprised me. The rest of the edge remained very sharp, but it was enough to call off that portion of the test. Use an ax, guys. That's what they're for.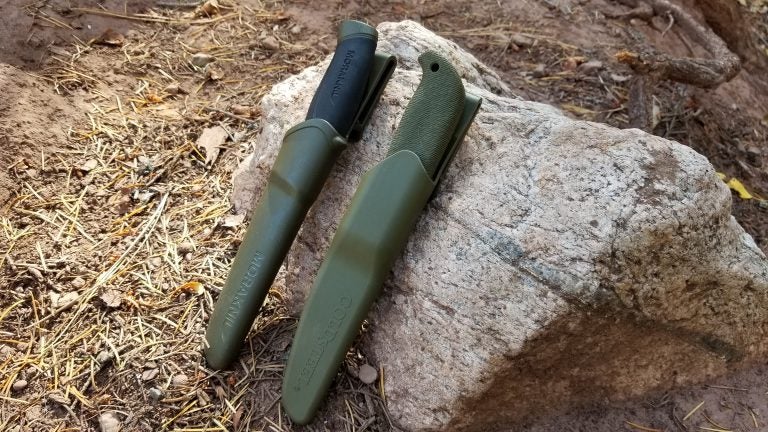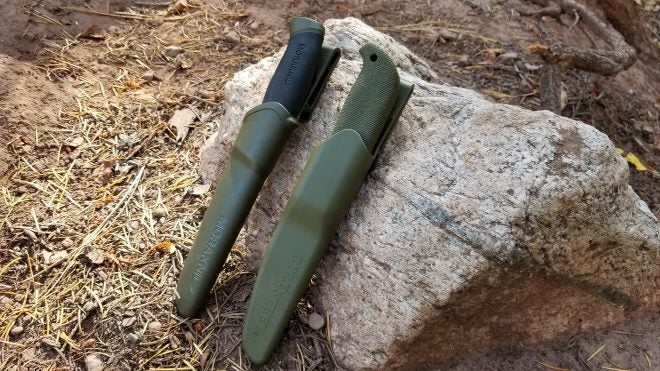 The biggest weakness here is the sheath. It's composed of hard plastic and hangs comfortably enough from the belt, but while Mora offers a thumb ramp to help pop the blade free, Cold Steel inexplicably left this off. After innumerable attempts and finger contortions, I've found only one way to deploy it – Grab the bottom of the sheath with my left hand and yank it free with my right. Simply put, this sucks. I'm hoping it'll wear in over time, but for now, it's my one major issue with the knife.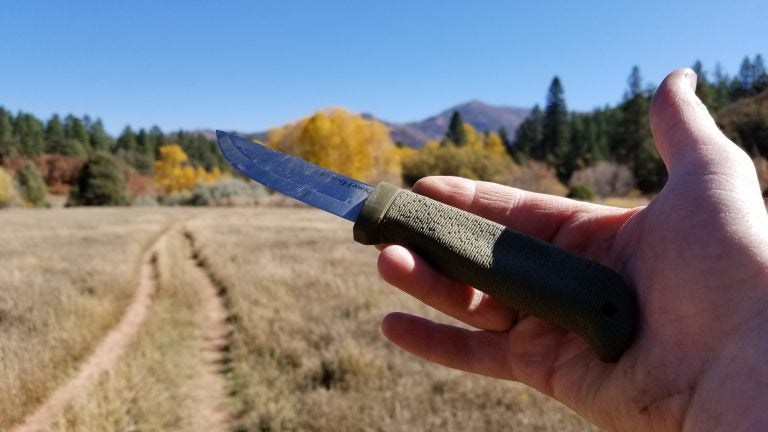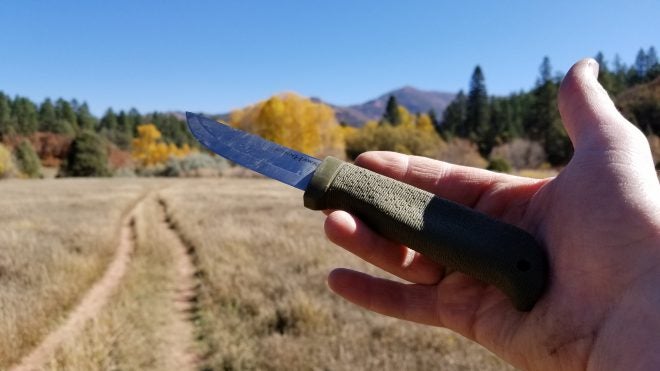 In the interest of full disclosure, Cold Steel sent me this Finn Hawk for review. Still, I have no problem recommending it as a budget bushcraft knife. At just under $25, you get a comfortably styled, capable carver with a lovely scandi grind. Throw in its fire-making ability (something a stock Companion can't do) and you've got a pretty compelling package.