Review: TenPoint Eclipse RCX Crossbow + Video
Lucas Cooney 10.21.17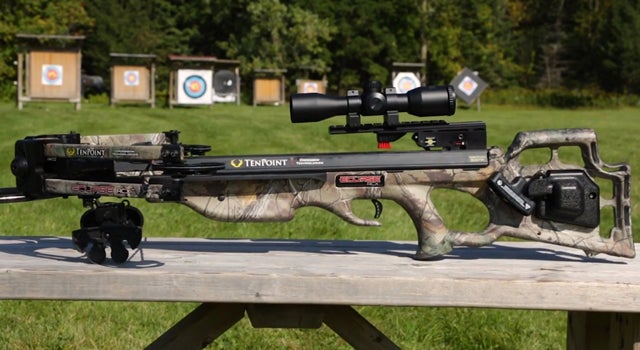 A few months back, TenPoint Crossbows sent over an Eclipse RCX for testing for a video review for sister site CrossbowNation.com.
Before I get started, it should be pointed out that I am not an experienced crossbow shooter. I am a longtime compound bow shooter who was interested in seeing what crossbows had to offer, so consider these the impressions of somebody fairly new to crossbows. On to the review.
The TenPoint Eclipse RCX is a fairly compact crossbow. Specs include an un-cocked width of 17 inches, cocked width of 13.5 inches, length of 34 ¾ inches, power stroke of 14 inches, draw weight of 140 pounds and speeds up to 370 feet per second. The package includes three Pro Elite Easton arrows (or bolts, if you prefer), a 3X Pro-View 2 scope, ACUdraw 50 cocking mechanism, and a three-arrow quiver. Retail price for this package is $1,199.
Fit and finish on most of the bow are quite good. The RealTree Xtra camo looks sharp and is holding up well, though it is a little lighter in color than I expected. The flight deck is black and has not been dipped in camo. The big issue I'm having with this bow is with the string and cables. The center serving on the string started to fray after just a handful of shots and unraveled shortly thereafter. TenPoint sent me a replacement string, which is holding up just fine, so I am assuming this was just a bit of bad luck. However, the serving on the original cables is now starting to deteriorate as well and is showing some significant wear.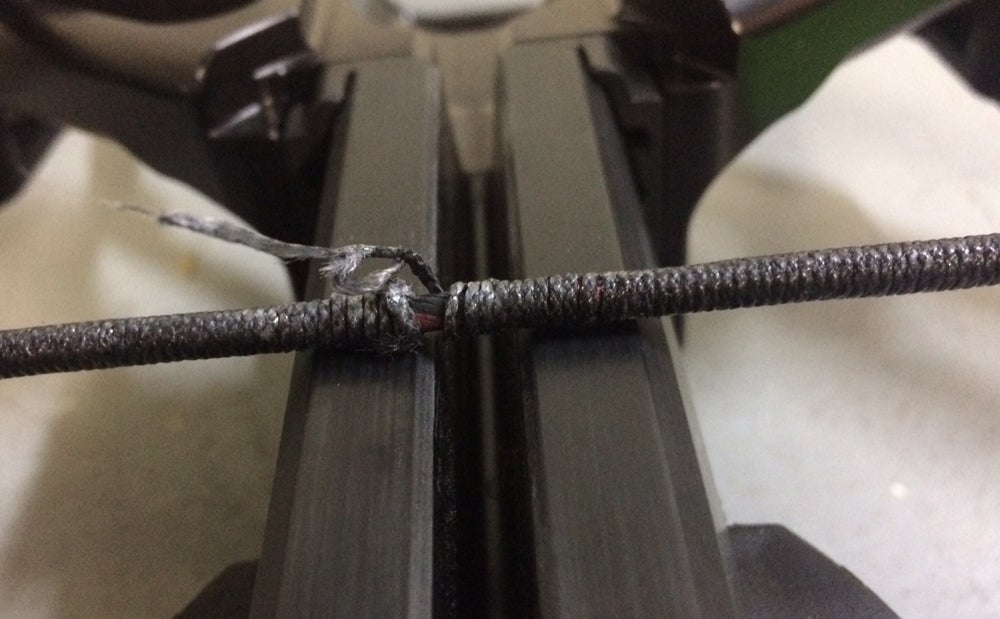 Pick up the Eclipse RCX and the grip is fatter than the handful of other crossbows I'd previously shot. However, I've got large hands, so it seemed to fit me well. The reach to the trigger also felt about perfect for me and the swooped design and smooth finish on the front of the trigger are positives in my mind. The foregrip has a textured finish, which is nice, but I found the plastic buttons on either side a bit distracting.
The Pro-View 2 scope seems fairly good, but it's only got four aiming dots, so shots beyond 50 yards are a bit of a guessing game. The dots are black, but you can light them up in green or blue if you prefer. My only issue with the scope is that you have to remove the caps on each side, rather than just flipping them up. It's just a minor inconvenience, I'd rather not have to worry about it out in the field.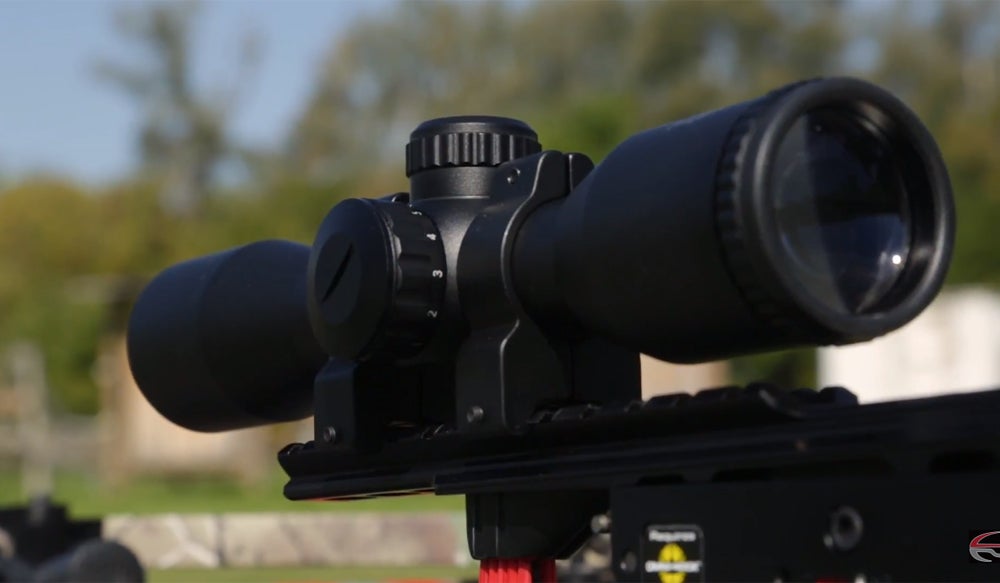 I have had some trouble sighting in properly with this bow. For whatever reason, I can't get the arrows to hit low enough at 20 yards. I am officially out of elevation adjustment room and I don't want to compromise my eye relief, as my scope picture is perfect. However, this could quite easily be my fault. Ultimately, it's probably safe to blame my inexperience with crossbows on this.
Drawing the TenPoint Eclipse RCX is surprisingly pleasant. Draw weight is just 140 pounds, so it's not physically taxing at all. I did find that the hooks on the cocking ropes would pop up onto the flight deck if I didn't pull back with consistency — an issue I've not had on the other crossbows I've been testing.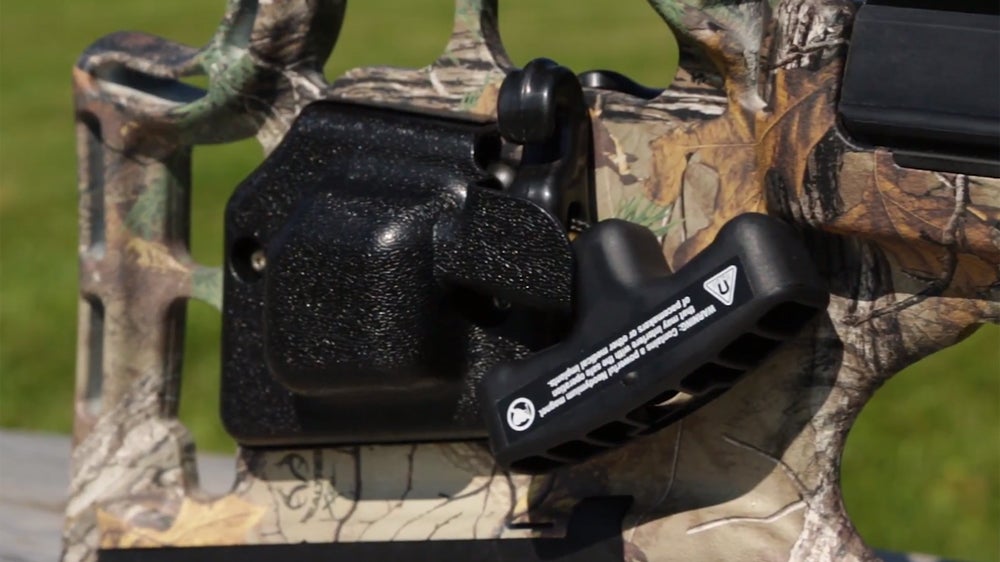 I really like the fact that the safety comes on automatically every time you cock the Eclipse RCX. It's really nice to not have to worry about that.
My test bow also came equipped with the ACU Draw 50 cocking mechanism. I came to like having this on the bow, as it meant I didn't have to worry about carrying around (and potentially losing/forgetting) a cocking rope. It hooks up much the same way as a traditional cocking rope, but when you're done, it just retracts up into the housing.
The only downside of the ACU Draw 50 for me is it can be a bit noisy as it rattles around when you're walking. I read about some folks who found it got in the way while they were shooting, but I had no issues with that.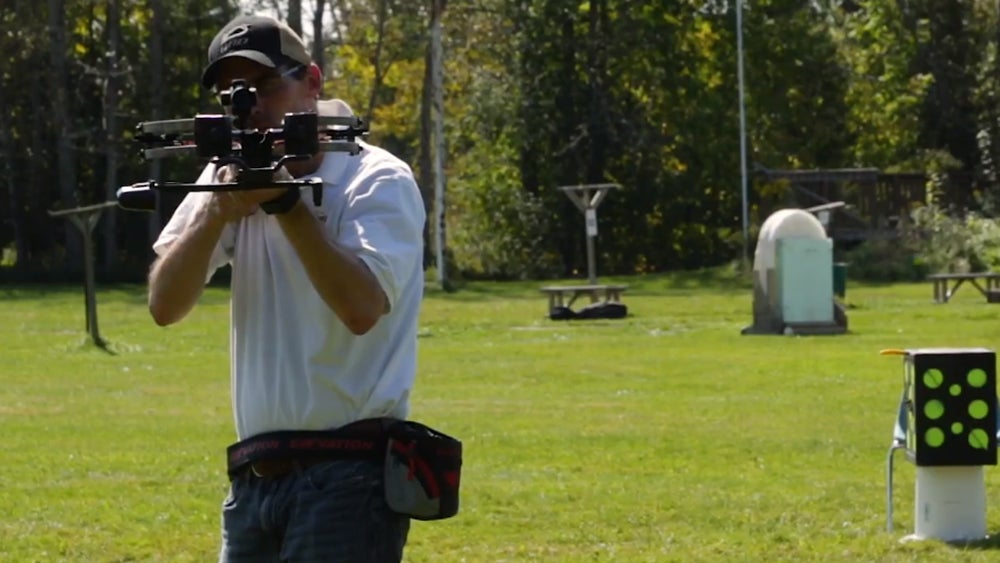 As for accuracy, the TenPoint Eclipse RCX works as expected. I did find it a little difficult to hold on target while I was standing up compared to some wider crossbows I've shot, but that should improve with more experience.
Shooting out to 50 yards, the Eclipse RCX holds its own. I'd say my groups were generally just a hair bigger than the the Excalibur Micro Suppressor (which this bow will be pitted against in a future comparison), but the difference is pretty small. Ultimately, if I do my job right, slapping arrows at 50 yards is very doable–so long as I'm sitting down.
As for measured performance, I shot several arrows through a chronograph and saw an average speed of 346 feet per second using the arrows that TenPoint includes in the package. To achieve the faster rated speed, you'll need a slightly lighter arrow.
One issue I do have with the Eclipse RCX is that there is no way to let down or decock it without firing an arrow. TenPoint does sell the Omni-CUB (Crossbow Unloading Bolt), which is made of biodegradable polymer, but those cost $10 per pack and carrying them into the field with you seems like an inconvenience.
Overall I came away generally happy with the TenPoint Eclipse RCX. It's easy to cock, the ACU Draw 50 is a great piece of technology, and it's plenty accurate. But the serving wear I'm seeing on the string and cables is a bit concerning.
Click here for more information on the TenPoint Eclipse RCX.