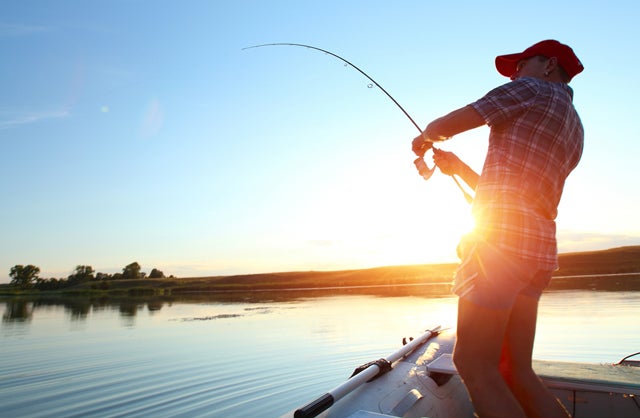 Perhaps no group of anglers are more dialed-in to new developments in artificial baits than pike and muskie fishermen. From massive hand-made trolling plugs that look like Little League baseball bats to tiny hand-poured soft plastics that might be just as tempting to a trophy bass, lures for big esocids need to cover a lot of territory because these fish change their feeding habits throughout the year.
It's little wonder that big fish baits were some of the most carefully-scrutinized tackle at this year's ICAST fishing tackle trade show. AllOutdoor.com was there, and we present 10 of the most promising new muskie and pike baits for 2018.
Evergreen Noisy Dachs ND-90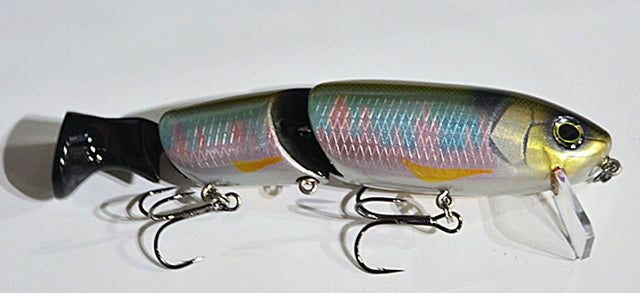 Evergreen is known for making high-end tackle, and the Noisy Dachs ND-90 is about as high-end as fishing lures get. The new hybrid wake bait/swim bait pushes a small wall of water like most billed wake boats, but also has a distinctive shad tail – constructed of a unique hardwood said to produce a deeper, more marked sound – which thumps loudly on the surface. In fact, the entire bait is constructed of hardwood for natural action and buoyancy, and comes rigged with Decoy big game treble hooks. Consider it the Mercedes-Benz of fishing lures, and with an MSRP to match at $89.99.
Evolution GrassBurner Floating XL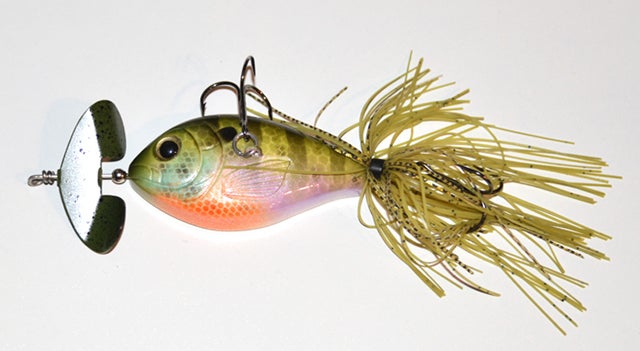 The GrassBurner is a large, floating, inline buzzbait with a 7.5-inch overall length, making it a good bet for early season muskie that are keyed on smaller forage. Weighing one full ounce, it casts like a bullet yet planes on top of the water easily, thanks to its wide blade and wire-through design. Available in five different patterns, the GrassBurner presents a realistic baitfish profile in an exciting surface bait that's ideal for searching emerging vegetation on shallow flats. MSRP is $24.99.
Head Hunter Magnum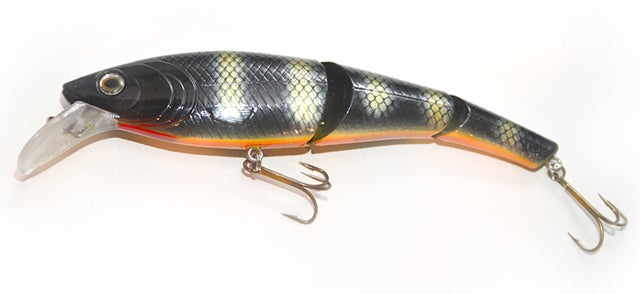 The double-jointed Head Hunter Magnum from Livingston Lures is an all-new muskie and pike lure that combines the slow-swimming action of a swimbait with the vibration of a shallow crankbait. With its natural action, slow sink rate and EBS technology that mimics the sounds of real baitfish, the Head Hunter Magnum should attract more than its share of chewing. MSRP is $22.99
Okuma Savage Jerk Minnow
For those times when muskie gorge on smaller baitfish, the new Savage Jerk Minnow from Okuma uses a built-in long-cast weight transfer system to make it easy to throw with a muskie stick, allowing anglers to cover a lot of water in a short time. Twitched in a stop-and-go retrieve, the Savage Jerk Minnow suspends at rest to fool even the most cautious predators. Sold in six different finishes, it has an MSRP of $9.99.
Phantom Lures Hex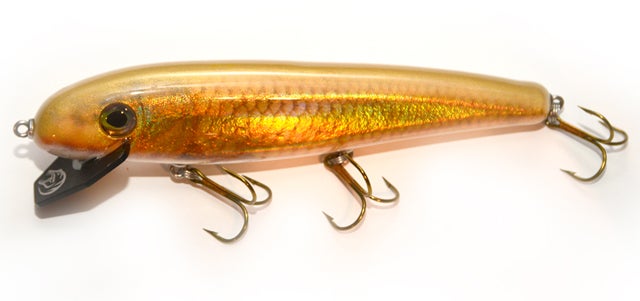 Individually hand-made and hand-painted in the USA, the Phantom Hex combines an erratic subsurface walk that gets more exaggerated the faster it's retrieved. Trolling at speeds of 3 mph or more will produce a wildly erratic side-to-side wander that makes it effective for covering open waters. The oversized anodized-aluminum lip stands up to repeated chewing and being slammed into deep rock piles. Available in 10-inch and 12-inch sizes, the Hex has an MSRP of $65.00.
Raffal Jerk Bait
The Raffal from Biwaa Fishing Performance is an all-new jerkbait design built using a resin body for extreme durability, yet matching wooden baits in terms of performance. The Raffal delivers an erratic gliding action on the retrieve, and shimmies enticingly as it falls on a slack line. Perfect for the early season when pike and muskies key on small perch, the Raffal uses Clone Tech Capture Life technology to deliver an irresistible, photo-realistic appearance. MSRP for the 4-inch model is $14,99, while the 6-inch Raffal is $17.99.
Rapala XRap Magnum 40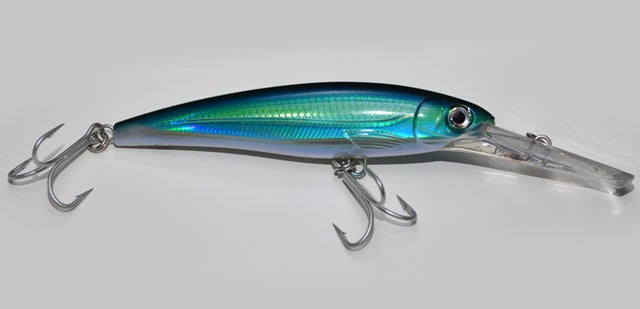 The new XRap Magnum 40 from Rapala will run to an astounding 40 feet, making it the company's deepest-running bait ever. It will troll at up to 13 knots without rolling over, giving it plenty of versatility for big-water trollers. Measuring seven inches long and weighing 3-3/8 ounces, it comes with a pair of 5/0 VMC 4X PermaSteel hooks and a choice of 20 big-water finishes. MSRP is $24.99.


Storm 360 GT Searchbait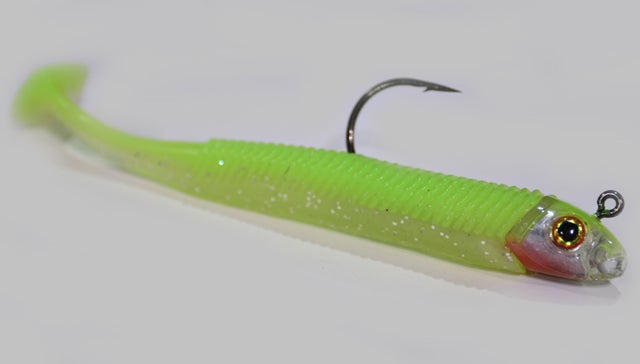 Creating the ultimate illusion of natural movement, Storm's new 360 GT searchbait pairs a lifelike rattling jig head with 3D holographic eyes and a realistic, phthalate-free soft body with a toe-in boot tail for incredible action at either fast or slow retrieves. Available in three sizes up to 5.5 inches, this bait has a lot of potential for spooky fish in heavily-pressured lakes. MSRP is $5.49.


Strike Pro Guppie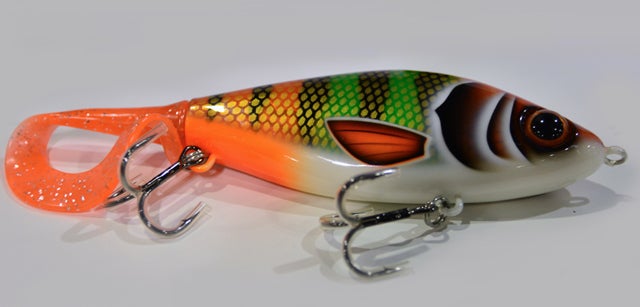 With a compact profile that ensures maximum hook exposure at all times, the Guppie from Strike Pro combines extreme belly roll with a flashy finish for a distinctive action in the water, set off by its innovative spring screw in the tail. Changing the optional tail changes the overall dynamics and action, giving this bait tremendous versatility. MSRP is $25.00.
Westin HypoTeez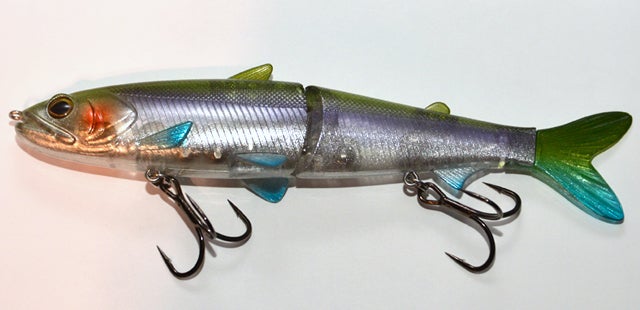 The HypoTeez glidebait from Westin presents a side-to-side kicking action that's guaranteed to track straight and remain in perfect balance thanks to its heavy-duty construction. Whether retrieved continuously, in a stop-and-go, or walked, the HypoTeez rings the dinner bell for hungry muskie. MSRP is $24.99.
Lead photo by Dudarev Mikhail/Bigstock.com