New Rifle and Suppressor Combo From LaRue Tactical
Oleg Volk 10.23.17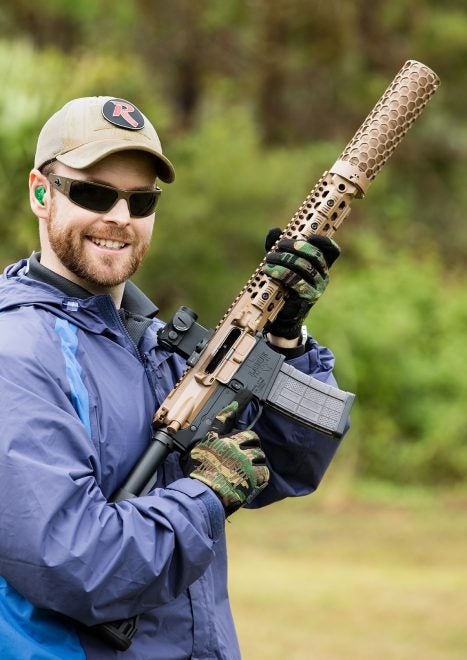 Why is the famous writer James Grant grinning in the picture above? Who wouldn't grin with a very cleverly sound suppressed LaRue Tactical AR in hand and a row of reactive targets in front of him? He and other writers got to try it out at Big 3 East trade show in Daytona, Florida.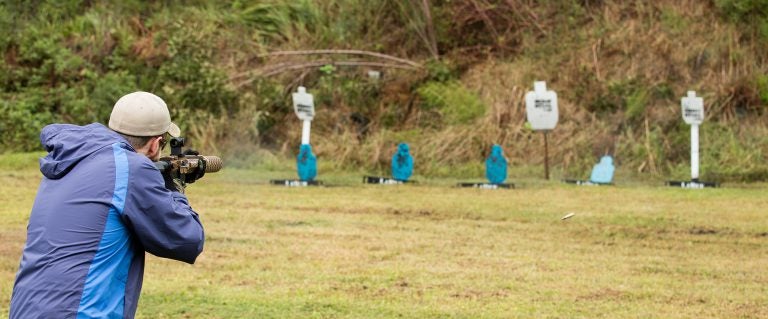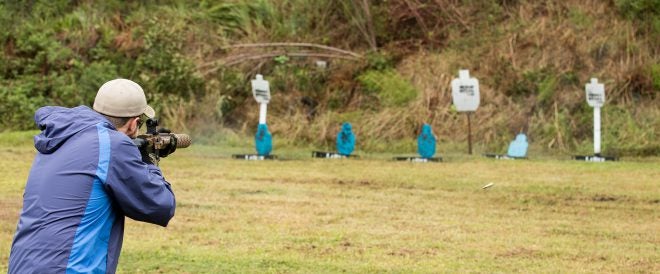 The rifles balanced well, shot accurately, had minimal recoil and muzzle rise and–unusually for suppressed ARs–had no gas blowback at the user. How did LaRue accomplish all that?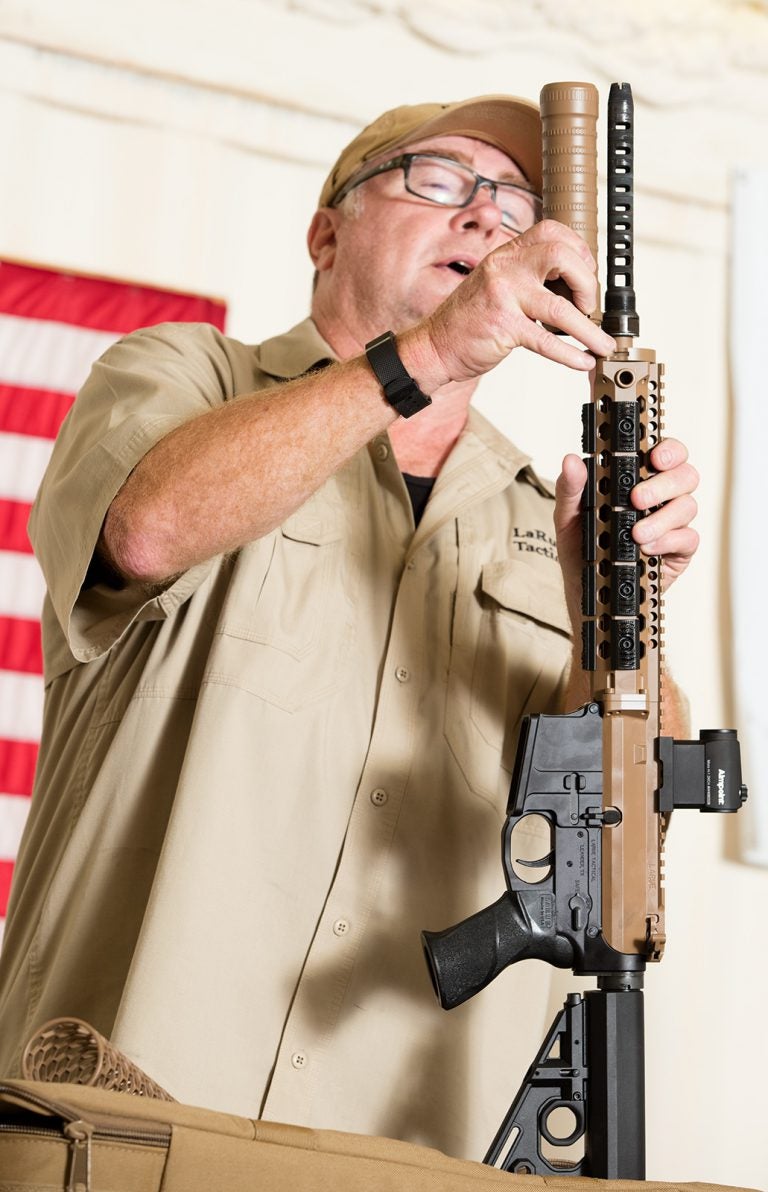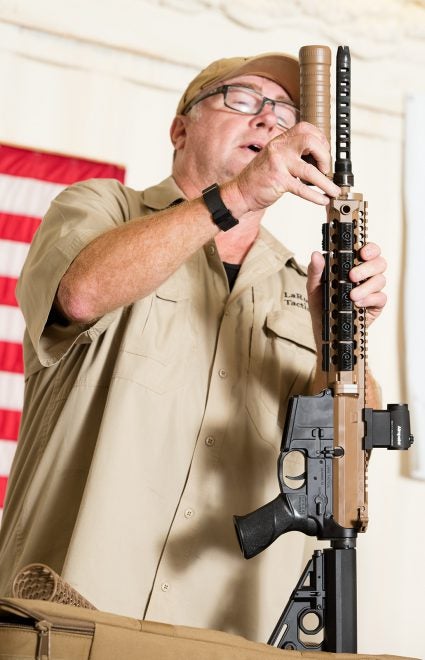 Mark LaRue demonstrated a rifle with a short rifled section of the barrel and a permanently attached brake which also acted as the blast baffles of the suppressor. The suppressor sleeve containing the baffles is threaded onto the brake. That ensures correct alignment to the bore, making baffle strikes impossible. This also makes for a physically compact and well-balanced package without requiring an SBR tax stamp.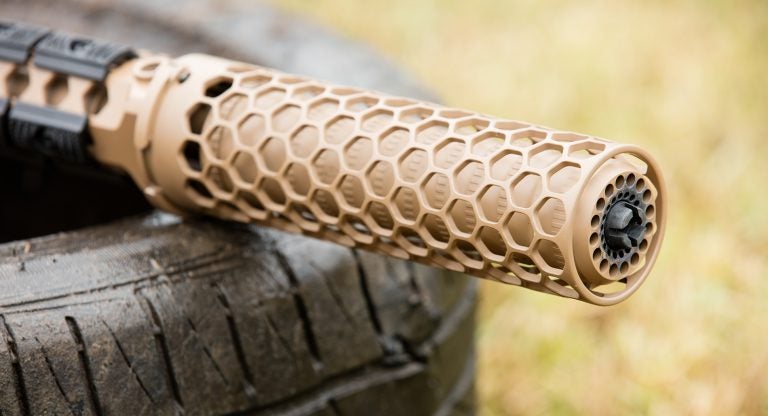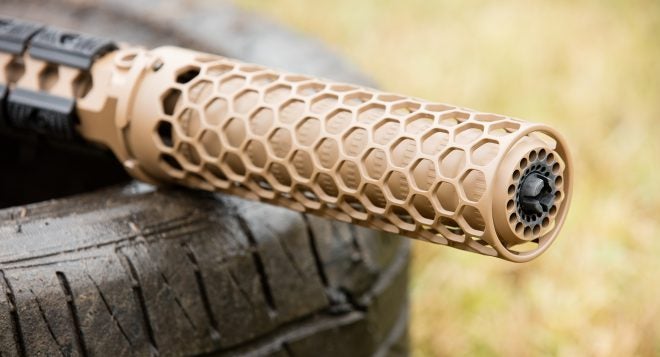 Because sound suppressors heat up quickly, a slip-on aluminum mesh guard with a positive lock comes with the can to keep the user safe from burns. A short three-prong flash hider on the front of the suppressor eliminates even the most minimal residual flame, also protecting the exit aperture from damage.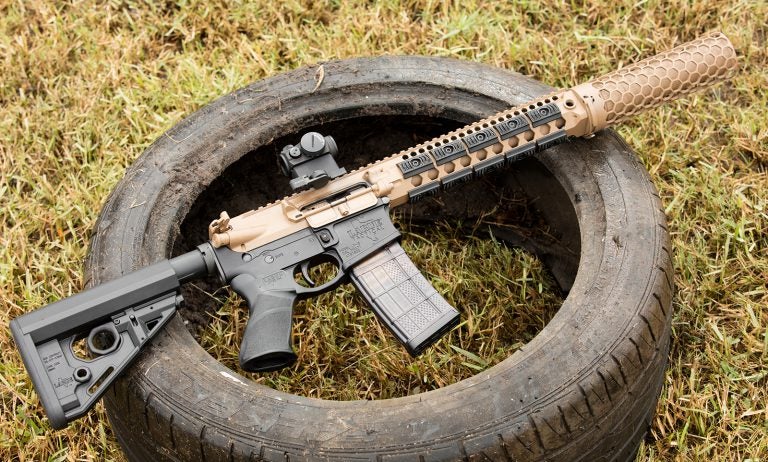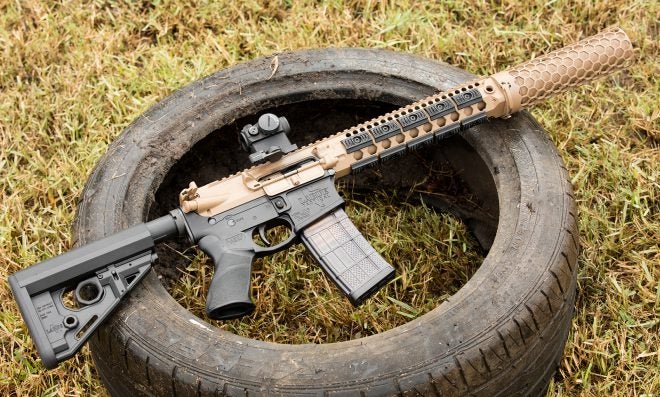 The rifle uppers and the suppressors are available in 5.56x45mm and other short-action calibers. They represent a definite improvement in the design of suppressors and host uppers. Combined with LaRue lower kits, they add up to fast-handling, reliable rifles with excellent triggers.