Compound Bow Comparison: Hoyt Carbon Defiant vs. Xpedition Xplorer SS + Video
Lucas Cooney 10.26.17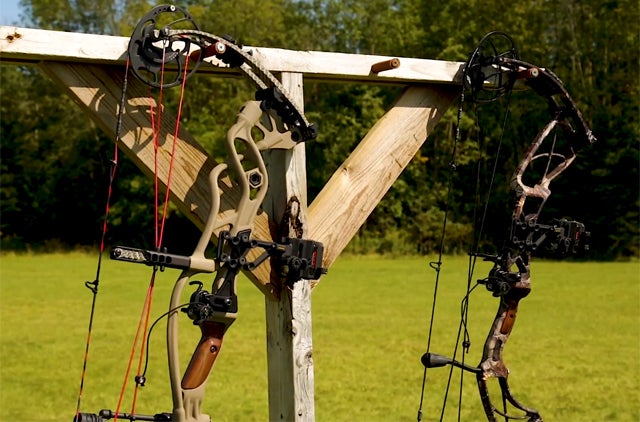 We have been testing hunting bows for sister site ArcheryTalk.com and thought it would be fun to do some head-to-head bow comparisons. Up first, we have the Hoyt Carbon Defiant vs. the Xpedition Xplorer SS.
Both bows are outfitted with QAD Ultra Rests, Trophy Ridge React H5 sights, and they share the use of a Bee Stinger Counter Slide stabilizer.
Specs
The Hoyt Carbon Defiant has an axle-to-axle length of 31 inches, brace height of 7 inches, ATA rated speed of 331 feet per second, and mass weight of 3.6 pounds.
The Xpedition Xplorer SS has an axle-to-axle length of 30 inches, brace height of 6 1/8 inches, IBO rated speed of 355 feet per second, and mass weight of 3.9 pounds.
Speed
On paper this doesn't look like much of a fight, with the Xplorer SS having a 24-feet-per-second advantage. However, Hoyt and Xpedition use different methods for determining speed and the real-world numbers are much closer.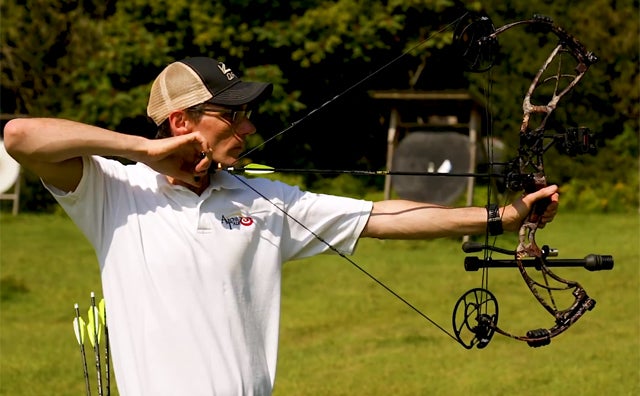 I had both bows set up with a 29 ½-inch draw length and 60 pounds of draw weight. Using a 398-grain Gold Tip Valkyrie arrow, the Xplorer SS came in with an average speed of 295 feet per second, while the Carbon Defiant clocked speeds of 283 feet per second. That's a clear win for the Xplorer, but much closer than expected.
Draw Cycle
If I had to choose one of these bows to shoot 100 or more arrows in a practice session, I'm picking the Hoyt. The draw cycle is wonderfully smooth and easy to pull again and again. The back wall has a bit of give to it, but I've never had an issue with that. It's also a breeze to let down if the shot doesn't feel right.
As for the Xpedition, I came to like it much more than I expected to. Though the draw is a bit stiffer, the draw cycle is so linear I didn't mind. And for those of you who prefer a solid back wall, the limb stops on the Xplorer SS do the job.
Grip
As soon as I picked up the Xpedition Xplorer SS, I fell in love with the grip. Everything from the flat, narrow front to the grip angle works for me. In my opinion, this is one of the best grips available on any hunting bow I've ever shot.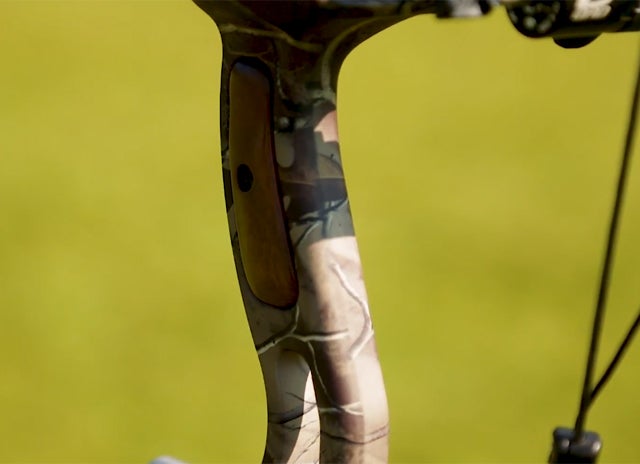 While I'll give the edge to the Xplorer, I have no complaints with the Carbon Defiant grip. It's wider than I normally like and it took a minute to get comfortable with it, but the wooden handle is really comfortable in the hand.
Accuracy
Like any flagship bows, both the Carbon Defiant and Xplorer SS can bust nocks if you do your part.
I was a bit skeptical of shooting the 30-inch Xplorer, as it's a speed bow and a bit shorter than I normally like. It did group very well for me at 20 and 30 yards, but I did struggle slightly to stay consistent at 40 yards and beyond.
The Defiant is just an inch longer axle-to-axle, but it feels like it has the stability of a longer bow. At 20 and 30 yards, the Defiant grouped very similar to the Xplorer, but I felt more confident extending my range with the Hoyt. I spent one day shooting six different hunting bows out to 60 yards, and the Carbon Defiant produced the most-consistent groups.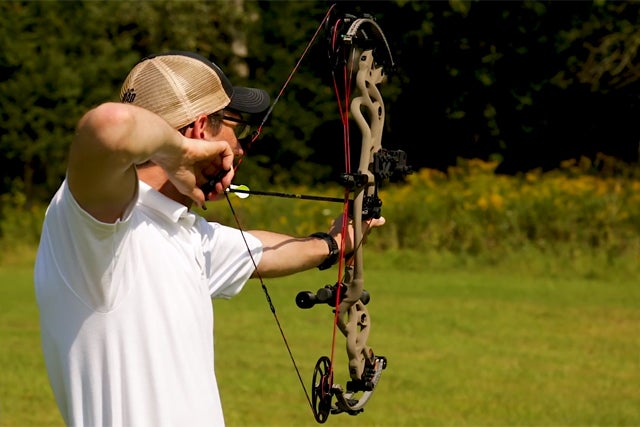 Tunability
I had no trouble tuning either of these bows. Both were sending bullet holes through paper in no time and broadhead tuning with either of them was simple. I'd have to call this category a draw.
Fit and Finish
Fit and Finish on both bows is excellent. I love the textured Buckskin finish on the Carbon Defiant, but the RealTree AP Black camo on the Xplorer was no slouch. I'll give the edge to the Hoyt by the slightest of margins, only because I can't seem to get the D-loop to stay still on the Xplorer — a problem I had with two bows this year.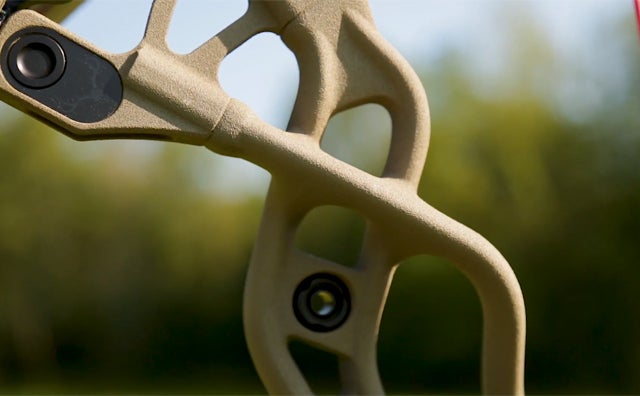 Price and Value
It's hard not to give the Xplorer SS the clear nod here, as its $1,049 price tag is $400 lower than the Carbon Defiant.
However, that $400 does come with some notable benefits. The carbon riser of the Defiant is supremely stiff and helps shed valuable ounces. Cold-weather hunters will also appreciate the fact that carbon stays warmer than aluminum.
Still, that extra $400 could outfit the Xplorer with a nice sight, a dozen arrows, and some gas money to get to your hunting camp.
Final Verdict
Picking a winner really does come down to personal preference and your bank account.
If money is no object, I'm picking the easy draw cycle and long-range accuracy of the Hoyt Carbon Defiant. But if that extra $400 will leave my bank manager shaking his head, I would happily take the Xpedition Xplorer SS into the woods for years to come.