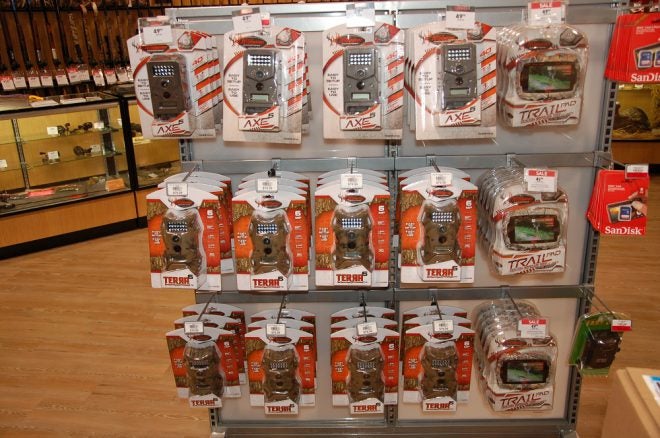 The latest deer hunting catchphrase "gathering intel." It's just another catchy term to label what really savvy deer hunters have been doing forever. Whatever the phraseology is, it is still a good idea to keep tabs on what the deer are doing where you hunt and to monitor the various factors that can impact your hunting success when you go.
There are a number of key hunting "intel" elements you need to assess. First on this list is the overall weather forecast and predictions for the next 24-48 hours. Is there a weather front moving in or out? What is the barometric pressure and is it rising or falling? Is there any type of precipitation on the horizon (rain, snow, or sleet, etc)?
Naturally, weather can drastically impact not only the movement of deer but also the movement of hunters. This will factor in to where exactly you plan to hunt, which stand(s) to use, and how to dress. Will it be warm and turn colder? Will it rain? Dress and pack accordingly.
What about wind direction and its velocity? Will it be gusting, or steady? How will the breezes impact which stand you elect to hunt out of for the morning hunt and or the afternoon? If you plan to stay out all or most of the day, will you maybe have to change stands as the winds shift? Best to know ahead of time.
If a breeze is going to be a factor during the time you plan to hunt, extra measures for scent control have to be figured in. It may involve wearing scent control clothing and/or spraying down with scent-blocking sprays. In this same vein, if you use deer attractant scents, you want to know where to place these scents for maximum effect.
Now for the rut. What phase is happening? Are the does ready for their estrus period? Are the bucks in pre-rut or showing rutting behavior? Hunt accordingly.
What data are your trail cameras providing now? Have you been able to pattern a buck or other deer movements?
Deer hunting involves collecting a lot of Intel. Make sure you take full advantage of all the information you can get to help improve your hunting success.