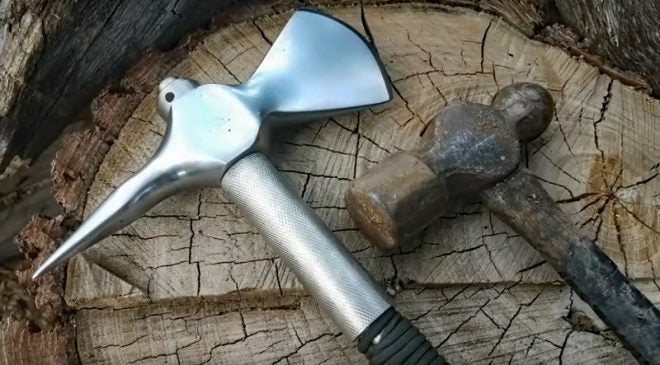 This is an interesting process; using heat and a hammer to re-shape a ball peen hammer head into a tomahawk. Nice!
He begins by drawing the ball out into a four-sided spike, and it was neat to see it take shape.
It was almost as fascinating to see what appears to be hundreds of ants all over the ground. If that had been Florida, those critters probably would have been gnawing on his ankles.
He draws the front of the hammer out skillfully, creating the curved cutting edge as he hammers it.
The 4-piece steel handle is also unique, definitely more challenging than wood in a number of ways. I can't say I'm a fan of the final look, but that's just me.