A Magazine That's a Clip, Too
Oleg Volk 11.08.17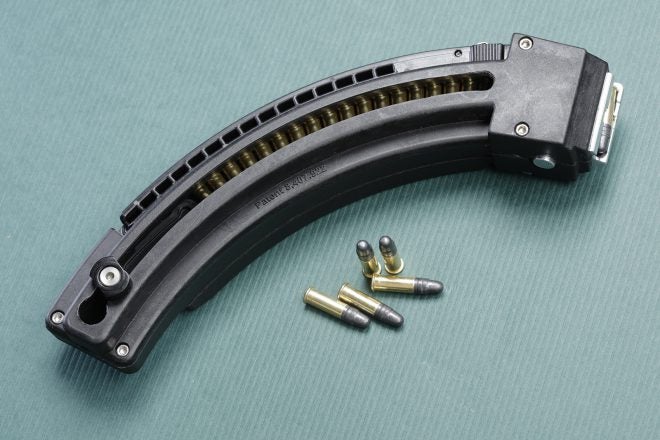 At first glance, the HC3R magazine looks like any other 25-rounder for Ruger 10-22. Flip it over, and the unusual structure suggests uncommon features.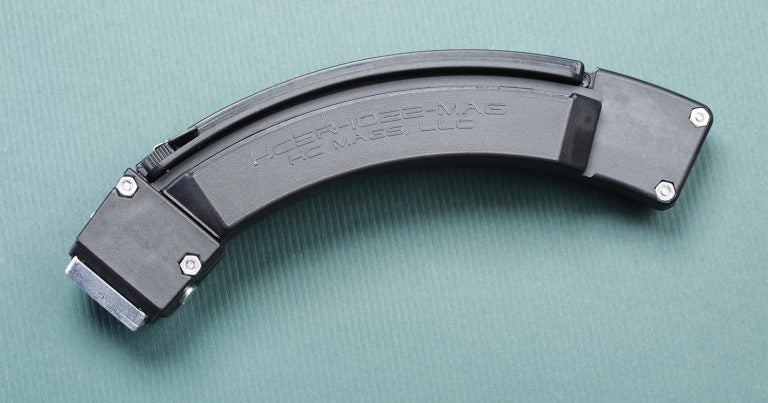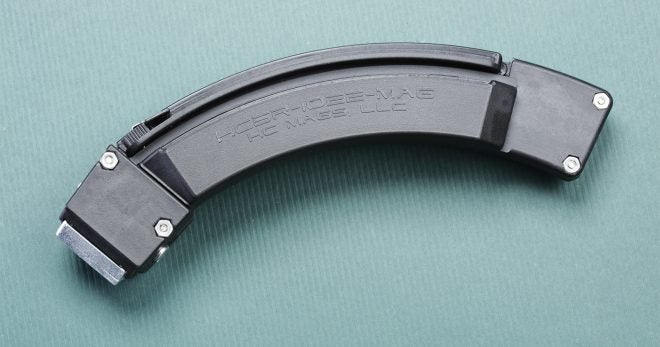 These magazines can be loaded two ways. The first is like any other; the follower is held down and 25 individual cartridges inserted through the feed lips. This method is fairly slow but it works fine.
In my experience, it reliably fed a variety of ammunition profiles while shooting a 10/22.
Once the magazine has been emptied, lock the magazine follower at the bottom of the  curved body, then push down on the ribbed release latch near the feed tower to free a 20-shot en block clip.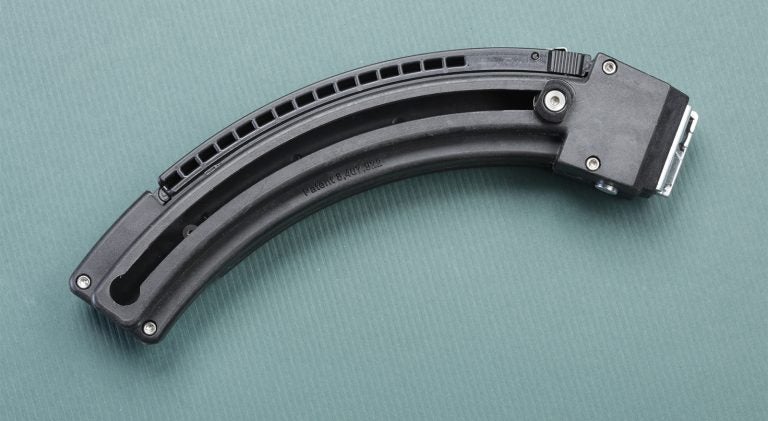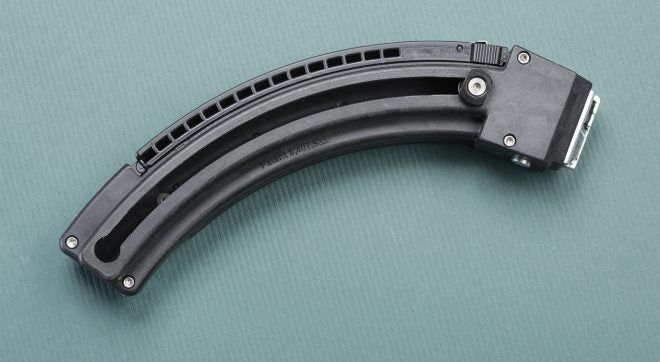 The molded raceway holds additional ammunition securely and safe from dust on the inside of the magazine.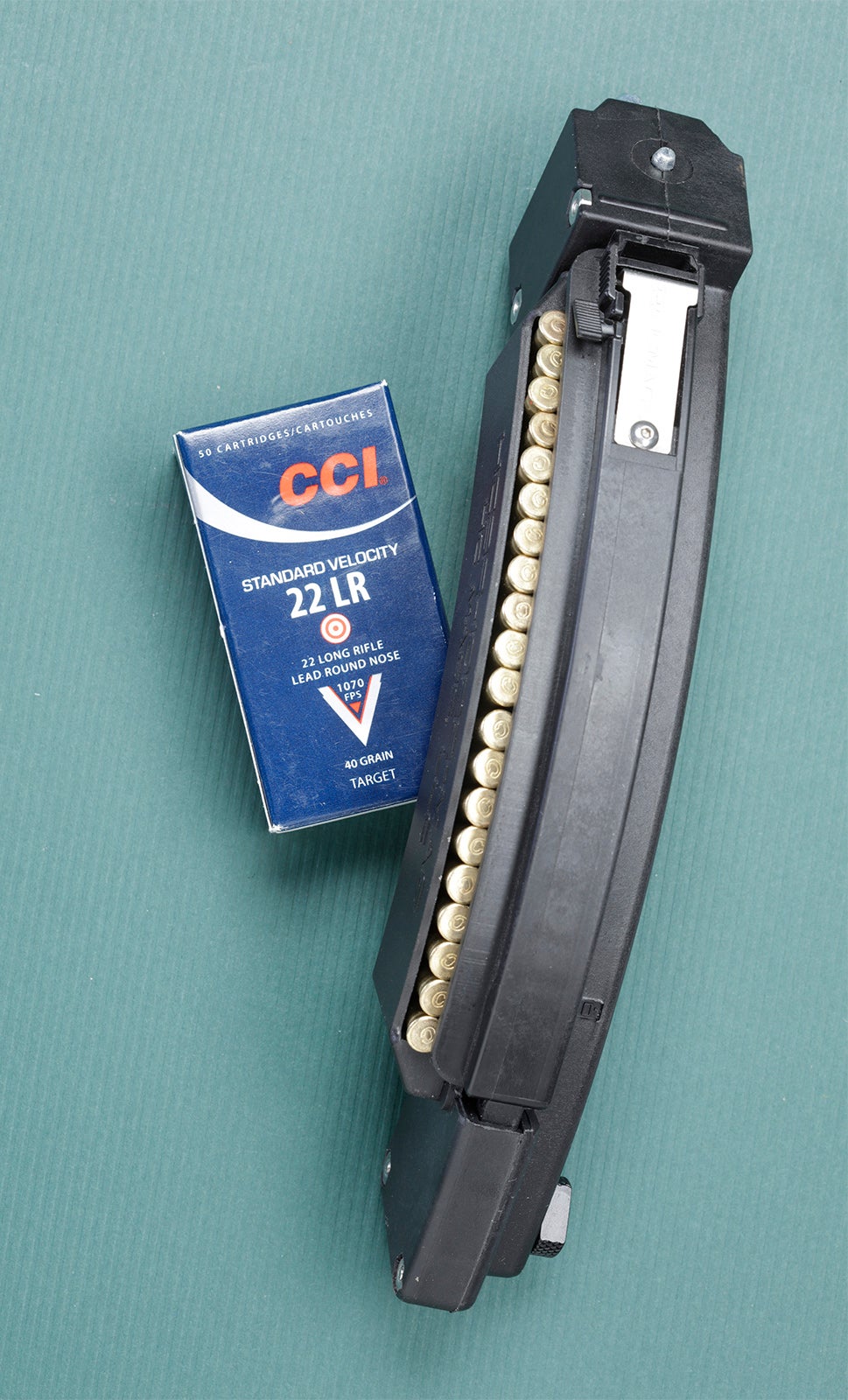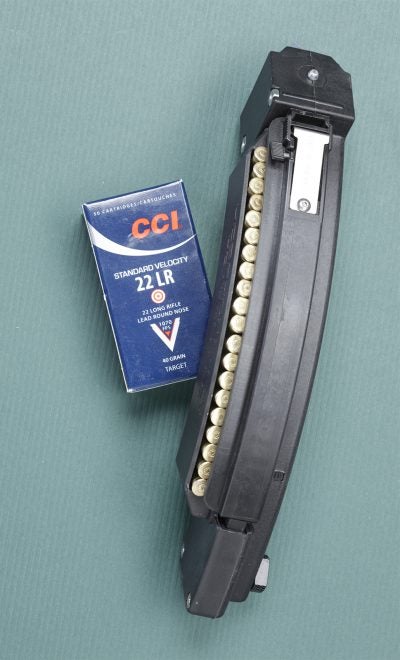 Insert the loaded clip into the back of the magazine, then unlock the follower and lower it gently. The magazine is now ready for action. This operation can be done with the magazine still in the action.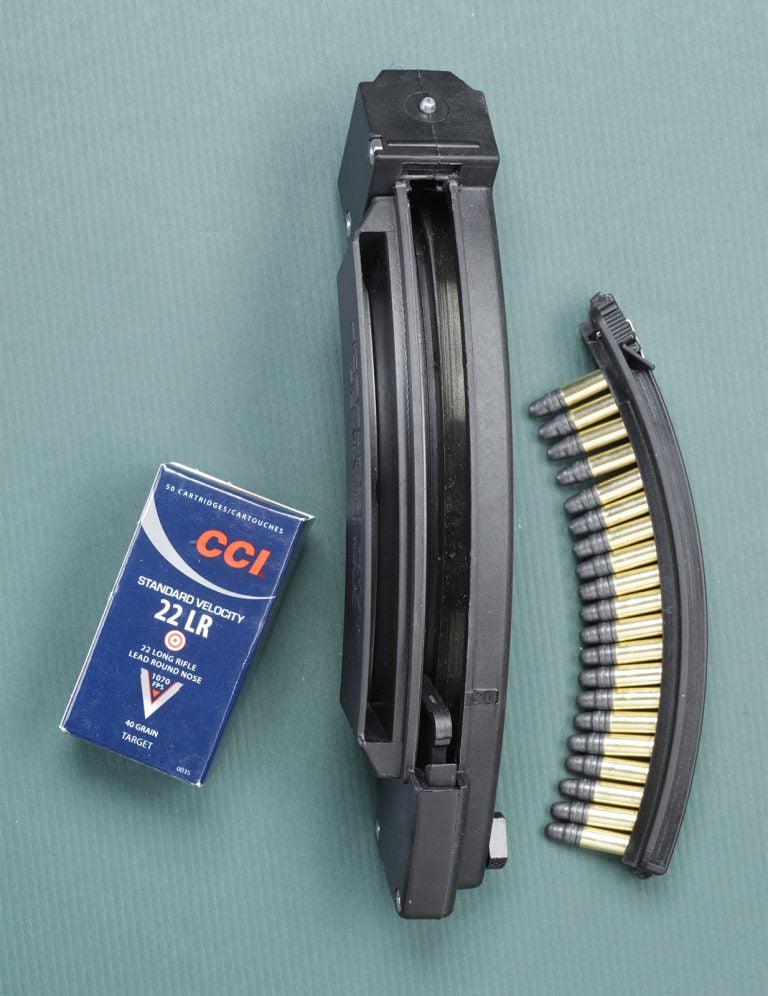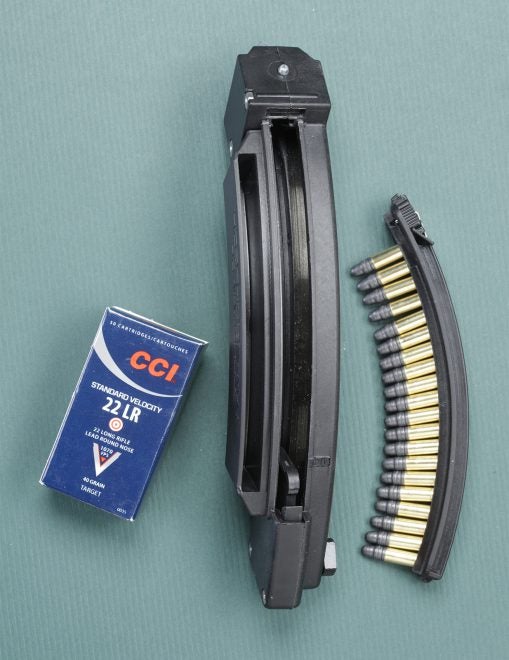 Loading the clips can be done manually, but you can do it much more quickly by placing 20 cartridges into the clip pocket, then scooping them up with the opening of the clip. The entire process takes a couple of seconds without any risk of deforming the bullets by spring pressure. Fully loaded, an HC3R magazine holds 25 rounds ready to fire, and 20 in close reserve.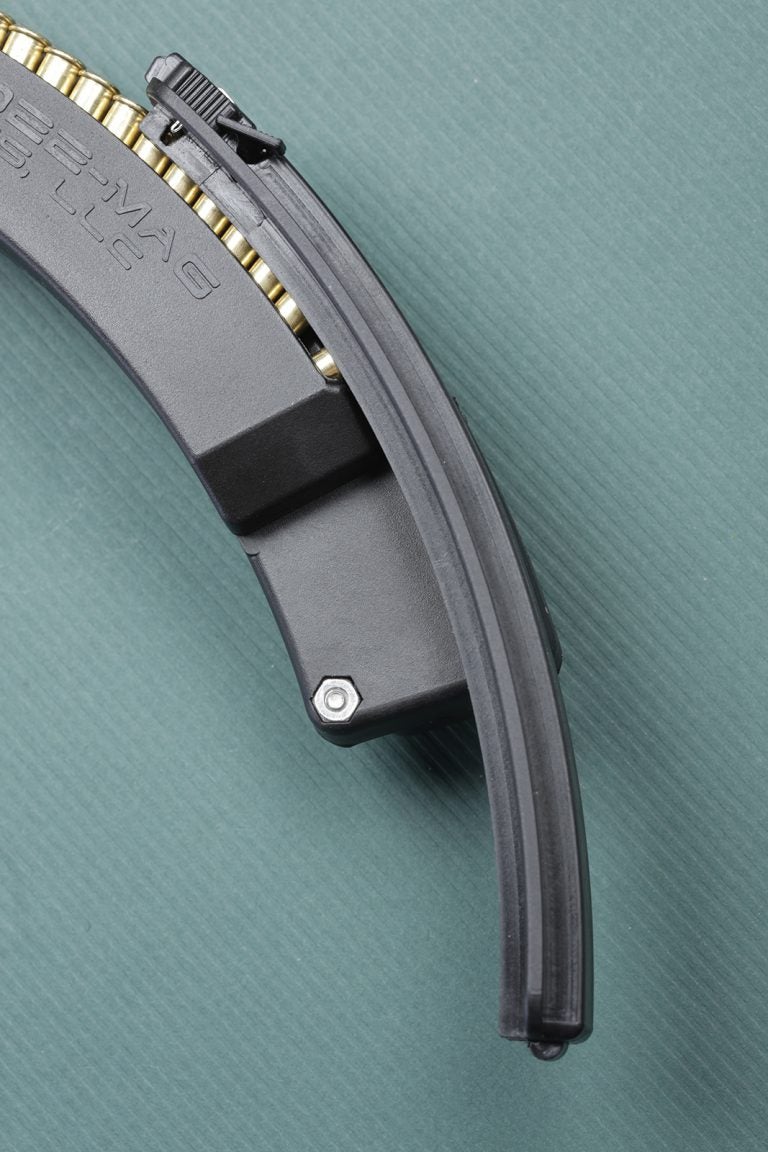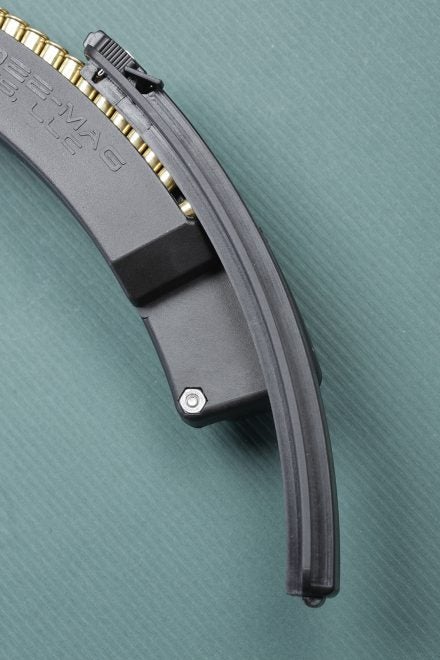 Not only is the loading process quite simple, it also provides a fairly affordable and lightweight method for carrying rimfire ammunition. MSRP for the magazine with one clip is $30, and a 5-pack of clips holding 100 rounds total runs $20, so the total capacity for one magazine and six clips would be 145 rounds.