Trijicon MRO version 1.5?
Dickson 11.08.17

There has been some recent chatter in the industry of an updated Trijicon MRO red dot sight. First introduced in 2015, it is a direct competitor to the industry leading Aimpoint Micro T2. While offering a larger 25mm objective size, the MRO does exhibit slight magnification at 1.05x.
An industry associate met with Trijicon at the NASGW Expo last month and was told there is no foreseeable update to the MRO line of products. However, we noticed Trijicon's website under the MRO FAQ section has been updated with the following:
IS THE MRO® MAGNIFIED?
The Trijicon MRO Manufactured before Serial number 89,000 did have a very slight magnification of 1.05x which is within the range of competitive reflex-style sight. Responding to customer feedback Trijicon adjusted the magnification in MROs with a serial number of 89,000 or higher to have a magnification of 1.00x or no magnification.
According to a vendor posting in M4Carbine.net. They confirmed that the sight they received with newer serial number does indeed have no magnification, although it is hard to notice immediately with the naked eye. We are able to confirm this with a MRO in the serial # 92,000 range against one in the 5000 range with the photos below.
The blue tint on the newer MRO has been subdued slightly, meaning the lens coating has been updated and improved, providing more accurate color reproduction. In addition, the sight is now 2.3 grams heavier and a thicker rim close to the rear window. The registered trademark symbol after MRO has been updated from ™ to ®.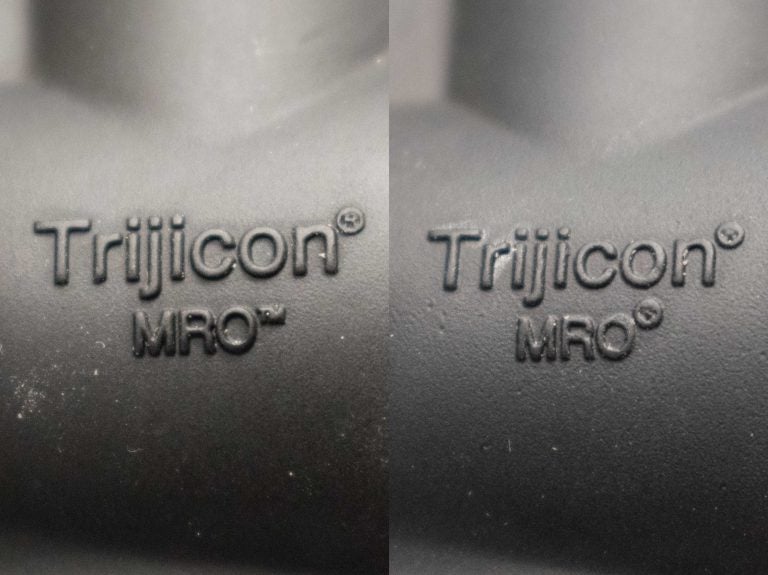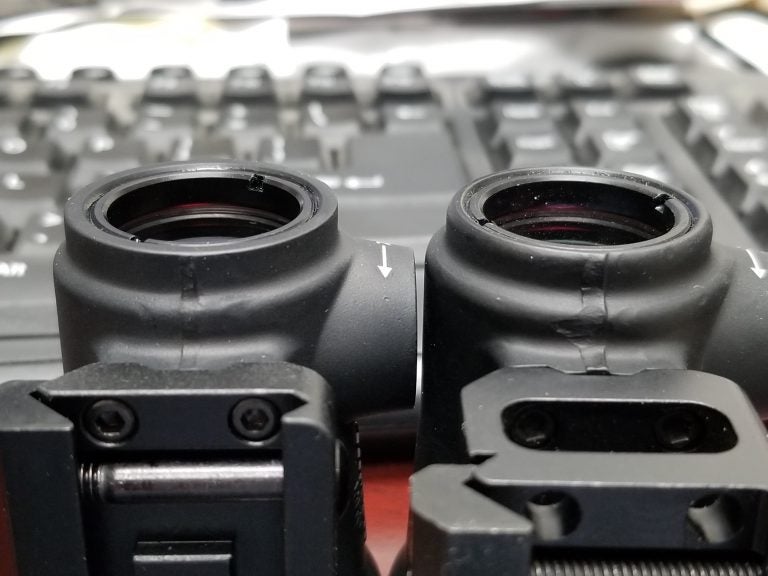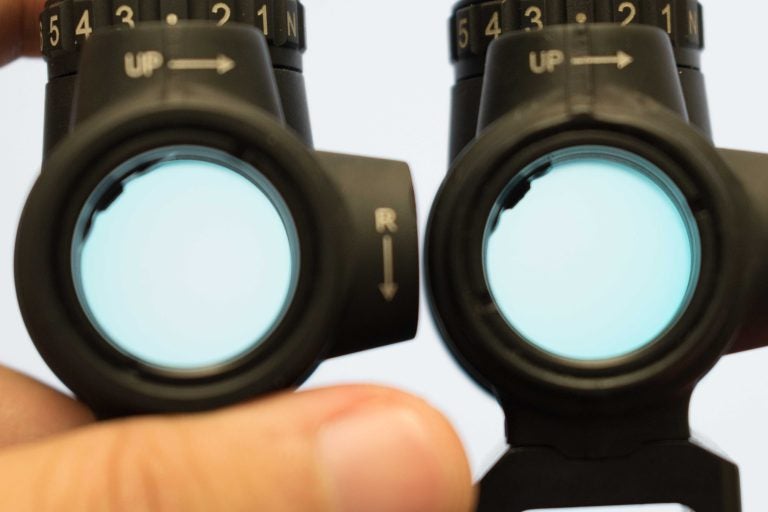 This is certainly a welcoming update, since the slight magnification is one of the most frequent complaints for this sight. However, this will certainly disappoint those who have bought their MRO but did not get the latest batch from the factory.
If you can spot any other difference with the newer batch sight, please let us know in the comments section.