Workaday Wallet: Hitch and Timber Card Caddy
Joshua Wussow 11.13.17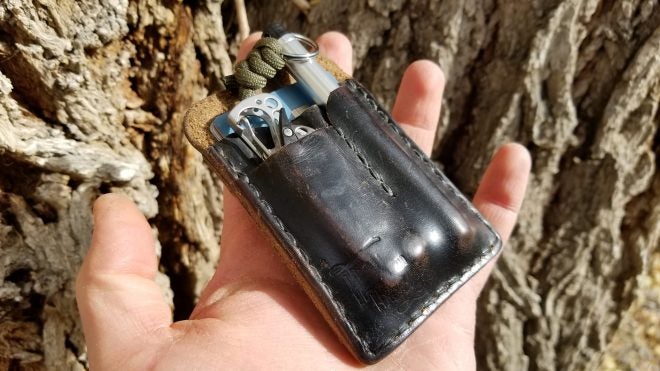 There's a problem among gear enthusiasts, something often experienced but seldom discussed. Between our knives, pens, and multitools, we've all suffered from it – the unavoidable, inevitable, and uncomfortable "over-cluttered pockets."
To combat this problem, the craftsmen at Hitch and Timber have created an entire line of pocket organizers. They range from large to small, each constructed of high-quality American leather and handmade to order at their Baltimore headquarters.
The Card Caddy Wallet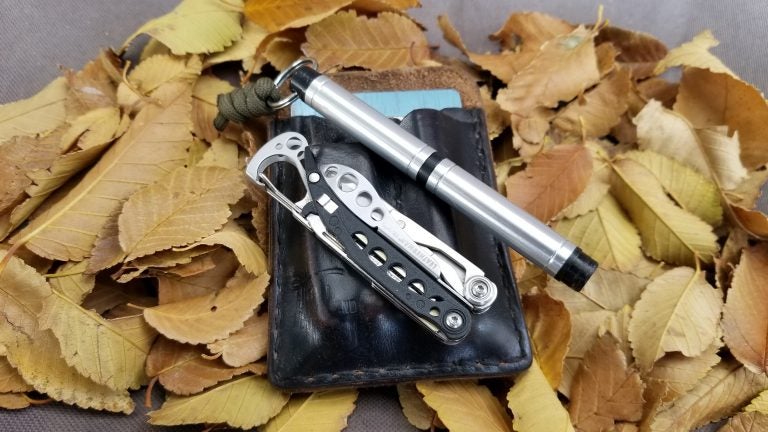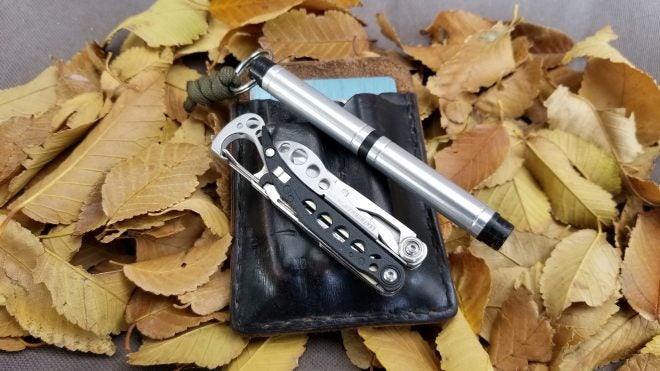 All right, now that we're through with the sales pitch, let me tell you about my actual experience with Hitch and Timber. I've owned one of their black Card Caddy wallets for almost a year now, and it's one of my favorite pieces of gear. With its dual accessory pockets and front/rear card sleeves, it's helped de-clutter my EDC in a way few other things have.
Here's what I normally cram into the Card Caddy's 2.75" x 4.25" frame:
Five cards (three in front, two in back)
Two or three bills of cash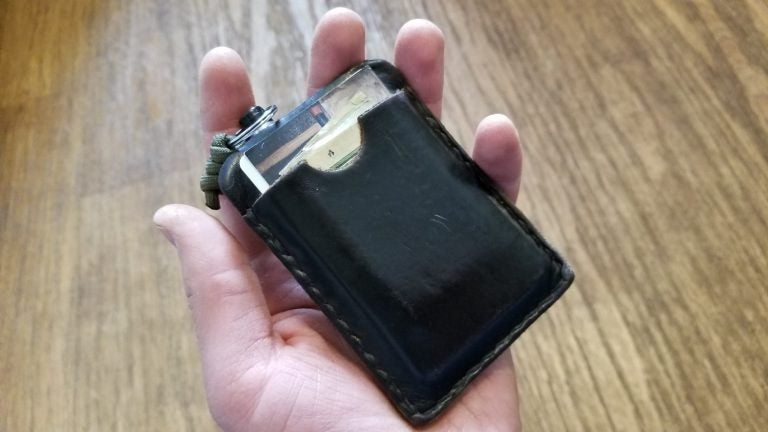 That's a lot of gear riding in a relatively small space. Many folks use the tool pocket for a small Swiss Army Knife or even a Buck 55, but I find my loadout serves me well overall. It's especially easy to take on flights, due to the bladeless nature of this particular Leatherman. The pen slot will also accommodate a wide variety of Fisher pens, as well as premium writers like the Kaweco Liliput.


In With the New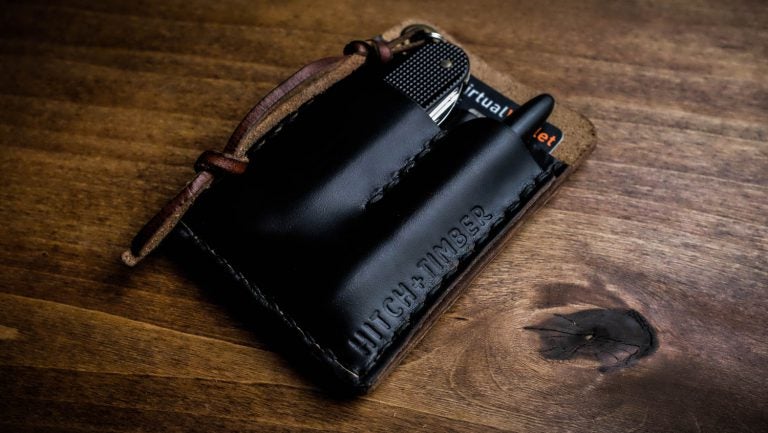 If you take a look at the publicity photo above, you'll notice a few differences from my wallet. Hitch and Timber have made updates to their design, including new branding and a metal lanyard ring. They've also made several new colors available, including tan, brown, and green.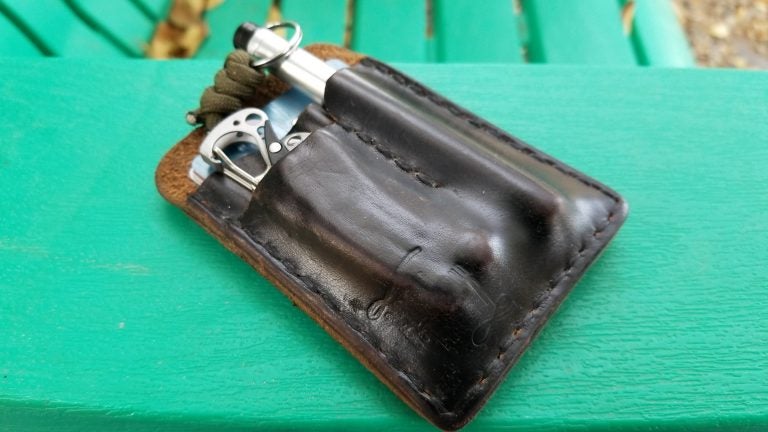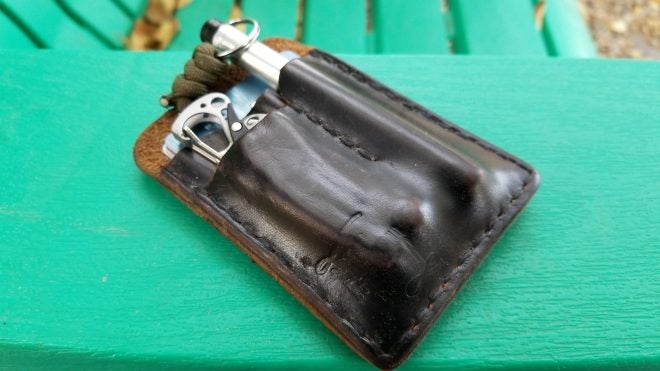 As with all fine leather goods, there's a bit of a break-in period. The company provides the following advice: "If you are having trouble getting your cards in and out of your wallet and you would like to speed up the break-in process, you can add extra cards to get a good stretch or massage the leather with your hands for a short period of time." I personally didn't have a problem with this, and my model formed up rather quickly.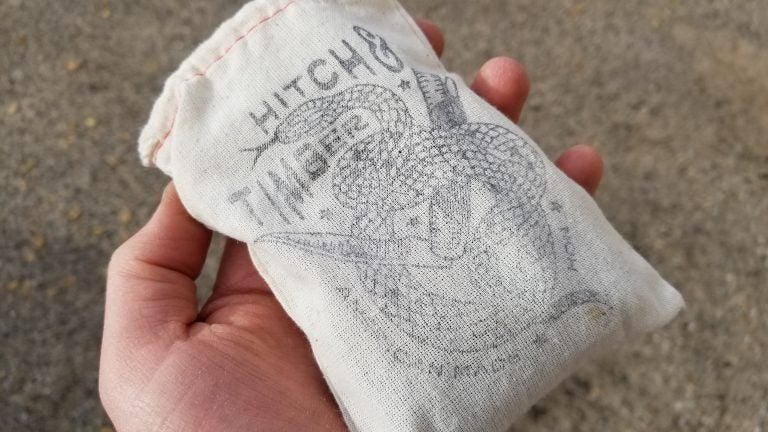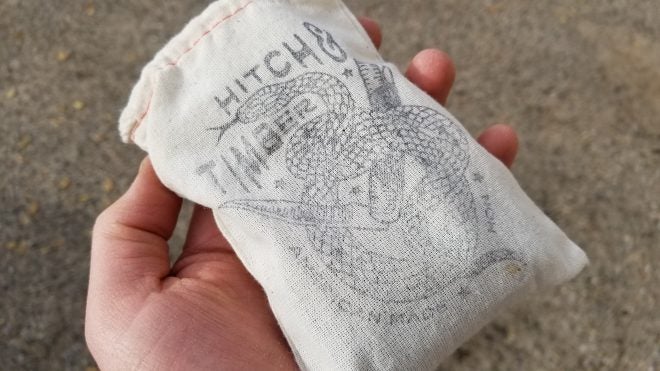 So if you're in the market for a new wallet, I'd highly recommend the folks over at Hitch and Timber. Their thoughtful design, quality construction, and American-made pedigree are truly hard to beat.
SHOP NOW