STI International Phasing Out Almost all 1911 Models
Dickson 11.15.17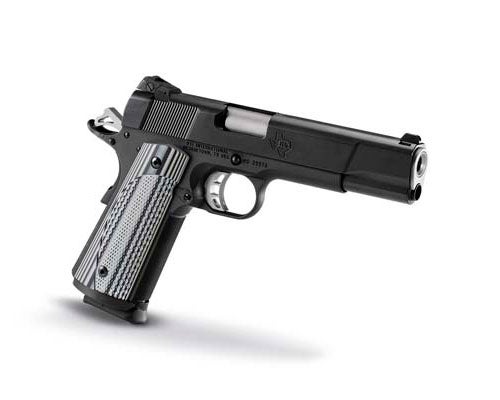 STI International Inc. based in Georgetown, Texas is a world-renowned 1911 manufacturer. They have recently communicated with all of their dealers that they are phasing out all their 1911 series guns (Trojan, Hextac series, H.O.S.T. and Sentinel Premier) except for the DVC Classic model and they will focus strictly on double stack 2011 models.
They are accepting final orders from their dealers and once those orders are filled, there will be no more made.
The decision was likely due to the overwhelming amount of 1911 manufacturers in the market, including Turkish and Chinese-made 1911s. Companies like Remington have recently joined the fray, producing various R1 models in multiple calibers.
This is a bit of sad news for me since I personally own a STI Trojan 45ACP and it is one of the better 1911s out there. Mine required no tuning out of the box and has various modern features at a great price.