After previewing the Benchmade Proper 318 a while back, I've finally managed to get my hands on one. Modern traditional-style knives are surging in popularity, and Benchmade was kind enough to send one along for review. I gotta say, I'm starting to see the light.
This particular example features a satin blade in CPM-S30V steel, with a nail nick and canvas micarta handles. Its 2.28 ounce weight spans an overall length of 6.65", 2.8" of which is dedicated to the blade. Over its couple days of carry, this clip point slip joint (say that five times fast) has proven to be an interesting companion. Here's what I've found.
The Breakfast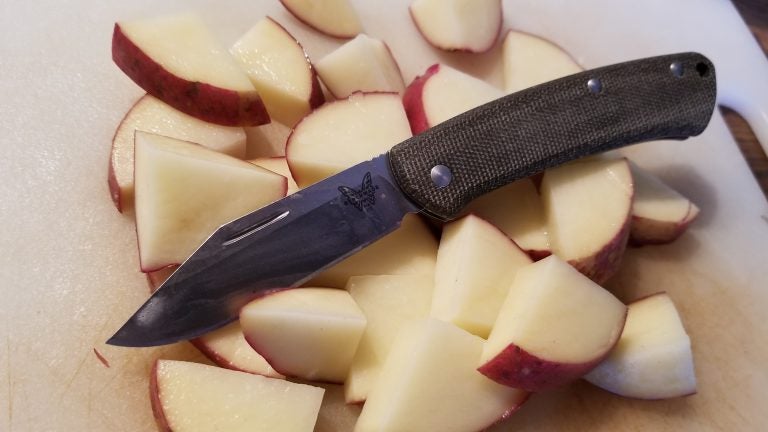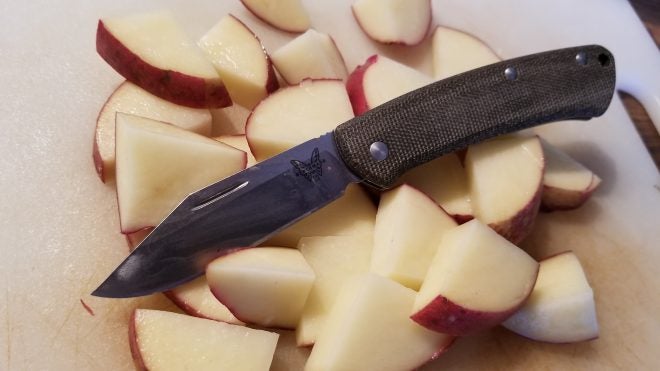 This morning, I decided to make a batch of simple breakfast potatoes. The Proper made quick work of several medium-sized reds, slicing and dicing with surprising ease. Its blade is certainly short, but the 0.09" width parted the potatoes like a kitchen knife. Add some olive oil, spices, and a half-hour in the oven, and you've got a delicious way to start your day.
Following this initial exercise, I was a curious to see if any food material had made its way into the internals. Nothing ruins knives like grime and gunk in the action. With a belly full of breakfast, it was time to break out the screwdriver.
The Breakdown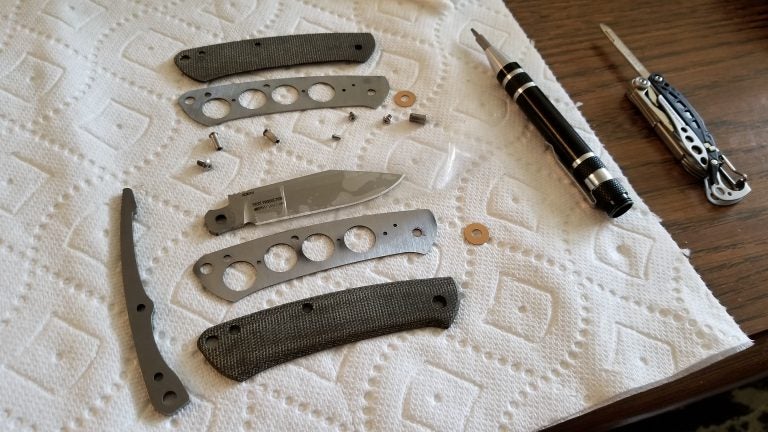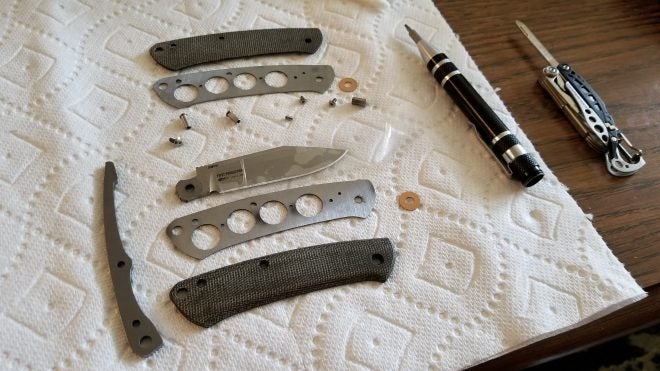 One of the more interesting aspects of this knife involves the use of torx screws. I've never had the chance to take down a slip joint, so I was interested to get a look inside. What I discovered was elegant and simple – two skeletonized steel liners housing a backspacer/spring, bronze washers, and practically nothing else. This comes as a stark contrast to the omega-spring configurations in Benchmade's iconic Axis lock.
Disassembly and maintenance was a relatively quick affair, and the knife went back together with no real problems. Blade centering remained perfect, and the moderately stiff action improved with a little bit of oil.
Where from Here?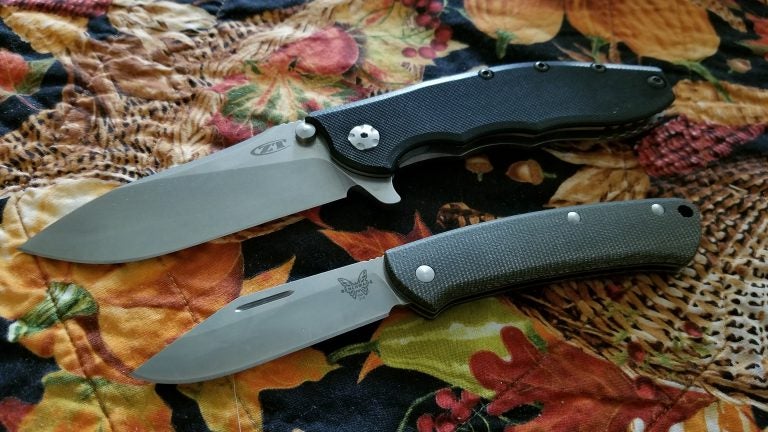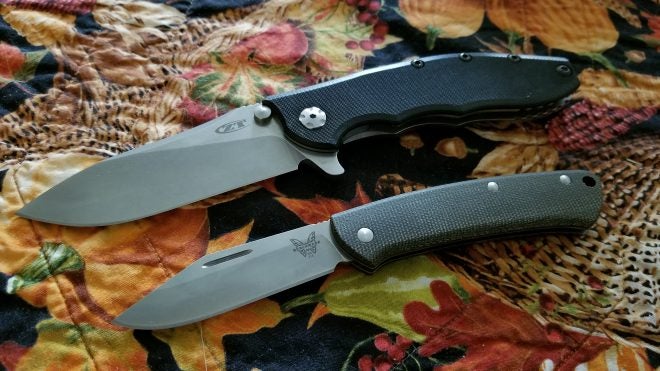 The next few weeks will be a telling time for this knife. It's the first Benchmade in my collection, as well as my first modern traditional-style blade. I'm curious to see how it holds up in daily tasks both in the wilderness and on the job site. While inherently limited by its non-locking form, it's already proven to be a paragon of function.