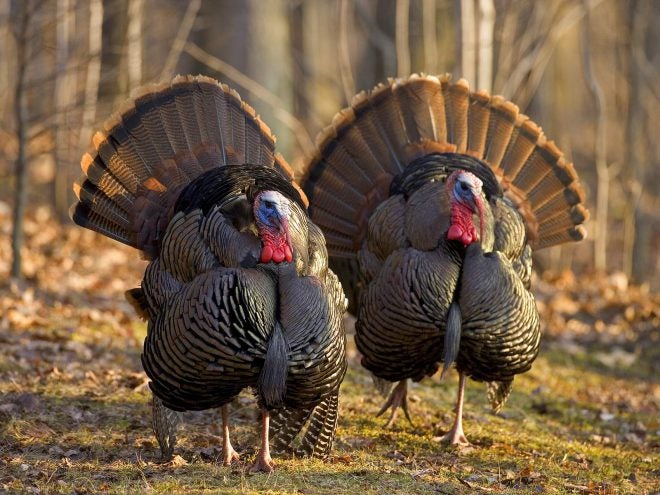 It's that time of year again, when the editors of websites get a bunch of Black Friday and Cyber Monday deals crowding their inboxes. In an effort to share the love with our readers, we'll be posting some of these as we find them over the next few days, so stay tuned.
Our first batch is a grab bag of shooting-oriented products that are on sale right now.
M&P Shield 9mm Magazines
First up is Brownell's, which is running a bunch of good deals on magazines right now. Unfortunately, no they're no marking down any of their SIG mags, but if you're an S&W M&P shooter then you're in luck: a five-pack of M&P Shield 9MM mags is going for $60 off.
Eotech 512
If you're looking for an optic, you can get a Eotech 512 for $284.99 after the mail-in rebase (regular $429.00, so a significant savings).
Benjamin Titan GP Nitro Piston Air Rifle
We're big fans of gas piston air rifles here on AllOutdoor, and Benjamin makes some of the best. PyramydAir.com is running some good deals right now, including $50 off the MSRP for a Benjamin Tital GP.
Swarovski Z3 Series Rifle Scope
Natchez Shooter's Supply is kicking off Black Friday with a bunch of Swarovski Z3 scopes on sale. They have the 4-12.50mm model for $120 off, which is pretty good, and a few others on sale, as well.
Ruger Precision Rifle
Finally, if you want to go big, BassPro is offering $100 off a Ruger Precision Rifle. Given that this rifle is still well over a grand, that's not a lot, percentage wise, but if you've been trying to get spousal authorization on one of these then being able to say "I got this on a Black Friday deal" with a straight face may be just enough to put you over the top.
Bonus Round: a treadmill
This is a bit random, but PT is part of shooting and we got this crazy deal in that we had to pass on: the Sole F80 treadmill, which normally retail for $2,699.99 but is on sale for $1,399.99. This treadmill offers speeds up to 12 mph and has 15 different incline levels, so get after it.