Five Great Deals From Natchez Shooters Supply
Kevin Felts 11.27.17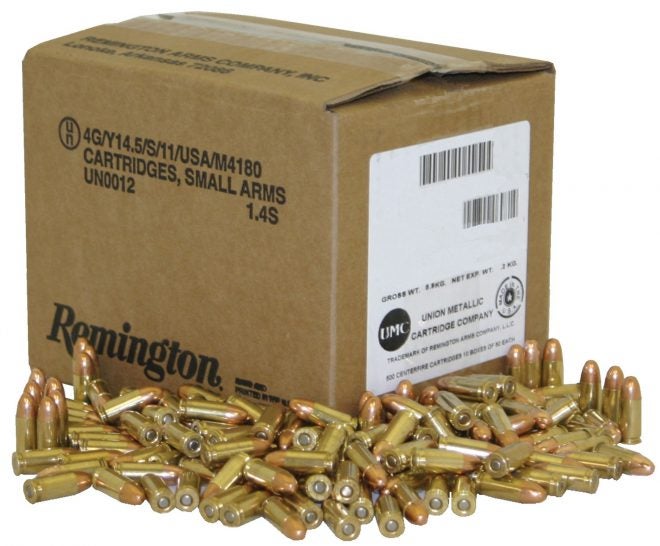 The guys and gals over at Natchez Shooters Supply are having a great Black Friday and Cyber Monday sales. Stuff like this comes around once a year, so stock up while the prices are low.
Offers good from November 24th thru November 27th, 2017 Midnight E.S.T.
From the Natchez Shooters Supply website.
Use code PO171124 to save an additional 10% Off Your Purchase*!

Use code DO171124 to save $20 on Ammo purchases of $150 or more*!

Use code FS171124 to get FREE SHIPPING on purchases of $49.99 or more*†!

Use code FH171124 to receive a $20 HAZMAT Fee reimbursement for all HAZMAT purchases*!
Certain conditions apply, so check the website.
Now let's take a look at some of the deals.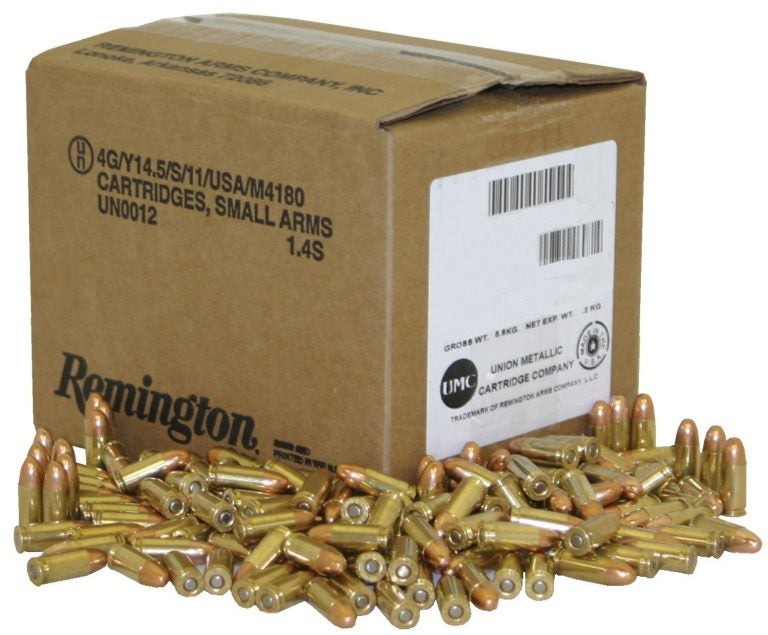 1. Remington 9mm Luger 115 gr MC 1000/box UMC Handgun Ammunition (Bulk)
Was: $266.98
Price: $184.99 ($0.18 / count)
You Save: $81.99
Manufacturer: Remington
Caliber: 9mm Luger
Grain: 115 gr
Bullet Type: MC
Rounds: 1000
2. Federal American Eagle Rifle Ammunition .223 Rem 55 gr FMJBT 3240 fps – 1000/ct
Was: $413.50
Price: $309.99 ($0.31 / count)
You Save: $103.51
Manufacturer: Federal
Caliber: 5.56mm
Grain: 55 gr
Bullet Type: FMJ
Velocity: 3240 fps
Rounds: 1000
3. American Eagle Handgun Ammunition 9mm Luger 124 gr FMJ 1150 fps 1000/ct
Was: $297.99
Price: $251.02 ($0.25 / count)
You Save: $46.97
Manufacturer: Federal
Caliber: 9mm Luger
Grain: 124 gr
Bullet Type: FMJ
Velocity: 1150 fps
Rounds: 1,000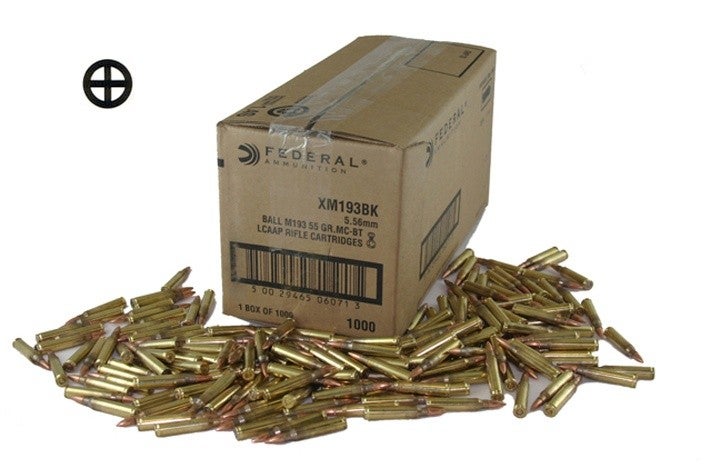 4. Federal XM193 NATO Ammunition – 5.56mm 55gr FMJ – 1000/ct
Was: $402.95
Price: $299.99
You Save: $102.96
Was: $402.95
Price: $299.99
You Save: $102.96
Manufacturer: Federal
Caliber: 5.56mm NATO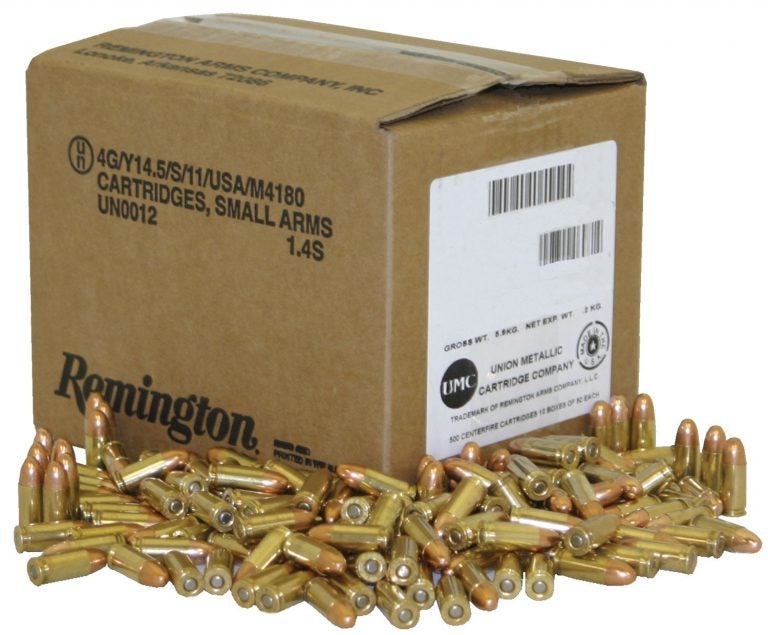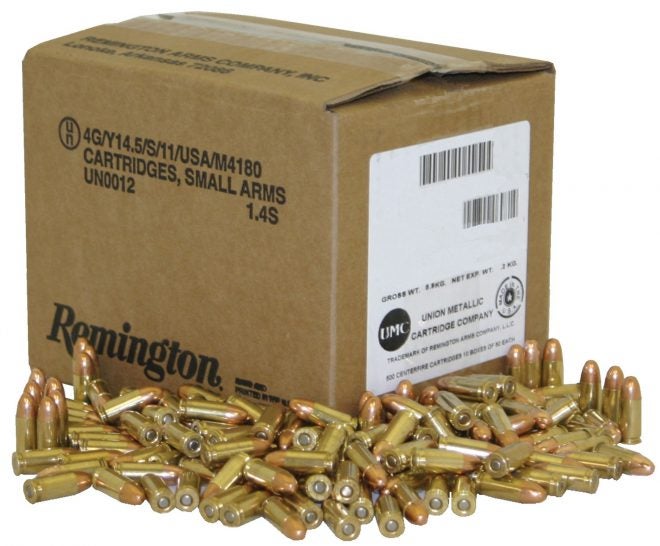 5. Remington .45 ACP UMC Handgun Ammunition (Bulk) 230 gr FMJ 500/box
Was: $219.98
Price: $149.99 ($0.30 / count)
You Save: $69.99
Manufacturer: Remington
Caliber: .45 ACP
Grain: 230 gr
Rounds: 500