Should Hunters Kill More Young Deer to Save the Herds?
Russ Chastain 11.27.17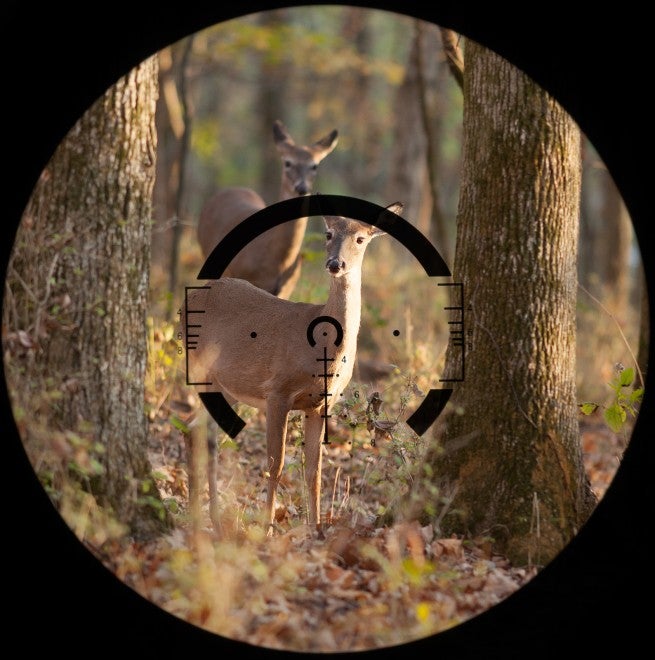 In recent years, more and more hunters have set their sights on taking bigger and bigger deer. The desired results are larger antlers and more meat in the freezer, but in some areas, this trend may need to be reversed. According to a recent article, chronic wasting disease (CWD) may not be manageable unless young deer become the targets of hunters. And CWD doesn't just affect deer; experts predict it will eventually make its way into humans (if it hasn't already).
[M]any counties are regulated with minimum antler-point restrictions [APRs], which are designed to get hunters to pass on younger deer and shoot does. Just this year, a slew of new counties added APRs in Michigan.

Now, there's a twist: the deer that so far have tested positive for chronic wasting disease in Michigan are younger on average. And if allowed to grow, they would be shedding this indestructible disease in their feces, saliva and urine for that much longer.

Where does this leave the "let them grow" strategy so many of us have supported?

Letting the disease spread is not an option. Here's why:

There's increasing concern CWD, a prion disease similar to mad cow, eventually could cross the species barrier and spread to humans. Many scientists think it's not a matter of if, but a matter of when. The Centers for Disease Control and Prevention warns not to eat the meat of contaminated deer.
As with mad cow disease, CWD renders the meat unsafe for human consumption.
Antibiotics don't kill it. Cooking doesn't kill it.

Mad cow disease (bovine spongiform encephalopathy) ultimately spread via contamination from nervous tissue. Yet hundreds of millions of meals of beef were consumed before it adapted to a human host and killed more than a hundred people before science caught on.
Each time a deer with CWD salivates, urinates, or defecates, it leaves prions behind, and they do not wash away. So the sooner an affected deer is killed, the fewer other deer will be exposed to CWD. This is crucial to stopping the spread of CWD.
The good news is that we hunters have a huge stake in preserving the wildlife populations which our Pittman-Robertson taxes on hunting and shooting equipment have been fostering for decades, and we are ready to do whatever it takes to protect this precious resource.
As for antler-point restrictions, Missouri Wildlife Division Chief Jason Sumners has faced a similar dilemma.

"In 2004 we initiated APRs in 29 counties. The intent was to shift harvest, to apply more pressure to does," Sumners said. "It became the most popular regulation we had in those areas, because within three years, they were seeing larger deer. Seventy-five to 80 percent of hunters liked it. That's a good day when you can get that many hunters to agree on anything."

Then CWD struck. "We found CWD in 2010 in captive facilities and then in free-ranging deer," Sumners said. "We knew we had to change our approach."

APRs were rescinded in diseased counties. "Let them go and let them grow" went out the window. Sumner was concerned APR supporters would be dissatisfied. The results surprised him.

"We compared hunter attitudes between those that have the APRs versus those that are part of CWD management zone where younger deer are targeted.  Hunter satisfaction ratings of our deer management were identical."

And, he says, the changes haven't affected deer hunting participation.

"They understand how critical the situation is," said Sumners. "They
were willing to modify their behavior.""

Those who care about conservation generally will make the right choice and adapt, and then enjoy their precious time in the field.
As the author of the article says, change is a given when it comes to hunting. When I was young, it was a feat to even see a deer on most weekend hunts, and killing a doe was taboo. As the population grew, so did our desires and expectations–and the need to manage populations by taking mature does instead of young bucks for freezer-filler, and hunting for mature bucks for bragging rights and a larger sense of accomplishment.
In areas where CWD is found, though, it's time to change our ways again. I think — I certainly hope — hunters will be willing to do so in order to help save our deer (and potentially, the lives of hunters who might otherwise become deadly ill from eating CWD-infected meat).