Spyderco has been on quite a roll these past few months. Hot on the heels of their critically-acclaimed Shaman, the folks from Golden, Colorado are set to release a new compact folder – The Spyderco Lil' Native. While the Shaman sells itself as a beefy cross between the Native 5 and PM2, the Lil' Native is a welcome step in the opposite direction.
The Specs
The Lil' Native takes the popular aspects of its larger sibling (excellent ergonomics (presumably), slicing potential, etc.) and scales it down into a more compact package. Blade length drops from 3 inches to 2.45, bringing the entire affair into sub-6-inch territory. Overall weight is the same as the Native 5 Lightweight, at just 2.5 ounces. This is to be expected, considering the added weight of the Lil's G-10 cladding and compression lock.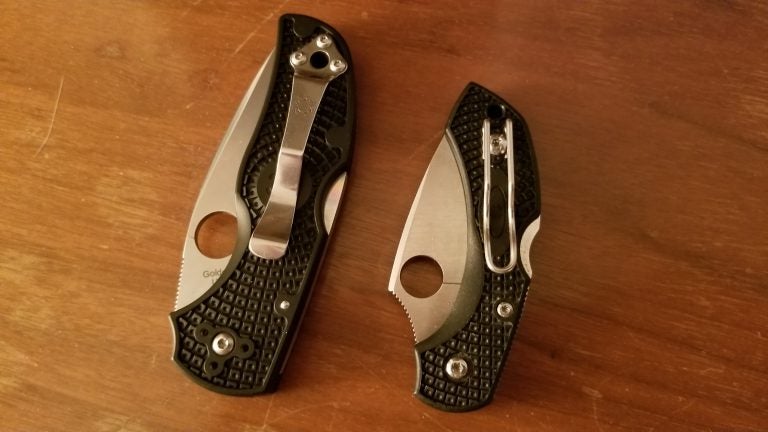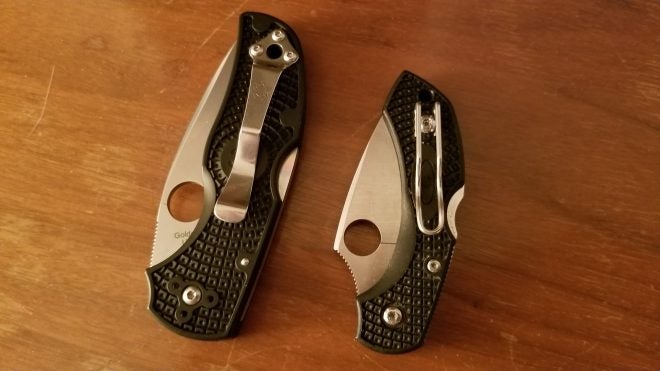 One of my few criticisms on the standard Native (as shown above left) lies in its pocket clip. Retention and retrieval are fine, but the lanyard hole hurts its potential for deep carry. I'm a much bigger fan of Spyderco's wire clip, also above on the Dragonfly2. Well, the company must have have heard the knife community's collective complaint. The Lil' Native sports the wire model, allowing for a deeper, more discreet ride.
Blade steel on the initial run will be CPM-S30V, a perfectly acceptable steel at this knife's $105 price point. But hang on a second – What happened to S35VN? Between the Shaman and Benchmade's Bugout and Proper models, it seems like S30V is enjoying something of a resurgence. It's a fine steel, but I'm curious as to why S35 has apparently fallen by the wayside.
Coming Soon
Look, the standard Native 5 is one of my EDC mainstays. Between the Lil' Native and the Shaman, Spyderco is doing all they can to interest me in their newer products. And you know what? It's working. If I had to pick between the two, I think the smaller knife will get the call. Christmas is just around the corner, and it'll be at the top of my list.