In 2016: 4,000 Guns Retrieved From Buyers
Kevin Felts 12.06.17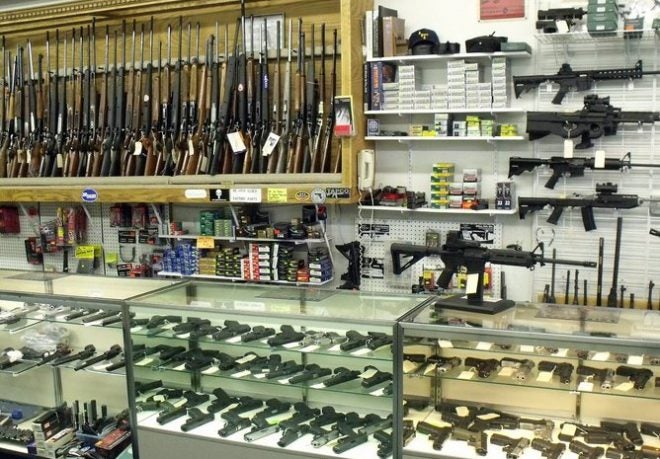 The background check system has a safety feature to make sure people are not unlawfully delayed when making a firearm purchase. If the National Instant Criminal Background Check System (NICS) does not approve or deny the sale within a certain number of days, the firearm is released to the buyer.
On a personal note, I remember when the Brady Bill was working its way through congress. People were concerned about local law enforcement having a grudge against someone, and the sale being delayed forever. To prevent someone being delayed an unreasonable amount of time, a safety check was built into the background check law. If NICS did not give an answer, the transaction could be completed.
Now comes the kicker. What happens if someone is denied after a sale is completed? Local law enforcement goes out to where the person lives and takes the firearm away. Could you imagine buying yourself a nice new gun, then a Grinch comes along and takes the gun away?
From ABC News: More than 4,000 guns had to be retrieved from buyers after delayed background checks last year.
More than 4,000 guns that were transferred into the hands of buyers in 2016 were later referred to the Bureau of Alcohol, Tobacco, Firearms and Explosives (ATF) for retrieval because the purchasers were found to be prohibited from buying a gun.

Background checks for firearms purchases have been under the spotlight since it was discovered that the suspect in a deadly rampage last month at a Texas church was able to purchase an assault rifle despite a law that restricts people convicted of domestic violence from buying such weapons.

When a gun purchase is made by a federally licensed gun dealer, the Federal Bureau of Investigation (FBI) is required to run a background check. By federal law, this must be completed in three days, or the sale in some states is approved by default.
Opinion
I'm trying to look at this from different points of view, and no matter how I look at it, the end result is government not doing its job.  Either people are not being reported to the NICS, or the background checks are not being processed in a timely manner.
What's the solution? I honestly do not know. Maybe NICS needs to hire more people? On Black Friday of 2017, there were three gun sales per second. According to USA Today, there were more than 200,000 background checks on Black Friday.
How can a government agency process 200,000 background checks in a single day? Maybe it is time to automate the process? Rather than a person answering the phone and taking the buyers' information, make it all computerized?
What do the readers think?