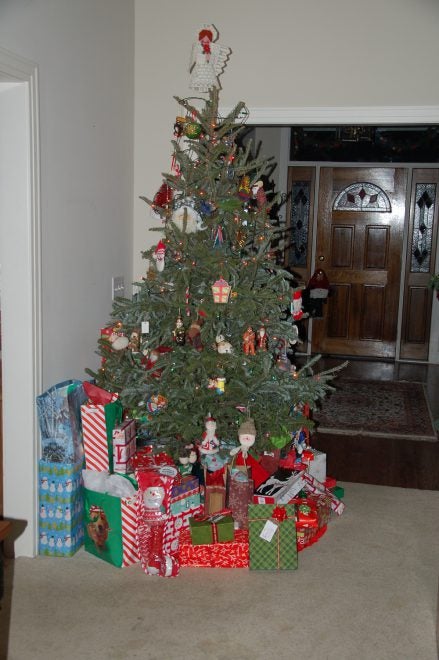 About this time of year approaching the Christmas season people ask what gifts to get their hunting or fishing folks to hide under the tree. From a gift buying standpoint, Christmas is actually the easiest time of year to find the perfect gift for your outdoor guys and gals.
And big tickets items are not necessary either, though they are often much appreciated. This year might be the season to buy that heritage item. I still have items that my parents got me for Christmas that have great value to me as a treasured gift. So think about a gift that a person can use or own the rest of their lives.
To me, the everyday items we call "stocking stuffers" make great Christmas gifts. These can be very inexpensive, but are very useful. Simple items like a pair of wool socks, new gloves, or a logo hat make good gift items. Having presented that, here is my list of Christmas gifts for anybody that loves the outdoors to hunt, fish, hike, or camp.
– Kenetrek Boots. These are premier boots whether choosing the rubber bottom pack models, or super strong western mountain type hiker-hunter boots. Order them on line at www.kenetrek.com.
– A brick of .22 long rifle rimfire ammo is a sure hit for those who love to plink or squirrel hunt. What, no rimfire rifle? Choose a Ruger 10-22, Remington, or Savage .22 rifle as a super Christmas present.
– Yeti's new Hopper Two soft sided zipper cooler in the 20 or 30 model is a great way for the hunter or angler to carry ice, drinks, and nabs on any outdoor adventure. The grab handles make for an easy carry with strap down connection points to secure it.
– Every outdoors person will love a new Duluth Trading "Free Swingin'" Flannel Shirt. These are soft, warm, super comfortable and can take the rigors of outdoor work and recreation. A host of outdoors colors are available to suit every taste.
– A mega-pack of AA alkaline or lithium batteries will bring a huge smile on Christmas morning. From flashlights to trail cameras, everybody can use a supply of quality batteries to power a host of hunting, fishing, and camping gear.
– Mechanix Gloves. If your outdoors person needs extra hand protection, get the knuckle protection gloves with the protective covers over the fingers. Their standard grip gloves in a camouflage pattern will also be welcomed.
Christmas gift buying for outdoors people isn't a matter of what, it is recognition of what they love by giving a useful gift that adds to their outdoors enjoyment.
SHOP NOW