Gun Owners of America: Say No To Fix NICS
Kevin Felts 12.12.17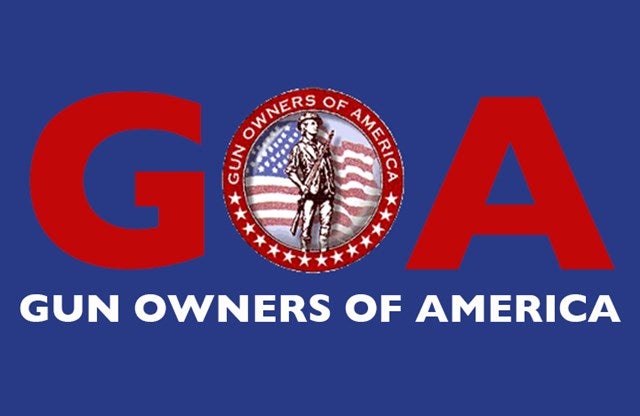 When the investigation started into the Sutherland Springs, Texas church murders, it became known that Devin Patrick Kelley should not have been able to purchase a firearm. While serving in the Air Force, he'd had a conviction of family violence. This was not a charge of simple assault; Devin Patrick Kelley beat his stepson until the child's skull cracked.
For some reason the conviction was not reported to the National Instant Criminal Background Check System (NICS). Thus, Devin Kelley was able to legally purchase the firearms he used to murder 26 people at the First Baptist Church in Sutherland Springs, Texas.
In response to the Air Force not reporting Devin Kelly to NICS, the Cornyn-Schumer bill (S. 2135) (aka Fix NICS) bill was introduced.
The premise of the bill is simple:
Reward states and government agencies who accurately report people to NICS.
Punish states and government agencies who do not report people to NICS.
However, Gun Owners of America (GOA), the only gun rights organization who refuses to compromise, opposes the Fix NICS bill. According the Gun Owners of America, if someone has an unpaid speeding ticket, they can be denied the right to buy a firearm.
From Gun Owners of America: Senate Begins Consideration of the Worst Gun Control in Over a Decade
The Senate held its first hearings Wednesday on the most serious gun control threat in over a decade.

The bill is the Cornyn-Schumer-Feinstein-Blumenthal-Murphy legislation, S. 2135. And it would bribe the states and force federal agencies to send every possible eligible name to the national gun ban list, NICS.

This means that a whole lot of decent Americans are going to be added into the system.

[…]

If you have a terrible — but unenforced — statute and you come along with legislation to mandate enforcement, is that a bad thing?

Obviously, it is.

And the unenforced statutes and regulations surrounding the 1968 Act (18 U.S.C. 922(g)), the 2007 Veterans Disarmament Act, and the regulations implementing them are so sucky that they, if fully enforced, would disarm millions — perhaps tens of millions — of decent Americans.

The Code of Federal Regulations disarms you if a "lawful authority" determines you are a "danger" or are unable to manage your checkbook (see 27 CFR 478.11). "Lawful authority" means a psychiatrist who determines whether a person is eligible for federal benefits. Under these provisions, over 257,000 veterans have lost their guns.
Opinion
As much as I would like to see criminals added to the NICS system, I have to side with GOA.
There is an old saying: "United we stand, divided we fall." We can not divide ourselves from GOA. We have to stand together and put up a unified front against the gun grabbers.
Question to the readers, do you support GOA's decision on Fix NICS? The law has been in effect since the 1990s. Why introduce new gun legislation now?