What Are Your Prepping Goals For 2018?
Kevin Felts 12.12.17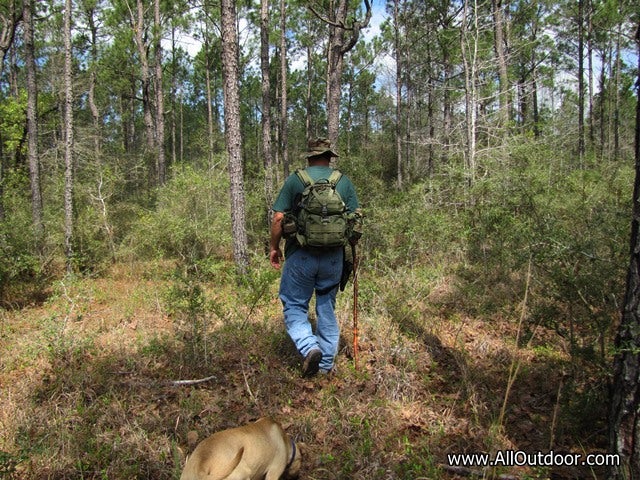 Since the new year is still a few weeks away, it may seem a little early to be talking about prepping goals for 2018. However, as we get closer to 2018 our time will be consumed by Christmas, friends, family, and New Year celebrations. Let's go ahead and get this out of the way so we can enjoy the rest of the year.
What are your prepping goals for 2018? For example, let's say someone has an interest in solar power, but never bought a solar panel. Someone else may want to go fishing and has never been fishing. While someone else may want to introduce their children to outdoor activities.
For the sake of discussion I would like to share how my time is divided between prepping activities and what I would like to focus on in 2018.
Late Winter and Early Spring
Here on the farm I have around seven to nine acres I would like to fence in for cattle, goats, and sheep. While the leaves are off the trees I can see through the underbrush and work out where the fence should go. In the late winter/early spring of 2017 I got about half the fenceline cleared. Hopefully, the other half can be cleared in 2018 and fence can be put up.
Since this is physically demanding work, the more I can get done during cool weather the better. Then when summer rolls around it will be a matter of driving t-posts, setting corner posts, and running fence.
Late Spring to Early Summer
This time of year is for gardening, fishing, and hiking. By the time July and August roll around, daytime temps here in southeast Texas are in the mid-to-upper 90s. Solo hiking in hot weather can be dangerous. If heat exhaustion or heat stroke sets in, the hiker could be in serious danger. Because of this, I like to get my hiking done before the summer heat kicks in.
Potatoes are planted in February, while the rest of the garden is planted in March. I usually plant around the Ides of March or a week or two later. If the weather is good, we usually start picking beans and squash in May. Okra is a hot-weather crop and will usually be planted in May.
Summer
Summer in this part of Texas is like working in an oven. The daytime heat index can be close to 110 degrees with humidity in the 80%-90% range. With humidity that high, sweat does not evaporate. Because of the heat and humidity, outdoor activities are limited in length and exertion.
I have a strange feeling I will be working into the summer to get that fence put up.
During the heat of the summer, my hiking trips are shortened to just a few miles, while in early spring a trip may be seven to ten miles.
Goals For 2018
Fence in a few acres for livestock.
Maybe plant a garden.
Go hiking.
Go fishing.
Do some gear reviews.
The goal is to develop a sustainable farm with livestock, fruit trees and a garden area.
Okay readers, what are some of the topics you want to focus on in 2018?