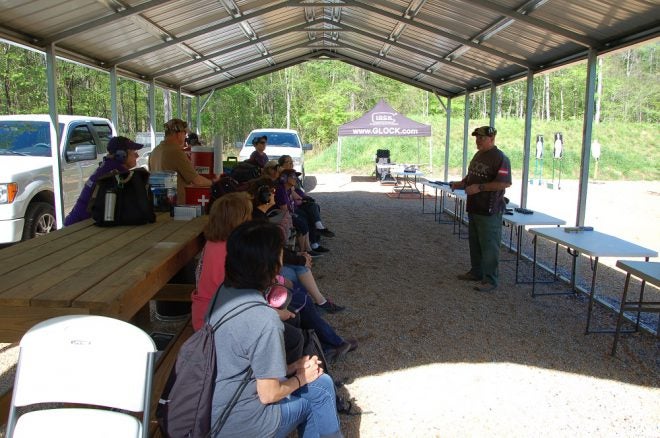 With working the annual December gun show and it being the Christmas season, I was not shocked when the call came: "My wife wants a pistol. We live out in the country fairly isolated. She was in the shower the other day when someone knocked on the door. Before she got to the door, they were gone. It scared her."
"She needs a 22. It would be easy to shoot." I nixed that idea right out of the chute. I ran through the usual inquiries about home defense and security. I suggested a shotgun, even a 20 gauge, or a handgun in a caliber that is suitable for realistic personal defense. Sorry guys, that is not a 22 rimfire.
Now, I know this guy and his wife well. I wish I could separate him from the process, because he is like so many "well meaning" husbands: He really doesn't know squat about handguns or personal defense for that matter. My concern is that he will show up to buy his wife a gun without her input or choice in the fitting process.
So, what would I recommend? Again, for a rural household as an initial defense weapon, I would recommend a good pump shotgun like a Remington 870. If she cannot handle a 12 gauge, get a 20. With no kids in the house, load the shotgun and put it by the front door. If something comes up, work that slide as loudly as possible.
Back the shotgun up with a good handgun. I suggest a revolver for a first-time handgun shooter over a semi-auto pistol. Get her a 38 Special of good weight, or even a 357 Magnum which can also use 38 Special ammo. Without shooting experience, skip the 380 ACP or the 9mm this go-round. A revolver is easy to load, easy to point, and virtually without complication or functional issues.
The final thing I suggested was firearms training. He poo-pooed that, saying he could teach her. I told him that was the worst-case scenario and even offered to instruct her myself. I strongly advised a formal shooting course to build her confidence in shooting her new gun.
Guys, do your spouse a favor. Let her decide on her own handgun by handling it. Do not buy a gun for somebody else. They'll probably never use it. Get her formal training. Then stuff her Christmas stocking with boxes of prime self-defense ammo. You'll both sleep better at night.