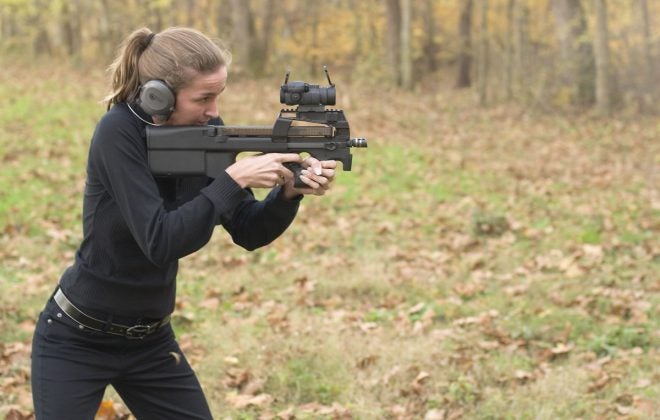 Poor sight options have been the bane of P90 and PS90 for a while. The OEM sight is not amazing and sits about 4 inches above the bore.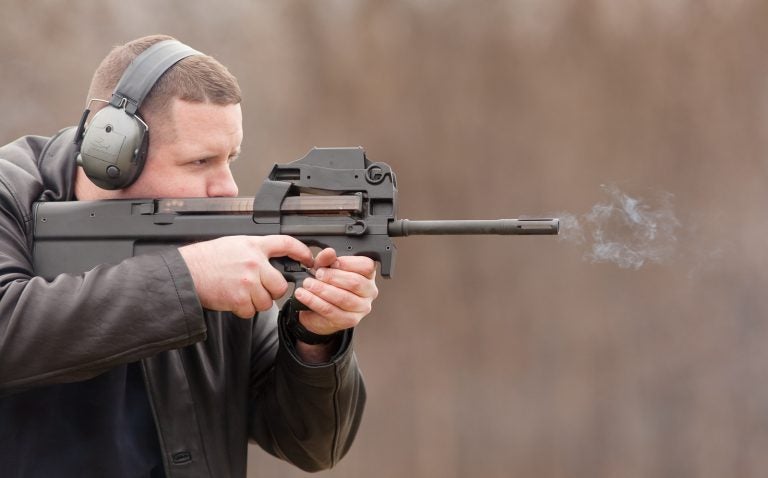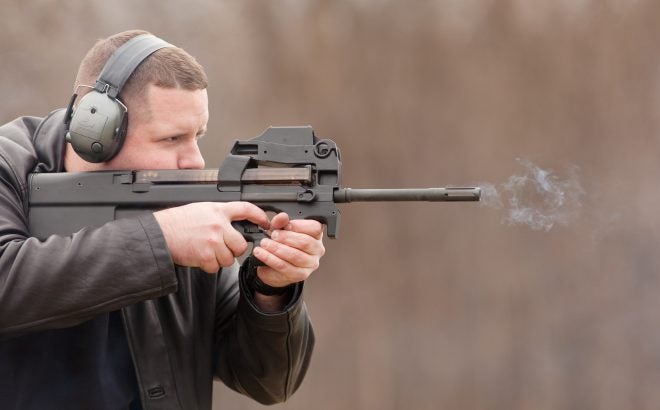 The tri-rail model, while permitting the use of better optics, produces an even higher sight line. Considering the CQB purpose of the P90 family, that's a problem. In addition to close-range offset, it also exaggerates the windage error from any amount of accidental cant.
The Design Machine mounts are specific to individual sights, just like pistol slide mounts. That permits a much lower position than the Tri-rail. The aluminum mounts are lightweight, fit snugly into the recesses of the "bridge" over the receiver, and retain the use of backup notch and post sights.


Installation is quick and easy, with just two screws. When used with a micro red dot, the carbine actually weighs less than in stock configuration with the FN collimating optic.