Range Review: Ruger American Compact 9mm
Kevin Felts 12.15.17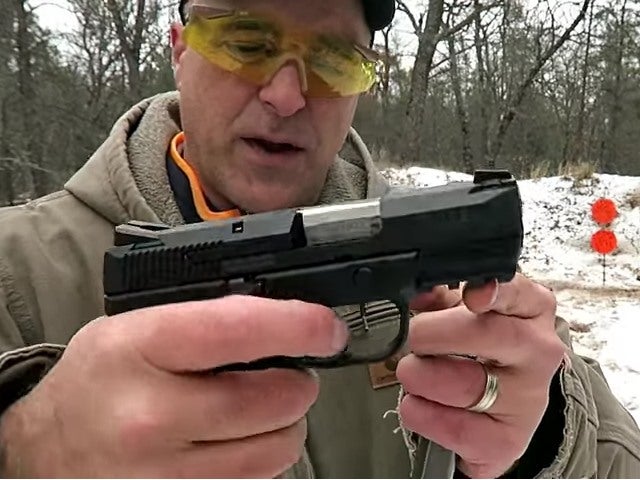 TheFireArmGuy got his hands on a Ruger American compact 9mm and brought it out to the range for a review.  In the video he does an excellent job detailing the features and options of the American compact 9mm.
Ruger has a reputation for quality semi-auto centerfires dating back to the 1980s and the P-85 9mm. Eventually the P series was discontinued and replaced by the SR and American line of handguns. One thing that has not changed is the quality.
American Compact 9mm handguns are available in two different barrel lengths:
Specifications
From the Ruger American compact handgun web page.
Available with or without manual safety
Capacity: 10 or 17 round
Sights: Novak LoMount Carry 3-Dot
Ambidextrous slide stop and magazine release
1913 rail
Now for the video.
While other gun companies are suffering in the Trump Slump, Ruger continues to release new products.
Overall, the American is a step forward in the right direction. It offers ambidextrous controls and a model with a manual safety. There are a number of shooters who want a safety on their firearms.  Companies who produce handguns without a safety are ignoring potential customers.
The American is exactly what customers want: options and features. Give customers options, and let them pick the features they want.
Special thank you to TheFireArmGuy for another great video, keep up the good work.