Man Gets 14 Years For Stealing Guns
Kevin Felts 12.21.17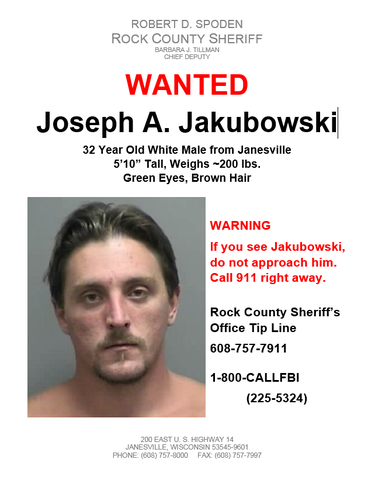 Maybe Chicago can take a lesson from this case, but we will get back to that in a minute. Joseph Jakubowski, who had a previous criminal background, broke into a gun store, stole a number of firearms, and went on the run. He was eventually captured after a 10-day manhunt, put on trial, found guilty and sentenced to 14 years in federal prison.
His previous convictions include (From Guns.com):
Battery.
Domestic abuse.
Resisting an officer.
Disarming an officer.
Just having a conviction for domestic violence should have prohibited Joseph Jakubowski from being in possession of a firearm. The good news is, he has been taken off the streets for a very long time.
How can Chicago learn from this example?
Between 2006-2013, more than 10,000 gun cases have been thrown out of Cook County criminal courts. Chicago is located in Cook County.
From The Chicago Reporter: Thousands of felony gun cases are being dismissed in Cook County criminal courts.
From January 2006 through August 2013, thousands of cases involving a weapons violation were thrown out in Cook County's criminal courts, The Chicago Reporter found. More than 13,000 cases that included a gun violation have been dismissed during that period, shows the Reporter's analysis of records maintained by the Clerk of the Circuit Court of Cook County.

In fact, more felony cases involving a gun–from illegal possession to unlawful sale to a felon–have been thrown out than cases with any other type of charge.
Opinion
Here we have two examples:
Joseph Jakubowski – Sentenced to 14 years in federal prison.
Cook County – Dismissing more than 10,000 gun related cases over a seven-year period.
Which will be more effective in reducing crime? Letting criminals go, or putting criminals in jail for a long time?
Gun-grabbers think guns are the problem for some reason. The real problem is a broken justice system that is not keeping the people safe. Someone commits a gun-related crime, put that person in prison for a very long time.
Okay choir, I am finished preaching. For now, anyway.