Record Low Temperatures Set Across U.S.
Kevin Felts 12.28.17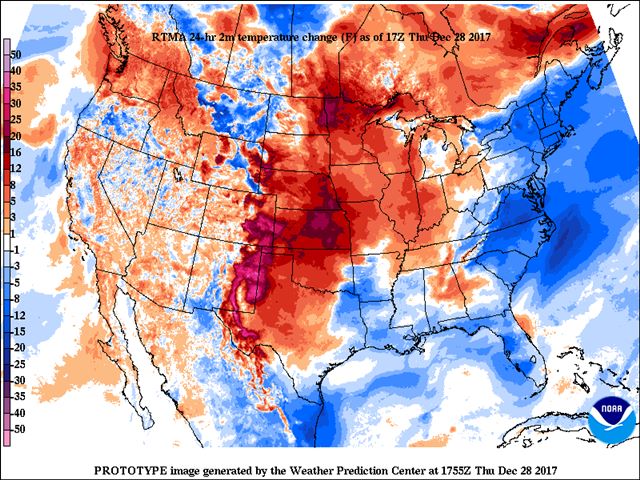 2017 was a record year, and the survival lessons keep on coming. We had Hurricane Harvey, Hurricane Irma, wildfires in California, and now blizzard conditions through the northeast and heartland. 2017 will be remembered as the year parts of the nation were either flooded, burned, or frozen.
One thing is for sure, this should be a wakeup call for everyone considering whether they should get into prepping.
As 2017 draws to a close, Mother Nature takes one last swipe in the form of blizzard conditions. One prediction showed the jet stream dipping all the way into the middle of Texas.
From AccuWeather – Another Arctic blast poised to usher in 2018.
"People will really need to bundle up if they are heading out Sunday night for New Year's Eve celebrations in places like Chicago, for example, where the high will be 15 F on Sunday, around 15 degrees below normal," he warned.

Cities as far south as Nashville and Little Rock, Arkansas, will experience temperatures more than 20 degrees Fahrenheit below average by the end of the weekend.

Temperatures will be no higher than the 20s at both locations on Sunday and New Year's Day.
As bitterly cold temps set in, this may be a good time to review cold weather prepping plans.
Have several days of food and water on hand.
Extra blankets.
Extra pet food.
Alternative heat source.
Battery packs charged for cell phones.
Maybe saying inside and reading a book would be a good idea?
Those of you who are being affected by this late 2017 winter storm, what do your prepping plans include?