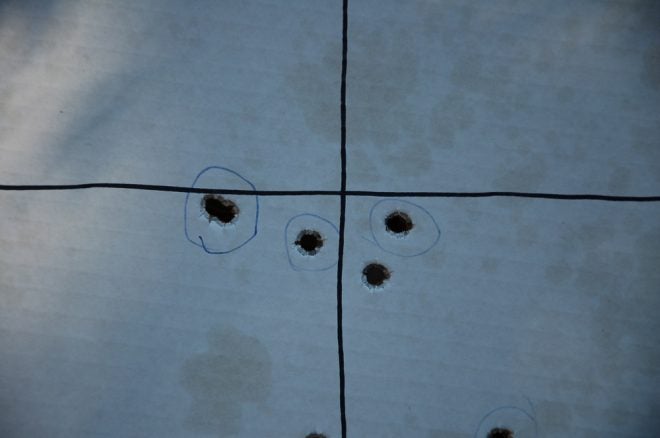 Long range shooting is very popular these days. We are all in favor of the shooting sports including every type and variety. Shooting means a wide span of economic development stimuli from selling arms, optics, ammunition and also supporting shooting ranges, and all manner of other gear needed for each sport. This includes long range shooting.
Precision long range shooting is not only a skill, but it is nearly an art as well. Just ask the military snipers that train to knock out targets a thousand yards away with a bolt action 50 caliber rifle no less. Doping the wind, calculating the shot for range, drop, and accuracy, long range shooting is only accomplished well by a very select few willing to invest the time to achieve it.
Todd Hodnett, a long range shooting instructor from Levelland, Texas has been quoted to have said "When there's a bullet in the air, there's hope?" That simple statement has a lot of different applications to the shooting sports. Mainly, it means that any time a shooter sends a round to a target, then there is the anticipated expectation of a hit. That is what long range shooters train for all the time.
Carrying this a step further, Hodnett commented that "Everybody's "long range" is the product of their individual capability." While a very select few shooters may be able to consistently pop a steel plate at 1000 yards or more, it is not an achievement all shooters can attain. Most of us shooters don't even expect to want to achieve such accuracy.
Long range shooting on big game animals is another issue for debate. Slamming a gong at extreme ranges is one thing, but putting a killing hit on a deer or elk at maximum ranges demands a high level of practice and equipment performing at its peak. The rifle must be finely tuned for such accuracy, but also the scope and certainly the ammunition must perform. That and the shooter must be extremely proficient at the task.
Shooting at a living game animal at ranges beyond 300-400 yards is a personal decision along with the dedication to achieve such shots. Game ammunition and bullets must be chosen that can effect a ballistic hit as well as a terminal impact for a clean kill. This demands exceptional shooters and equipment. If you are up to the task, then learn to do it right with consistency.