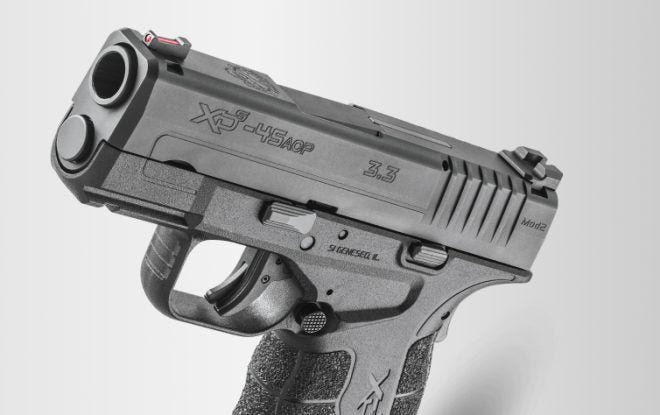 Springfield Armory has created a 2nd iteration of their tremendously popular XDS just in time for SHOT Show. The new model they have unveiled is the XDS Mod.2 chambered for .45 ACP! This new carry pistol lends attributes from both the XD Mod.2 and the XDS to produce a better handling, better shooting and more pleasurable carry sidearm.
For those of you who are familiar with the XD Mod.2, it boasts a textured grip with 3 different types of stippling in various zones. This has become famous in gun communities for a couple reasons. For one, it gives the shooter more positive dexterity while shooting and handling the firearm. The second reason is Springfield Armory placed the literal words "Grip Zone" on the side of the pistol to many consumers' dismay. Not to disappoint anyone, but the XDS Mod.2 does not have "Grip Zone" written on it.
As far as the rest of the basic stats for this firearm, those can be read below: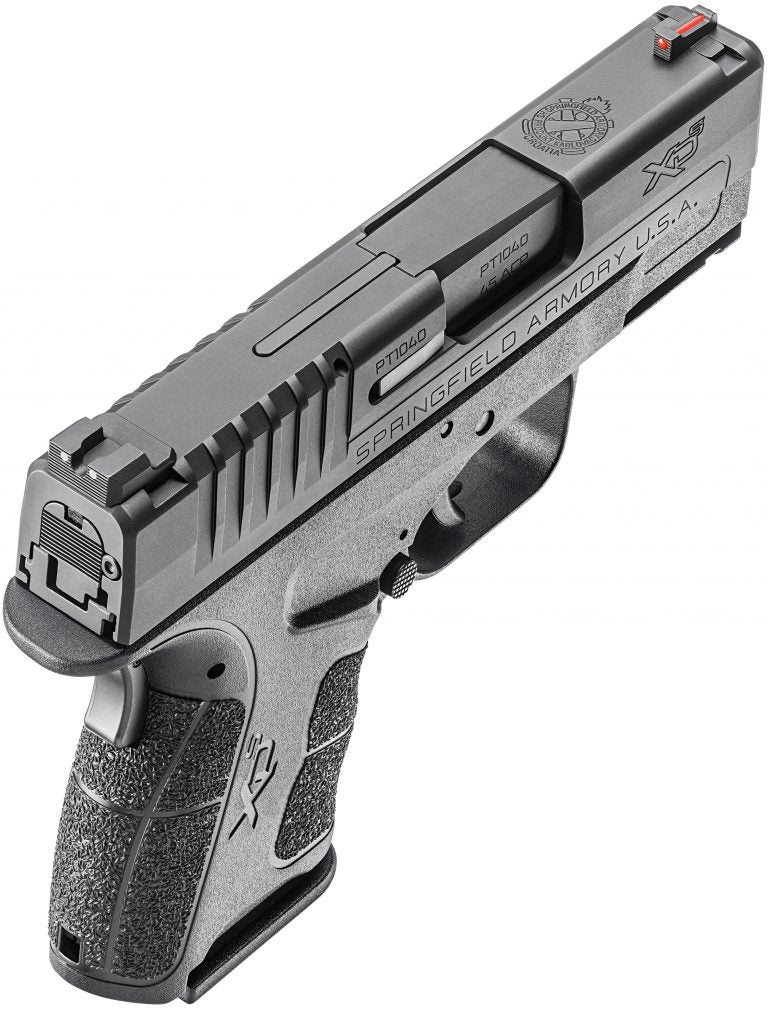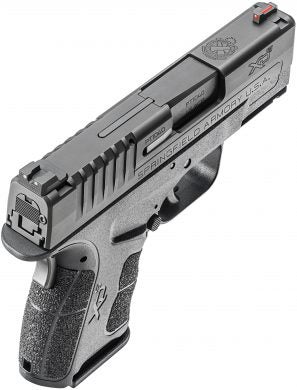 Barrel: 3.3″ Hammer-Forged, Steel, Melonite® Finish w/ 1:16″ Right-Hand Twist
Sights: Fiber Optic Front & Tactical-Rack, Serrated, White-Dot Rear (Steel)
Frame: Black Polymer w/ Enhanced Grip Texturing
Slide: Forged Steel, Melonite® Finish
Recoil System: Dual Captive Recoil Spring w/ Full-Length Guide Rod
Magazines: One 5-Round, S/S Flush-Mag & One 6-Round, S/S Mid-Mag
Height: 4.4″ w/ Flush-Mag | 5″ w/ Mid-Mag
Weight: 21.5 Oz. w/ Flush-Mag | 22.5 Oz. w/ Mid-Mag
Length: 6.5″
Width: 0.975″
Some of the new features that standout on the XDS Mod.2 compared to the original XDS are the sights, frame and slide in specific areas.
With the introduction of the XDS Mod.2, you have the choice of 3 variations with different iron sights or a laser option. All 3 variations are chambered for .45 ACP which was the 1st caliber offered when the XDS was originally introduced as well. It is logical that soon to follow will be .40 S&W and 9mm.


The sight options are fiber optic front with tactical-rack, white-dot rear in the standard configuration. An upgraded version has Ameriglo®'s Pro-Glo™ sight set which is a green night sight encompassed in a yellow ring with a black, U-notch rear. A 3rd and final option has the standard sight set with an additional Viridian Red Laser attached. The pricing structure for all 3 variants can be read below:
XDSG93345B | 3.3″ Black, Fiber Optic | MSRP $568.00
XDSG93345BT | 3.3″ Black, Ameriglo®'s Pro-Glo™ | MSRP $618.00
XDSG93345BVR | 3.3″ Black, Viridian Red Laser | MSRP $598.00
Both the standard sight set (fiber optic/white-dot) and the upgraded variation (Ameriglo®'s Pro-Glo™) have a tactical-rack cut to the rear sight. What is a "tactical-rack" sight cut? It is a very square cut to the sight that would allow the shooter to rack the firearm on the edge of a desk, gun case or even his own clothing if necessary. This might not be a component of the pistol that you use every time you go to the range, but it is a nice touch nonetheless.
Also, on the slide you will notice a different kind of serration. These are the same Posi-Wedge™ serrations present on the XD Mod.2 which allows for a more tactile feel when attempting to rack the firearm without being overly aggressive on your fingers.
Another subtle, but important change is the XDS Mod.2 has an enhanced, undercut trigger guard. What this will do for the shooter is provide them with a higher hand position on the pistol. This equates to more control, less recoil and typically more accuracy due to the previous two points mentioned.
The XDS Mod.2 also utilizes any of your former magazines from the original XDS and XDE pistols. So you have a positive overlap there if you own any other Springfield Armory carry pistols.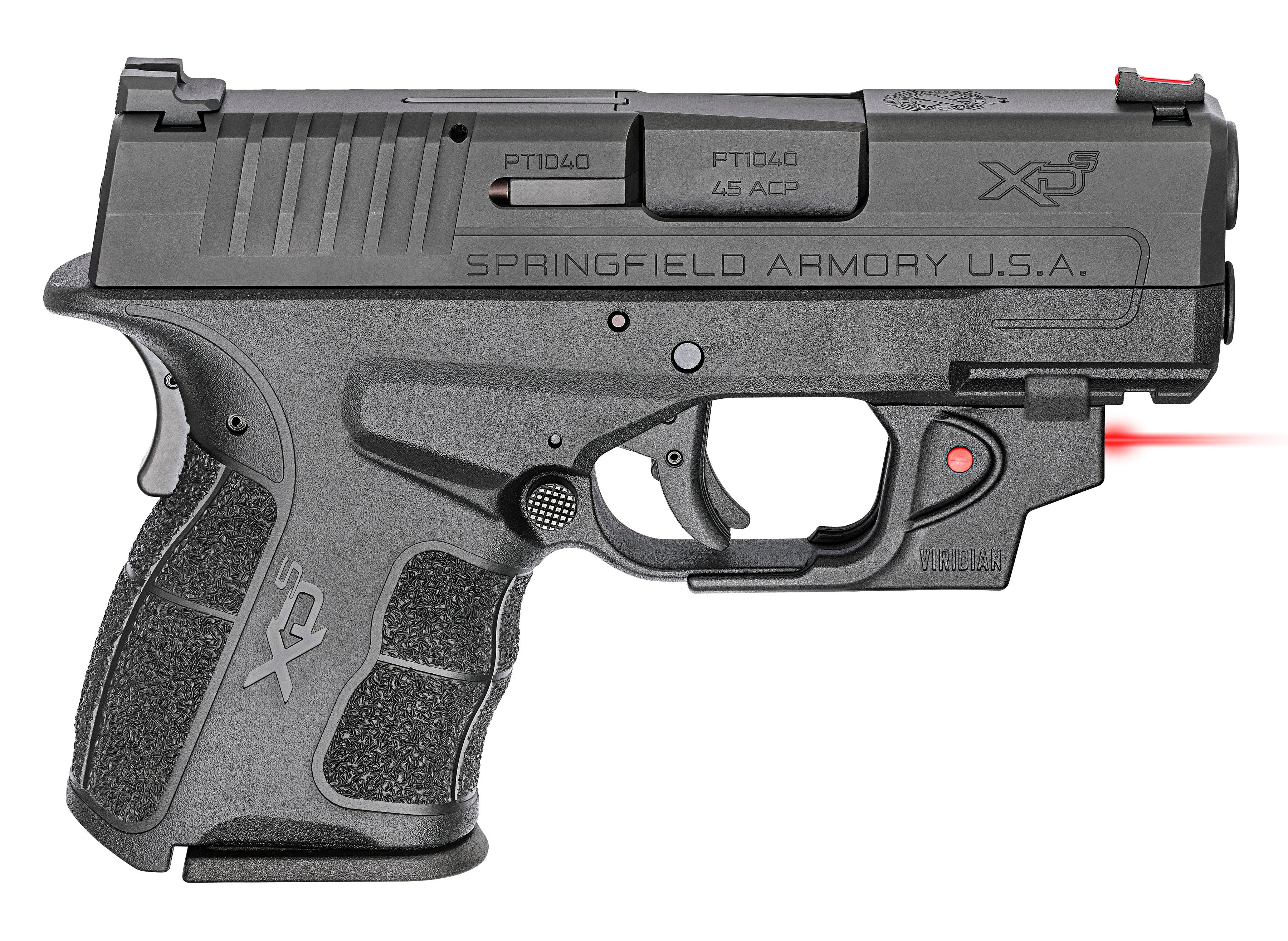 For those wanting to immediately carry this pistol, it features two different safeties. One is the built in trigger safety which is becoming an industry standard and is just merely presented differently by every manufacturer. A second layer of protection is the "Drop-Proof" Grip Safety which is reminiscent of a 1911.
I have to give a tip of the hat to Springfield Armory's marketing with the "Drop-Proof" safety terminology. The last thing any shooter wants is to have butterfingers at the range or out in public and have their firearm go off.
For a final overview, check out the complete specification sheets from Springfield Armory below.