Brown Fricassee Rabbit Recipe From The 1700s
Kevin Felts 01.16.18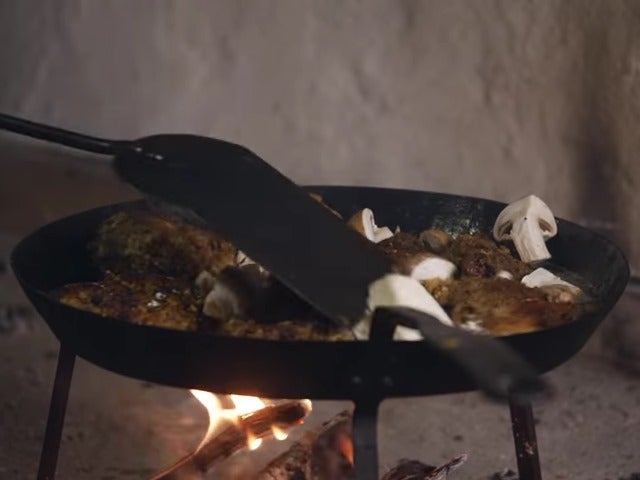 Townsends is at it again with one of their delicious-looking recipes. Even though the title of this fricassee recipe is rabbit, chicken would also work.
Something that has always amazed me is how Townsends recreates these recipes from books that date back several hundred years. I often wonder what it was like to sit down to a meal in the middle of winter back then. Cold winds and snow blowing outside, and a hot meal sitting on the table that was cooked over an open fire.
This recipe is a brown fricassee and comes from The Art of Cookery by Hannah Glasse. The original book was published in 1747.


Ingredients
Three eggs
Bread crumbs.
Nutmeg.
Mace spice.
Butter.
Gravy.
Wine.
Mushrooms.
Here is the video on how to cook the rabbit brown fricassee.
Why pay attention to history? Because if our ancestors could survive with just the basics, we have a lot to learn from them.
For example, in this video we have a recipe for rabbit, with nothing more than bread crumbs, spice, butter, gravy and wine. The mushrooms look like a nice addition for summertime. In the winter, chances are the dish would have fresh turnip greens from the garden.
A special thank-you to Townsends. Keep up the great videos.